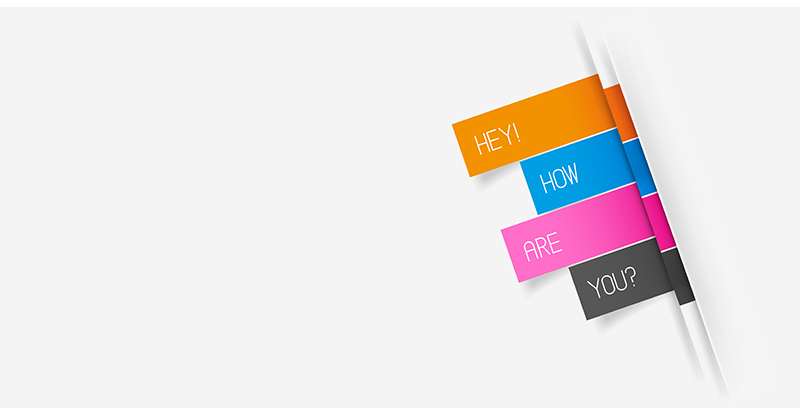 Photo credit: solarseven/istock/Getty Images
How KPMG GVA is supporting wellness and destigmatizing illness
Casey Chung, CPA, didn't set out to become a mental health advocate. But in early 2018, during his first busy season as an articling student with KPMG, he received some devastating news that would start him on the path to advocacy.
"I learned my cousin had passed away unexpectedly due to an accidental drug overdose," says Casey. "In the same month, two family friends were also impacted by loss due to overdose. This was at the height of the fentanyl crisis in our province."
Suddenly all the numbers in the news weren't so abstract.
"After this happened, I realized the numbers represented families who'd lost loved ones," he says, "and I was now one of these family members who had to move forward and stay strong."
As he wondered how this tragedy could have been prevented, Casey learned that his cousin had been struggling with depression and addiction. It had a profound impact.
"It was really challenging for me to focus on work while this was happening in my personal life," he says. "I became fearful of the loss of control of my own actions and the actions of my close friends and family. I also became curious about how I could best support others. It started by learning about my own mental health."
At the time, however, Casey wasn't sure what resources were available to him at KPMG. He also questioned whether his situation warranted whatever support was available. And he certainly didn't feel comfortable opening up to colleagues—at least, not at first.
"Losing a loved one is not easy," he says. "I knew I would have to confront these difficult feelings, but I didn't know how to bring up such a conversation. Luckily, I eventually felt safe to talk with a colleague from another department. It felt good to share and be honest and open. At that moment, I realized that there is much more to life than just the work in front of us."
Then came a pivotal email from KPMG's chief mental health officer Denis Trottier (an FCPA, FCA in Ontario).
"In the fall of 2018, he sent a firm-wide email introducing KPMG's new mental health benefits, and my eyes lit up," says Casey. "I was curious about how I could learn and grow with the support of a professional counsellor."
Still, it took a few months for him to act on the idea.
"I wasn't sure how to find the right professional for me," Casey explains. "Then, just over a year after my loss, another colleague shared his experience with me and recommended that I call his counsellor. I've been meeting with her on a monthly basis ever since."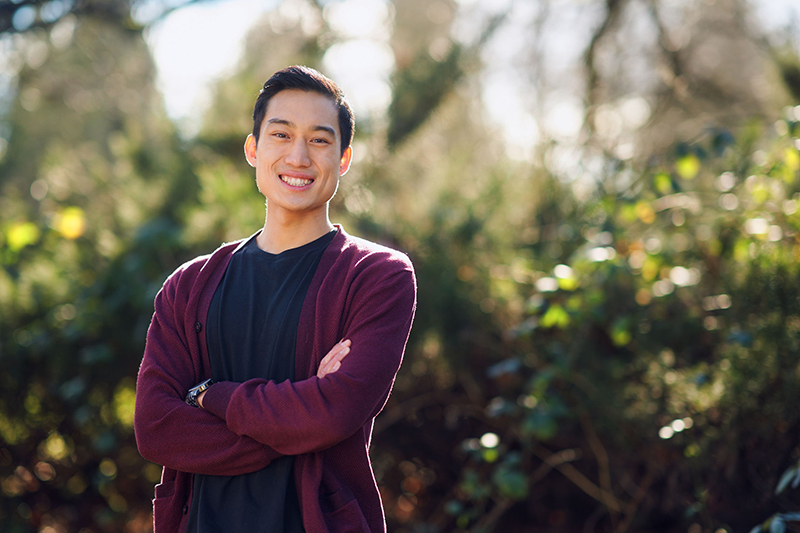 Casey Chung, CPA, is now applying what he's learned on his own mental health journey to help others.
It's worth noting that simply by creating the role of "chief mental health officer," KPMG had sent a strong signal to staff at all levels. Here was a large, well-established firm in a traditionally conservative industry letting employees know that it not only took mental health seriously but also wanted to bring it out of the shadows. It's the kind of tone-from-the-top approach that organizations like the Mental Health Commission of Canada1 and the Centre for Addiction and Mental Health2 advise employers to take when implementing mental health initiatives in the workplace.
More importantly, by appointing Denis Trottier to the role, KPMG's leadership signalled that it understood the personal toll of mental illness. Because Denis himself has experienced it. In the March/April 2020 issue of Pivot, he shares a powerful first-person account of his struggle with clinical depression and recounts the inspiring story of how he went from almost leaving the firm's partnership to becoming its first-ever chief mental health officer. Denis also shared his story at The ONE 2020 virtual conference during a panel discussion on mental health in accounting.
Jodi Moss, CPA, CA, a partner in tax at the firm's Vancouver office and partner leader of the Impact and Inclusion team for KPMG in the Greater Vancouver Area (GVA), believes this kind of transparency and buy-in from leadership has created a safe space for staff to challenge the status quo and take action for the better.
"Led by Denis Trottier, our top leaders have openly addressed mental health challenges and encouraged our people to engage in discussions on this topic," says Jodi. "In doing so, they've demonstrated that creating a mentally healthy workplace truly is one of the firm's priorities and that bringing your 'whole self to work' is safe, acceptable, and supported. It's an ongoing process, of course, but I think we've made tremendous progress in educating staff, providing resources and support, and training and developing champions."
As a member of the Impact and Inclusion team, which is dedicated to driving positive change for staff, clients, and the community, Jodi supports, advocates for, and participates in the firm's various mental health initiatives.
"We work closely with our firm's leaders, our human resources team, and local and national committees to ensure that we're providing our people with opportunities and resources to manage their mental health," she says. "This includes liaising with the GVA Wellness Committee, an employee-led group that has had a tremendous impact on our people's well-being and health."
The GVA Wellness Committee has been the driving force behind a variety of proactive initiatives, organizing everything from yoga sessions and health-related lunch-and-learns to discussions about financial health. For Casey, who became a CPA in 2020, it was a GVA Wellness Committee meeting in the fall of 2020 that sparked the idea to lead a series of sessions called "How Are You?" for his colleagues.
"KPMG made significant progress in providing mental health resources, education, and webinars at a national level over the past year, and last summer we had several sessions on managing stress and uncertainty for ourselves and our families," he says. "But I saw an opportunity to continue the conversation at a local level. I wanted to provide a safe virtual space for our people to share their mental health journeys."
Casey hosted these wellness check-in sessions twice a month during KPMG's busy season (January-March) in 2021.
"The first session in January was well received, with over 90 participants," he says. "At that point, we knew our community wanted open human connection."
Each session began with a staff member sharing their story.
"These guests were staff members who were courageous enough to share their stories openly and vulnerably," says Casey. "We invited speakers from different functions, job levels, and offices. The purpose of storytelling was to share our human experiences and normalize conversations about mental health."
The overarching goal is to create an inclusive
environment where everyone feels comfortable
bringing their "whole selves" to work
Breakout conversations followed, giving people a chance to share their experiences in groups of three. Each session then concluded with a group learning segment during which attendees had the chance to consolidate their thoughts.
"I was amazed by the openness people showed when it came to listening and sharing stories, and surprised by the power of vulnerability and authenticity," says Casey. "And it was rewarding to see the impact of the sessions go beyond the sessions themselves—as participants continued with their day and week, these conversations influenced the way they worked."
Vulnerability is something he now sees as a powerful force for change.
"Mental health stigma may lead people to believe that vulnerability is a weakness, and it may limit people from expressing their true and authentic selves in the workplace, but I see it as a sign of strength and courage," he says. "Professional environments, are… well, professional. As individuals, we don't need to be vulnerable in all settings, but I believe it's important to have trusting relationships at work where you can feel safe to be vulnerable. Leading with vulnerability is a powerful way to open the space for conversation."
Jodi agrees.
"Often, the first and most difficult step is to start conversations with your colleagues and management," she says. "Leaders have to create a safe space for vulnerability. Once this is in place, providing resources, education, and venues for sharing will increase awareness and develop a culture of belonging and support."
In pursuit of these goals, Casey also launched the GVA Mental Health Employee Resource Group, a network designed to help eliminate mental health stigma in the workplace, provide resources and support, and foster a safe and mentally healthy work environment.
"I was empowered to start and lead this network with the support and encouragement of our leadership team," he says. "As its champion, I'm responsible for representing the collective voice of our people by listening and holding safe space for open dialogue about mental health. I also connect with KPMG's mental health leaders across Canada on a regular basis—we collaborate with and learn from each other."
Another professional accountant who's contributing to workplace well-being is audit manager Tiana Tomassetti, CPA, who leads virtual meditation and yoga sessions for GVA staff. Like Casey, Tiana became an advocate for mental health after embarking on her own path to wellness.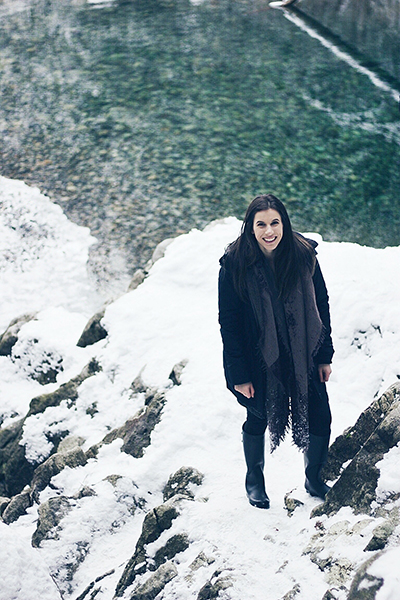 Physical activity and meditation are key to mental wellness
for Tiana Tomassetti, CPA, and now she's sharing these
tools with her coworkers.
"Yoga and meditation have helped me immensely in supporting my mental health, but my introduction to both disciplines was a very slow process," she says. "I first began practising yoga to heal from an injury, and I didn't enjoy it at all. I was immediately frustrated with moving so slowly. But after some time, I realized that my constant desire to stay busy and move quickly was exactly why I needed yoga and meditation in my life—I needed to learn to slow down."
After writing the CFE in 2018, Tiana decided to train as an instructor of both practices.
"I was motivated to become an instructor because I knew that I wasn't alone in feeling stressed and anxious at work," she says. "I knew that if yoga and meditation could help me better manage these feelings, they could help others as well."
After qualifying as an instructor, Tiana reached out to the GVA Wellness Committee, offering to host 15-minute meditation sessions for staff each week (along with the occasional yoga session). She was given the green light.
"I definitely had concerns that the idea wouldn't take off, so I'm very happy to say that after over a year of weekly sessions, my colleagues are still showing up," she says. "I hope that from each session, my colleagues are reminded that it only takes a few minutes of slowing down to reset the mind."
Jodi notes that most of the firm's mental health initiatives are led by employees like Tiana and Casey who are simply passionate about the cause.
"Thanks to champions like them, the members of the GVA Wellness Committee, and our supportive leaders, we've made mental health a clear priority," she says. "We're building strong support networks and breaking down barriers to important discussions."
Among these barriers is the antiquated but deeply entrenched belief that stress is something high-achieving professionals should simply grin and bear. It's one of the reasons Jodi makes a point of sharing her own experience.
"For many years, as my career has developed and my family has matured, I've struggled to find the right balance between my work and my personal goals," she says. "I'm grateful for the ongoing support of family, friends, mentors, and mental health professionals on this constantly evolving challenge. I openly and continually seek help to develop strategies that will lead me to be the most satisfied I can be in all aspects of my life, and I encourage others to do the same.
"As Denis Trottier says, you have to keep refreshing your coping mechanisms and investing in new mental health tools," she adds. "What worked five years ago might not work now—especially given the pandemic."
Jodi notes that working apart has had the inverse effect of bringing people closer.
"During my 14 years with KPMG, I've always felt that my well-being was supported by the firm, but the pandemic has opened up the conversation to a new level," she says. "While working remotely, we've invited colleagues and clients into our homes during an extremely difficult and uncertain time. Almost overnight, the line between 'personal' and 'professional' became blurred, and in my view, this opened the door for more 'real' discussions about mental health."
Working remotely has also required out-of-the-box thinking, she says, pointing to initiatives at KPMG like "Coffee Roulette," which encourages staff to get to know someone new at the firm over virtual coffee chats.
"The pandemic pushed us to get more creative in connecting with our people and responding faster to the emerging risks and challenges," she says. "At the same time, we also recognized that we had a responsibility to help the community. For example, we organized a naloxone training session last September, as BC was experiencing a record-high level of opioid overdoses. And I'm thrilled to say that we've started a partnership with Jack.org, a charity that empowers young leaders to revolutionize mental health."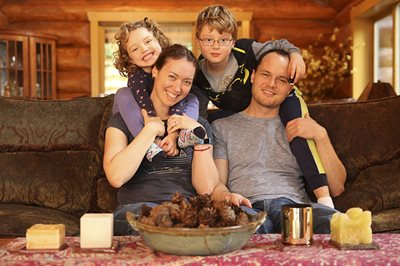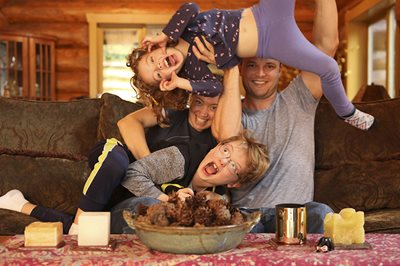 Jodi Moss, CPA, CA, says the pandemic has catalyzed more open conversation about mental health issues, as working
remotely has blurred the line between people's professional and personal lives. She's pictured here with her busy family.
Like Jodi, Casey believes the pandemic has helped to destigmatize mental health issues.
"The silver lining is that we're becoming more open to sharing our challenges as we experience COVID-19 as a society, and this shared experience has, in a way, normalized the conversation of vulnerability in the workplace," he says. "But there is still work to be done—there are still people struggling in silence."
Jodi agrees.
"Moving forward, we hope to progress toward a culture where anyone can openly talk about their mental health needs without experiencing stigma—including self-imposed stigma," she says. "At the end of the day, it goes back to one of our firm's overarching visions—to be a workplace and community where everyone feels a sense of belonging and is comfortable with bringing their whole selves to work."
All three CPAs are striving to make this future a reality, and for Casey, these efforts have already led to a career shift. Formerly serving in an audit role, he is now a development manager responsible for coaching the firm's junior staff. He's also working toward a certificate in organizational coaching from the University of British Columbia.
"Once I complete the program, I'll be an associate certified coach with the International Coaching Federation," he says. "I plan to apply what I've learned by conducting training sessions on coaching at KPMG."
When it comes to his own coaching and leadership style, Casey says he puts mental health and well-being first: "They must come first," he says, "especially during these unprecedented times."
It's a message Tiana hopes all employers and leaders take to heart.
"I think it's critical that workplaces create an environment where employees can be open about mental health, and where mental health is treated no differently than physical health," she says. "My advice to others is to be open and honest about your own mental health journey first, and remember that while not everyone has a mental illness, everyone needs to take care of their mental health."
Jodi echoes Tiana's advice, noting that each of us has the power to move the dial in the right direction.
"Often, we forget our own role in creating a more mentally healthy workplace," she says. "If your colleague opens up to you about their mental health struggle today, how will you respond? Simple daily practices, such as checking in on your colleagues, learning more about mental health resources, and being empathetic can lessen the stigma around mental health."
Casey reiterates the need to support human connection in the workplace.
"We all have challenges. We're all human. We're not perfect," he says. "You can help by sharing real stories about how you're managing and supporting your mental well-being. Educate yourself. Hold space for conversations. Lead with vulnerability, gratitude, and empathy."
This last bit of advice also applies when looking in the mirror.
"It's normal to be scared," says Casey. "It's normal to be uncomfortable. It takes time. It took me a while to realize that I wasn't alone."
To promote mental health awareness in the CPA profession during Mental Health Week (May 3-9, 2021), CPABC also spoke with representatives from Deloitte and PwC to learn about their respective mental health initiatives and discuss how others in the profession can implement mental health programs in the workplace.
---
Michelle McRae is the managing editor of CPABC in Focus.
This article originally appeared in the May/June 2021 issue of CPABC in Focus. The May/June 2021 issue also features an infographic on government initiatives to improve the mental health of Canadian workers.