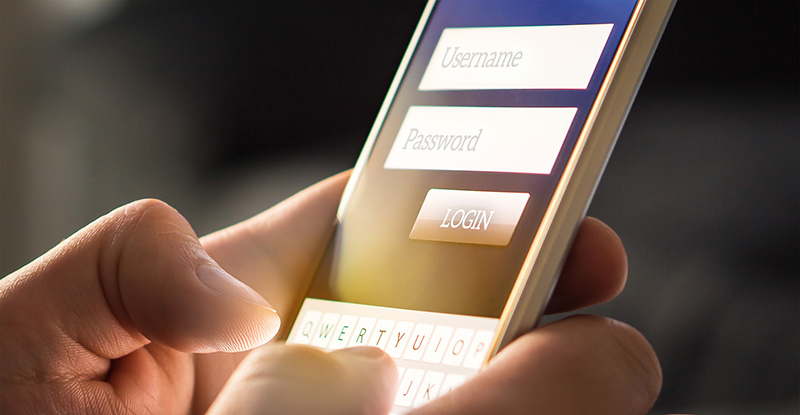 Photo credit: Tero Vesalainen/iStock/Getty Images Plus
It's been a year since COVID-19, which caused much of the world to physical distance and transition to digital and virtual communications. With digital news and information coming at us from all directions, as well as the flood of support services offered, the pandemic has become an ideal breeding ground for fraud to amplify, making it increasingly challenging to identify legitimate information and services apart from fraudulent ones.
What has been the impact of COVID-19-related fraud on Canadians? The Canadian Anti-Fraud Centre (CAFC) found that between March 6, 2020 to February 28, 2021, there were 13,553 reports of COVID-19 related fraud, with 11,789 Canadians falling victim for a total loss of $7.2 million. Keep in mind that these statistics only account for reported incidents, and are just a fraction of the total reported loss of $106.4 million Canadians lost to fraud in 2020.
Fraudsters are always looking for new ways to take advantage of unsuspecting Canadians, therefore, vigilance in protecting yourself is essential," says Doretta Thompson, CPA Canada's Financial Literacy Leader, in a recent media statement. "With our lives increasingly being lived online due to COVID-19's new world, it's more important than ever for Canadians to be diligent, on alert and safeguarding their private information."
People who have their personal information compromised can continue to have control over their personal accounts and finances, sometimes for years, without knowing that their personal information is being used for fraudulent activity. These activities can include the following:
Funds being withdrawn or transferred from accounts;
New accounts, credit cards, or loans initiated under the victim's identity;
Purchases being made using the victim's credit card or banking information; and
Passports or government benefits issued under the victim's name.

To help you better protect yourself from fraud, here are four fraud-prevention tips from CPA Canada:
Be careful when conducting online activities

When receiving emails from organizations requesting you to click on a link, always hover your mouse over the link to read the URL. While the email may look legitimate, you may find the URL included looks suspicious, in which case you should never click on it.

Additionally, only disclose personal information when absolutely necessary, and only on sites that are secure. You can tell if a website is secure by looking for the padlock icon in the web browser. If it is locked, that indicates the website is secure. You should also consider checking the safe browsing options enabled on your mobile or computer, which are available for most major internet browsers. For example, Safe Browsing in Chrome.

Protect your passwords

It's important to store passwords in a secure place and to shred all documents containing personal information. There are a number of password manager apps available to save passwords so you don't have to write them down and then struggle to find them each time.

Do not respond to calls and texts from unrecognized numbers

Since telemarketing fraud remains one of the most common types of fraud, it's important to carefully screen calls and texts from unknown numbers. You can always ask the caller to identify themselves, ask for more information, and do your own research off the call before making any decisions.

Monitor your credit card and banking transactions

Review and track your banking and credit card transactions frequently to monitor for illegitimate activities. It's recommended to set up text or email alerts for banking and credit card transactions.
Other tips
Even when you're being pressured by an aggressive party, do not provide any personal information unless you think it's absolutely necessary. This includes in-person transactions, such as when retailers ask you for your email address and other personal information when you check out.
Some sites will ask you to create security questions to verify it's you when you log on. With sites such as retailer sites, where there's no need for this information to be truthful, consider modifying information such as your date of birth or mother's maiden name.
This way, if the information is ever compromised, the cyber attacker won't actually have your correct information. Just try to ensure the modifications are something you'll remember.
You can sign up for email notifications from the Canadian Revenue Agency (CRA) to notify you when you have new mail to view in My Account and when important personal information such as your address or direct deposit information is changed on CRA records.
If you ever suspect you have been a victim a fraud, here are few recommended actions to take:
Create a log

Note down any possible fraudulent transactions you are aware of.

Contact credit agencies

Request that a "Fraud Alert" be placed in your files and order a copy of your credit reports from a major Canadian bureau. Two options are Equifax and Trans Union.

Contact creditors

Contact the fraud department of creditors for any accounts that have been used by someone other than yourself or an approved party.

Contact the police non-emergency line
As we continue to navigate through our "new normal", there is no doubt that we will continue to live in a world heavily reliant on digital communications. Allowing any personal details to fall into the wrong hands can have unpredictable and expensive consequences. Therefore, protecting your information should always be top of mind.
---
Author
Lorena Christensen, CPA, CMA: Following an early career in forestry, Lorena completed the Executive MBA program at SFU and her CMA designation (now CPA) which allowed for her experience in project and change management and business development to transition into the post-secondary education and research spaces. Lorena joined CPABC in 2016 as Director, Student Recruitment and Employer Relations and is passionate about equality and inclusiveness in education and access to financial literacy as a right for all.