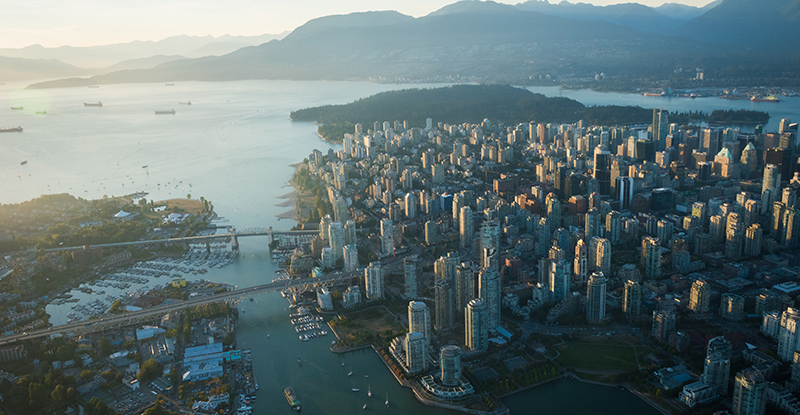 Photo credit: stockstudioX/iStock/Getty Images Plus
Listen to our podcast episode with CPABC's economist, Aaron Aerts. Part of our Coffee Chats with CPABC podcast series. Want the full story? Read CPABC's complete March 2021 economic dashboard report.
---
Employment
BC saw another month of job gains in February 2021, marking the tenth consecutive month of employment levels improving since the low witnessed in April 2020. The increase helped lower the unemployment rate to 6.9%, a sizeable decline from the peak of 13.4% seen in May 2020 but above the 5.0% rate in February 2020. BC employment in February 2021 now exceeds pre-crisis levels, though that increase is mostly attributable to strong gains in the public sector.
For Canada as a whole, February marked a positive turning point. In both December and January, the country saw employment losses as social and business restrictions were imposed to combat surging COVID-19 cases in large jurisdictions such as Ontario, Quebec and Alberta.
As those restrictions were loosened, employment bounced back with nearly 260,000 jobs added across the country in February. This helped lower the national unemployment rate to 8.2% in February from 9.4% in January.
Consumer spending
Throughout December and January, Canadian consumers began to reduce their spending, falling slightly below pre-crisis levels. This was in part due to business and social restrictions which limited the basket of goods readily available to purchase.
However, by February the trend began to reverse, and by the end of February consumer spending had returned to positive growth territory. The direction consumer spending takes will be critical for our economic recovery. The expectation is spending should increase as more Canadians receive vaccination and gain confidence in returning to normal activities.
Some industries continue to struggle, particularly those related to travel and discretionary spending on activities out of the house. In fact, spending on travel has been on a downward trend since September and as of February was down by around 80% compared to pre-crisis levels.
This has resulted in airlines reducing the number of operational flights, decreasing their workforce and seeking government aid to traverse the financial storms. Spending on entertainment and dining also continues to face challenges and were both down by around a quarter compared to last year, although there was an uptick as February progressed.
International trade
Some of the most optimistic data continues to be found in BC's commodity export market. After struggling early on in the crisis, BC's commodity export market has seen a resurgence in recent months. In January 2021, overall exports were up 16.6% compared to January 2020, led by increases in solid wood products (+98.0%), metallic mineral products (+28.9%) and agriculture goods (+11.1%).
The rebound has been driven by burgeoning prices for most of BC's key export commodities. The top performer in terms of key BC commodities has been forestry products prices, up nearly 70% compared to January 2020.
Prices of energy, metals/minerals and agriculture products all saw gains at the start of 2021, and the prices of all three commodities are now higher than they were at the start of 2020 (+14.3%, +12.4% and 23.3 %, respectively). If global demand remains strong and commodity prices continue to perform well, BC's commodity export market will be an increasingly important component of BC's economic recovery.
Economic forecasts
The COVID-19 pandemic caused a deep recession in both BC and Canada in 2020, with the big five Canadian banks expecting forthcoming data to indicate real GDP declined 5.1% in BC and 5.5% in Canada for the year. Forecasts for the unemployment rate for 2020 as a whole highlight a significant increase over pre-crisis levels at 8.9% in BC and 9.6% for Canada.
However, the economic landscape has improved considerably in the later half of 2020 and coming into 2021, with many indicators showing a strong recovery is underway. In 2021, BC's real GDP is forecast to grow 5.6% with an unemployment rate of 6.8%, while Canada's GDP is forecast to grow 5.7% with an unemployment rate of 7.7%.
By 2022, GDP is forecast to be above pre-crisis levels in both Canada and BC, and unemployment is expected to fall to slightly above pre-crisis levels. It is important to note forecasts are revised as new events unfold, and downside risks remain if there are spikes in the number of COVID-19 cases that necessitate further restrictions.
Read CPABC's complete March 2021 economic dashboard report.
---
Aaron Aerts is CPABC's economist.