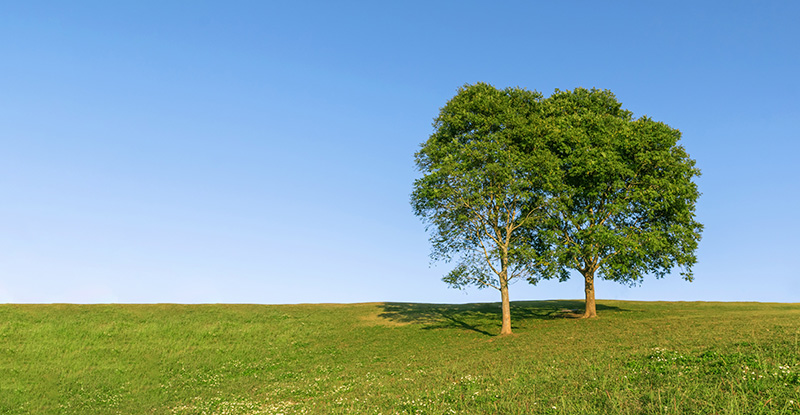 Photo credit: tapui/iStock/Getty Images
In our podcast epsiode, Suzanne Berry, CPABC's professional education program outreach officer, chats with CPA candidate Kash Pouladian and his mentor Laurence Ling, CPA, CMA, on how their relationship helped both of them develop in their career and personal lives. Part of our Coffee Chats with CPABC podcast series.
---
As the world re-emerges from the shutdowns caused by COVID-19, it's clear we are entering a new era. With the re-imagining of workspaces and industries, many are anticipating new and exciting career opportunities and paths. In navigating through this new frontier, having a trusted mentor to provide guidance and support will be more invaluable than ever before.
The importance of mentorship is nothing new to those who have gone through the CPA program. The thousands of CPAs who have successfully completed our program have all benefited from connecting and working with mentors, who are accomplished CPAs themselves.
But the benefits that one receives from the CPA mentorship program goes far beyond preparing for the CFE exam or advice on workplace tasks. We've seen mentorship relationships truly blossom into lifelong friendships. And the learnings that come from these relationships can go both ways.
I recently had the opportunity to interview CPA candidate, Kash Pouladian, who is nearing the end of his CPA designation journey; and his mentor Laurence Ling, CPA, CMA, for one of our Coffee Chats with CPABC podcast episodes. The mentor/mentee relationship that Kash and Laurence share truly highlights the spirit of the CPABC mentorship program.
Below are some highlights from our conversation. For the full interview, listen to the podcast episode .
Kash, how did you and Laurence meet?
Kash: We met at a CPABC mentorship mixer event (mentor & mentee networking event). When I started talking to Laurence, it felt like I was meeting with an old friend. He was very humble and genuine, and had a lot of life experience – which is something that resonated with me. Before entering the CPA program, I worked in aviation for about ten years as a mechanical engineer. Laurence appreciated the life experience I was bringing with me. The connection that we had was one where we felt we could both learn from each other. It was very natural and organic.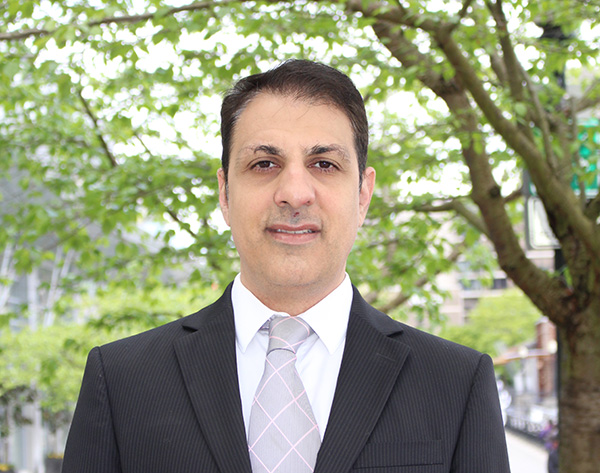 Kash Pouladian, CPA candidate (at the time of this article)
Kash, how did your relationship with Laurence help you during your CPA studies?
Kash: Transitioning from my aviation career into becoming a student at UBC and pursuing the CPA designation was a big change. Luckily, Laurence was able to help me navigate through this by helping me put things into perspective and prioritize. He would say things like, "Just do your best on this exam. Whatever the outcome is, it's not life or death. This is not the end all and be all."
Sometimes, I had challenges balancing my family, work, and CPA studies. Laurence was always there as a source of support and would also offer helpful advice. For example, he would help me evaluate what went well and how I could have done better in different situations. He would say things like, "What can you do differently? Maybe you could change something up. Try it again, or try something different."
Laurence, how has being a mentor for Kash influenced your own career?
Laurence: The mentorship program encourages mutual beneficial relationships. Kash personified the idea of reinventing oneself, and ironically since we've known each other I have now also undergone a career transition. I went from working in corporate accounting and doing forecasting and analytics, to becoming a teacher. I felt that if Kash could reinvent himself, I could as well.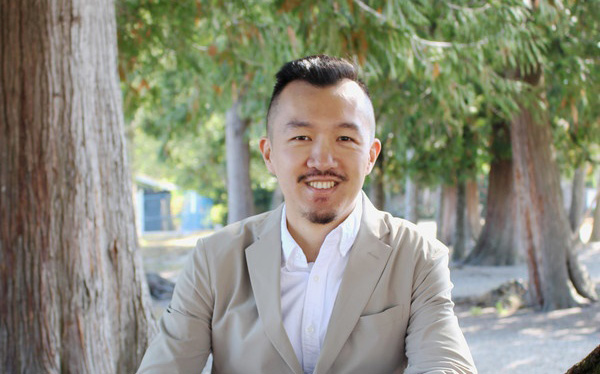 Laurence Ling, CPA, CMA
Laurence, how has working with Kash strengthened your own professional knowledge and skillset?
Laurence: Working together to help Kash achieve his CPA designation not only bonded us, but made each of us stronger. We had a common challenge to focus on – which is a good thing. When you only encounter good stuff, you have a very one-sided relationship. But if you go through difficult times together, you can both come out stronger.
The past two years have been a rollercoaster for both of us. Through it all, we've seen the full range of each other's behaviour, and as a result, our true, authentic selves. When it comes to handling stress, some people make jokes, some cry, some get angry, and some stay calm. Going through something like this makes you aware of your reactions to stressful situations, and this awareness and improved ability to deal with stress carries over into your work and personal life.
At the end of the day, what makes our relationship so strong is that it's not just about helping Kash obtain his CPA designation. The whole relationship is about managing through challenges and goals, striving for improvement, and sharing experiences.
I think the mentorship program attracts a group of people who are passionate about continuous learning. It's nice because you get to meet other people with similar interests, and those interests are part of the glue that holds your relationships together.
Kash, as you wrap up your practical experience requirements and the official period for your mentorship with Laurence ends, where do you foresee your relationship going? Will you two stay connected?
Kash: For me, the answer is obviously yes! Even if it's not accounting-related, there's so much more that we can learn from each other. I kind of miss the mechanics I used to do. If Laurence is interested in learning how to use tools and gears and that sort of stuff, I'm happy to teach him. Maybe we can build a bike! Or at least go biking together. And now that it's safe to do so, our families can finally meet. In any case, I'm sure we'll always bounce ideas off each other.
Laurence: Yes, I echo all of that as well! After spending so many years working together, it would be such a waste to just say 'Okay, sorry. Now it's over." We will definitely stay connected over the years.
Kash, do you think you would like to become a mentor in the future?
Kash: Yes, I would. I've been through a lot of life challenges and I would like to help someone who's going through the same things. And hopefully that person will find me to be just as excellent a mentor as Laurence. Being a mentor isn't just about giving advice. Laurence helped me tap into my life experience to grow my CPA career. I still have some learning to do before I can get to Laurence's level. Laurence is the gold standard for mentors!
Because of the support I've received, I was able to stick it out and now I've passed the CFE. Having a mentor made such a huge difference in my journey. Being able to share my struggles and life experience was what made everything work. So thank you to everyone who has been there for me. You are part of my success.
For more information on the CPABC mentorship program, visit our program site.
---
Suzanne Berry is CPABC's professional education program outreach officer.