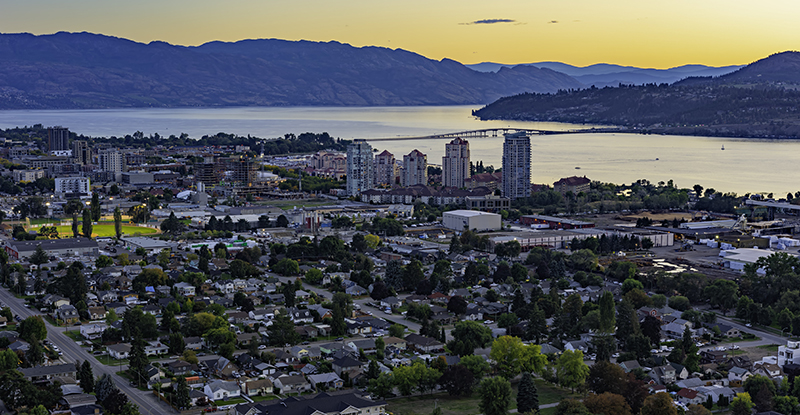 Photo credit: SMJoness/iStock/Getty Images
After years of robust economic growth and low unemployment across the Thompson-Okanagan region, the COVID-19 pandemic quickly reversed the trend. At the low-point in June, the region shed nearly one-in-ten jobs compared to the previous year, a loss of 23,200 positions. Thankfully, certain sectors experienced a strong recovery over the past seven months and by November employment in the region was down by just 2.5 per cent. However, the recovery was split unevenly.

The Thompson-Okanagan's goods sector workforce was up by 11.4 per cent in November compared to 2019. This job growth was led by the natural resource sector, where employment grew by over a fifth and now directly employs nearly 8,000 individuals. The industry was buoyed by strong prices in several key commodities. In particular, forestry product prices increased by about 60 per cent in early fall compared to the start of the year, before experiencing a moderate decline.

The manufacturing industry also provided a stable source of employment, up 13.8 per cent respectively. The only goods sector decline was in construction, but it has added over 4,000 jobs since August.

Despite the recent job growth, the region had a 7.4 per cent unemployment rate in November, well above the rate from November 2019 (4.7 per cent). Further, many individuals have not returned to work, predominantly in the service sector. In November, nearly 14,000 fewer people were employed in the region's service sector compared to last year, a decline of 6.4 per cent.

The situation remains especially challenging for industries that rely on travel and social interaction, such as entertainment/recreation, hospitality, and wholesale/retail trade. In November, employment in those three industries remained down a staggering 51.1, 36.9, and 6.9 per cent respectively, when compared to the same time last year.

In addition, the rate of job creation in the region has slowed in recent months and service industries could face further short-term pressure from rising levels of COVID-19 cases and additional restrictions on social interaction, and some jobs may be permanently lost.

To support those hardest hit by the economic impacts of this recession, the province should invest in policies that help people return to gainful employment. For instance, providing displaced workers with financial support for training, with a focus on emerging industries that have a growing demand for labour. This will ensure workers are better prepared to successfully re-enter the workforce, strengthen the region's economic recovery, and meet the needs of our future economy.

These findings are an update from CPABC's report BC Check-Up: Work, which highlights employment conditions across the province. Data is from Statistics Canada Labour Force Survey. Monthly data follows a moving three-month average and is not seasonally adjusted.
---
Karen Christiansen, FCPA, FCA, is a partner at MNP LLP in Kelowna.