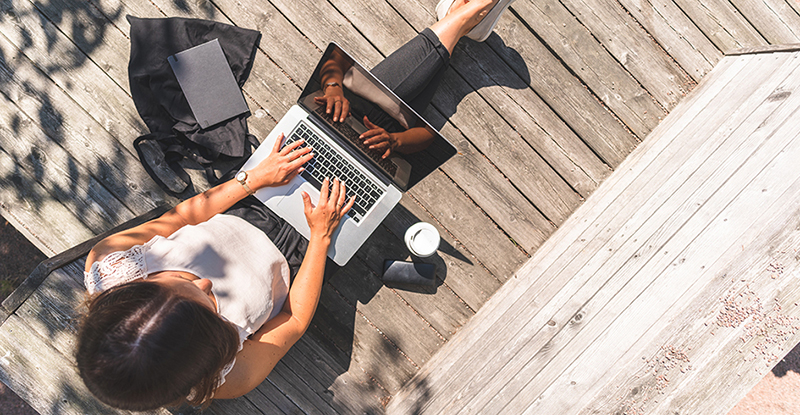 Photo credit: luza studios/iStock/Getty Images
With impressive speed, many of us have transitioned to conducting business online during the COVID-19 pandemic. Some of these changes have been more complex than others and may require supplementing your existing knowledge or learning a new skill set.
The good news is, there are many online learning options that can support working effectively in the 'new normal.' Below are some key ways to work effectively during these times and professional development options to support them.
Make necessary business adaptations
As COVID-19 continues to impact the economy, businesses are being forced to adapt as best they can.
Accountants, advisors, and business owners who are facing a business cash crisis, or advising in relation to one, can learn ways to support their organization during financial hardship by watching the recorded session Practical Tips to Get Through a Cash Crisis.
Controllers can take advantage of The Controller's Management Program, available online from June 21-24. Focused on leadership and people management skills, it is designed to increase your impact on your organization.
For an evidence-based perspective on how to manage during the COVID-19 crisis, the Conference Board of Canada has launched a webinar and podcast series based on its multi-disciplinary research.
Focus on your team
While working remotely, all team members can profit from the setting of clear expectations, communicating frequently, checking in regularly on the status of deliverables, and using technology to stay connected.
However, some may struggle with setting priorities or using time effectively and may benefit from learning how to optimize personal productivity, increasing focus, or self-coaching skills.
Be vigilant about cybersecurity and fraud
Organizations are adapting to rapidly evolving security requirements and practices as they move their working environment online. At the same time, cybercriminals are ramping up malicious attacks targeting both individuals and organizations, such as COVID-19 phishing emails and applications designed to access your data.
It is more important than ever to know how to protect yourself, your business, and your clients against fraud and cybersecurity attacks. You can increase your knowledge with seminars including Fraud Prevention for Professionals and Personal and Enterprise Security in a Connected World, which are part of CPABC's collection of free PD offerings.
Manage risk and demonstrate your leadership skills
Amidst current economic uncertainty, being a leader and understanding and properly managing risk is imperative to business sustainability. The CFO's Leadership Program (online, June 24-27) will equip business leaders to make strategic decisions in a changing dynamic environment.
If you can't make the program above, Risk Management Tools for Professionals is available on-demand and is designed to strengthen your business and investment risk knowledge, so that you can successfully identify, assess, and manage those risks in your career and personal affairs.
Take care of your mental health
With considerable disruption to our work environments and day-to-day lives, many of us are experiencing increased anxiety and fear. Caring for your mental health is more important than ever and will also help achieve clarity and productivity during these challenging times.
If you would benefit from learning ways to manage your resiliency, productivity, and energy, check out Balancing Your Wheels or the on-demand conference day, PD Nexus: Work Life Balance.
Other resources
Many CPABC PD offerings are being converted to an online format, check our website regularly or visit CPABC's COVID-19 Updates and Resource Page.
CPA Canada also offers a variety of online learning options – you can browse them here. The following organizations also offer webinars that may be of interest.
Related articles
---
Leah Giesbrecht is a communications specialist with the Chartered Professional Accountants of British Columbia.