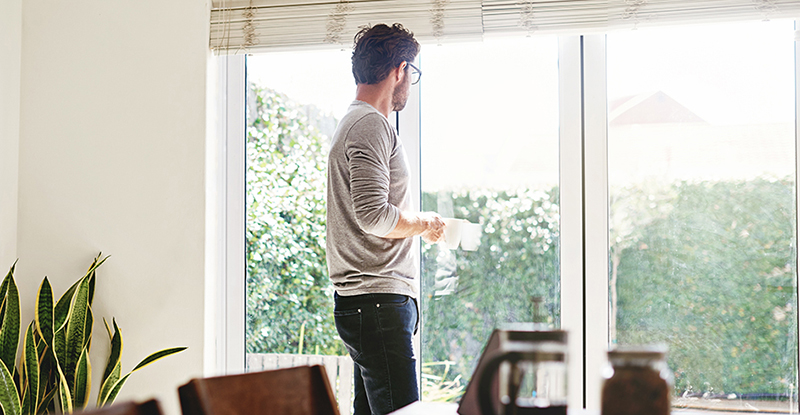 Photo credit: shapecharge/iStock/Getty Images
The COVID-19 pandemic caused over 100,000 jobs in BC to be cut in March, and it's expected that the number will only continue to grow as we flatten the curve. However, it is important to know that the economic impacts of COVID-19 will likely be short-lived.
If your employment has been negatively affected by COVID-19, here are some steps you can take, beyond applying for the Canadian Economic Response Benefit, to get yourself back on your feet as quickly as possible.
Recognize the psychological, mental, and emotional toll

Right now, you may be feeling a significant amount of emotional stress and confusion. Know that these feelings are normal and there are resources available to help get you through this difficult time.

If you are a CPABC member, candidate, or student, you have access to free counselling assistance services through Morneau Shepell. Simply search for "CPABC" in the search box to access the services, which includes a COVID-19 page. These services are paid for by CPABC and are completely confidential.

In addition, here are some other things you can do to help get yourself back on your feet:

Keep busy by staying active and exercising regularly
Reach out to family and friends for support
Watch your diet and sleep routine
Practice relaxation techniques

Find a new job

Finding a job in the midst of this pandemic may be difficult but not impossible. As CPAs are considered an essential service by the provincial government, it means that there is and will be an ongoing demand for finance and accounting services. Beyond using LinkedIn, Indeed, and other general career sites, you can also use CPABC's Career Site to find your next job.

However, remember that the worst thing you could do right now is to put pressure on yourself to find a new job as soon as possible. According to David Trahair's book for CPA Canada, Survive and thrive: Move ahead financially after losing your job, it is important to take time to really think about your situation.

In David's book, he poses some questions and suggests you jot down your answers, as they will be helpful when you update your resumé and prepare for job interviews. Some of David's questions include the following:

Were you happy in your previous job or were you just stuck in it?
What are the strengths, skills, and experiences you bring with you that can help a team ?
How have your positive attributes helped your employers in the past?
How do you think these attributes can help any potential future employer?

Remember to think outside the box. Just because you used your skills in a specific industry, it does not mean your skills can't be used in a different industry.

Related articles

Business continuity in uncertain times

Plan for your finances and manage your debt

When you had a job with a steady pay cheque, paying the bills was relatively simple; you didn't really have to plan ahead because you knew your cash flow would continue. Without a regular pay cheque now, the thought of not having enough cash to pay the bills may be causing you significant stress.

Here's how you can minimize some of the stress.

In his book, David suggests that you track and analyze your spending. This way, you can identify discretionary spending that you can cut. This is also a great time to revisit your monthly subscriptions. Can you reduce your bills by opting for a cheaper cable, mobile, or Internet plan? Do you need both Amazon Prime and Netflix? Evaluate your actual needs, and skim down on your monthly subscriptions.

David also highlights the importance of knowing how much debt you actually owe. You can do this by listing all your assets and outstanding debt balances:

What you own = Assets: Bank balances, investments (RRSPs and TFSAs), your home, and other assets such as vehicles. Add up the total value of these assets.
What you owe = Debt: Consumer debt (such as credit cards and lines of credit) and any secured credit such as car loans and mortgages. Total all your debts.

The difference between the market value of your assets and the total balance of your debts is your net worth. If the total is a negative number, your debts exceed your assets. If that's the case, you should find out how you can manage your debts and move ahead financially by reading David Trahair's book, which is now a free resource offered by CPA Canada.
Free CPA Canada Financial Literacy program sessions

To help you and those in your community gain financial education, you can also request and host a free virtual session from the CPA Financial Literacy program for your community. We offer 48 free and unbiased sessions for a variety of audience groups (such as adults, students, seniors, new Canadians, entrepreneurs, remote communities, SMEs, not-for-profits, and low to medium income Canadians).

Each session is delivered by a CPA member and includes a presentation, a variety of activities, and an opportunity to ask questions. Email us to find a session that best fits your needs.
---
Jessica Chan is a financial literacy administrator at CPABC. Bring a financial literacy session to your community or organization by emailing the CPABC FinLit team.