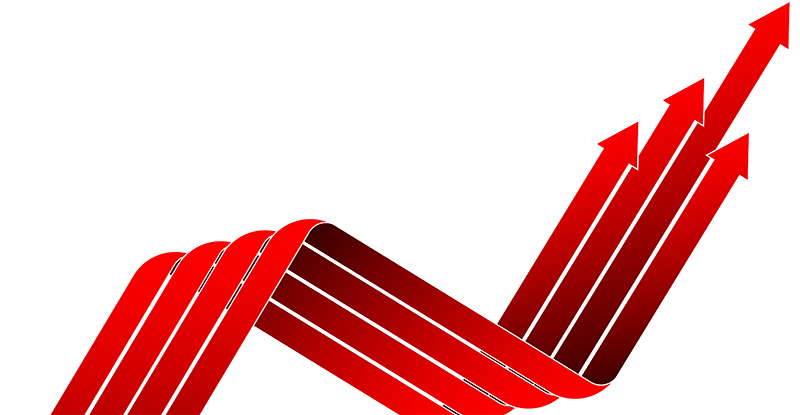 Photo credit: lvcandy/DigitalVision Vectors
In the face of COVID-19, businesses – and even entire industries – that were formerly profitable now face upheaval. For some organizations it's time to re-evaluate their strategic plan as they set a course for the future by examining their mission, vision, and values, and assessing their strategic goals and how the goals are being implemented and monitored.

All components of the strategic planning framework present opportunities to adapt the business to present conditions – and one component in particular is the business' competitive strategy. Revisiting competitive strategy is an opportunity to examine anew how your company competes in its industry and how it can gain a competitive advantage over your rivals.

Setting competitive strategy is a multifaceted process and there are many resources and methodologies that can provide support. These include Porter's Generic Competitive Strategies, which outlines how organizations can gain a competitive advantage by employing the strategies of cost leadership, differentiation, or focus. Another is Treacy and Wiersema's Value Disciplines Model, which details how, to be viable, a business must be successful in the key areas of customer intimacy, product leadership, or operational excellence.

Defining your target customers' needs along with your organization's value proposition allows you to chart its value curve, as outlined below, which can serve as a productive way to start the conversation as you launch into reviewing and redefining your organization's competitive strategy.
What is your value proposition? And who is your customer?
Defining a viable value proposition is a key part of competitive strategy. In general, a value proposition is defined as a statement that explains what benefit you provide for whom and how you do it uniquely well, or key services or features that make your business attractive to customers.

When assessing your value proposition, discuss questions such as: What are the main competitive factors in your industry? What is your product or service, and what do you offer in terms of quality, service, and price? Do your customers want it – and can your organization deliver it? What differentiates you from your competitors?

Think about your customer base. What is important to them? What are they willing to pay for? What do they want in terms of quality, service, and price? How would you describe the quality of customer experience that your organization provides? Each customer segment may value different attributes.

Consider the coffee industry. Taking into account the components of its value proposition and its target customer, you might start to define a few select companies with the following points, which play a key role in each one's competitive strategy:
Coffee quality
Variety of espresso drinks
Access to WiFi
Indoor seating, etc.
Chart your value curve
Thinking about your organization's value proposition, its customer, and the points you identified above, choose the ones that relate to the main competitive factors in your industry and rank each point from low to high with high being defined as "good" from your customer's perspective.

You can chart it out like the image below, which compares Beancounter to other coffee companies. How is your value proposition reflected in your value curve? For additional insight, plot out the value curves of your competitors. How does your organization compare?



Future focus: Can you see the blue ocean?
A core part of strategic planning is keeping an eye to the future, in part, by forecasting, looking for future trends, and identifying new opportunities. Drawing out a value curve presents a powerful opportunity to think about the future. It can allow you to see what you and your competitors are and are not doing which can present opportunities for growth and change.

It can also help to identify niches that are not being filled and new areas that could be incorporated into your business. Traditionally, market areas and industries that are not yet in existence (or even niches that are not yet being filled) are referred to as blue oceans. Beancounter, reflected with the red line in the graphic above, is an example of a company that could tap into the blue ocean in its industry by filling a specific niche that concentrates almost solely on coffee quality.

What does your organization's value curve reveal? Are there opportunities in the new reality that are going unfulfilled?
---
Author
Barbara Vanderlinden, FCPA, FCMA is the principal at View Consulting specializing in strategic planning, financial management, program reviews and evaluations. She is also an instructor at Camosun College focusing on managerial accounting and has been involved in facilitation and teaching with CPABC for over 15 years. She is currently a facilitator with CPABC's Strategic Management Certificate Program and its Advanced Strategic Certificate Management Program.