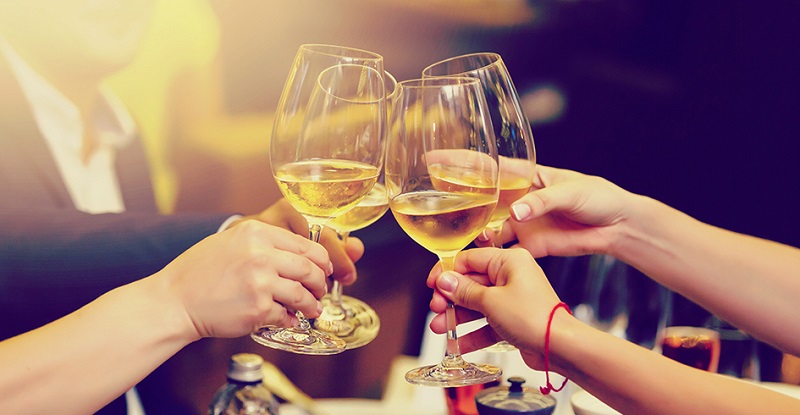 Photo credit: Sinenkiy/iStock/Getty Images
Music is more accessible today than ever. With just a few clicks, businesses can access any type of music imaginable. Whether you own a small, trendy boutique or oversee the customer experience for an international hotel chain, you can curate playlists to suit every mood and environment. Upbeat and fun, dark and sultry, and everything in between.
Using music to increase your bottom line
A recent Leger survey1 revealed that 72 percent of British Columbians agreed that a catchy song directly impacted their ability to remember a commercial and the brand it was advertising. And when shoppers hear music in a grocery store, research shows it can make them slow down and stay longer. When a business selects music that fits its clientele, this music can positively impact purchasing decisions, drive foot traffic, elevate customer moods, solidify brand image, and even pump up employee morale. Music used well can be a powerful sales and engagement tool.
Technology has made accessing music easy. However, these same technological advancements have made it more challenging to ensure musicians are properly compensated for their work. In Canada, businesses and organizations should pay for the music they play, whether that music is live or recorded, adhering to music licenses.
A music licensing organization such as SOCAN in Canada or ASCAP or BMI in the US, serves as a copyright collective, administrating the performing rights of members by licensing the use of their music in its respective country. The collected fees are distributed to the songwriters, composers, lyricists, and music publishers who own the rights to the music. By adhering to music licensing, a business can avoid the risk of potential fines.
Music creation and performance are separate entities. This means that both the creators (songwriters and composers) and the performers (the artists who played the music) must be compensated when their music is performed in public. Licensing fees ensure all parties are compensated for the use of their work.
How does a licence work?
The type of licensing your organization requires will depend on factors such as your type of business, industry, and purposes for playing music. For example, licensing requirements for hold music used by a call centre differs from music used on a plane or music played in a restaurant.
Sound complicated? It is. This is why working with a music licensing agency solves many challenges.
"When a business becomes compliant by purchasing a licence, they have the freedom and flexibility to use any music they want at their business or public event – legally and ethically," says Shalini Sellakumar, CPA, CA, director of operational audit at SOCAN. As part of SOCAN's finance team, Shalini works directly with SOCAN's licensing department to ensure accurate reporting of client payments and statements.
Businesses can easily obtain proper licensing through a licensing website by creating an account and purchase the license online. As a general example, by securing SOCAN and RE:SOUND licenses through Entandem, a licensing company co-owned by the two organizations, live performances and recorded music played from streaming sites such as Spotify or Apple Music, as well as other popular platforms will be covered for business use.
Related articles
Without the adequate licenses, businesses that use music would have to get permission and negotiate a royalty with every songwriter, lyricist, music publisher, producer and performer whose work they intend to play – a feat that no organization has either the time or the means to achieve. And, if businesses choose to forgo proper licensing, there can be serious penalties. Although there is no set rate for fines, they can be determined in court on a case-by-case basis.
By becoming licensed to play music at your business, you comply with the law and ensure that the creators of that music are compensated and can continue to create the soundtrack for your business.
---
Diane Petrucci, chief financial officer, SOCAN, oversees key financial areas of SOCAN, including financial reporting, operational budget planning, and managing financial risks.