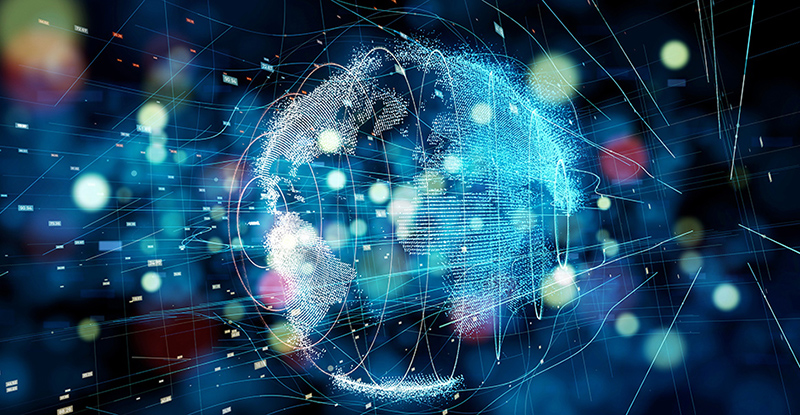 Photo credit: metamorworks/iStock/Getty Images
Maintaining effective communications will be critical in successfully leading your organization through the COVID-19 pandemic. Key to effective communications, especially in crisis situations, is the open, honest, and transparent delivery of up-to-date information.
"Be clear what you know, what you don't know, and what you're doing to learn more. You can't manage a secret, as the old saying goes." – Amy C. Edmondson, Novartis professor of leadership and management at Harvard Business School
In a Harvard Business Review article, "Don't hide bad news in terms of crisis," author Amy C. Edmondson notes that effective leaders recognize that speaking up early and truthfully is a vital strategy during a fast-moving crisis. As an organization's reputation is a long-term game, taking a reputational hit today by releasing bad news won't necessarily have negative long-term effects. Moreover, a company's willingness to communicate in an open and transparent manner will likely evoke trust from stakeholders in the long-run.
Create or review your crisis communications plan
As employees and stakeholders need constant updates on developments that affect everything from health and safety to adjustments in scheduling and project planning, a crisis communications plan is essential. Use the Canadian Chamber of Commerce's crisis communications plan template to create your crisis communications plan if you don't already have one.
If you do already have a crisis communications plan, Stephen Smart, general manager, Western Canadian region, Hill+Knowlton, suggests you should revisit the plan to ensure that the information is current and relevant to the issue at hand.
Communicate effectively to your employees and stakeholders
Here are some tips based on Smart and Edmondson's best practices to help you maximize the effectiveness of your organization's communications during the COVID-19 pandemic:
Identify trusted sources to gather information
There is a lot of information coming from everywhere these days, and not all information is accurate. Organizations should identify a few reputable sources of information that they trust. Doing this will also reduce information overload.
Schedule regular communications and be consistent
For example, you can send daily organizational-wide email updates in the mornings and send ad hoc emails only when absolutely necessary, such as in emergency situations.
Your employees will be looking to you for guidance. The absence of regular communications from leaders could result in misinformation, confusion, and lack of confidence and engagement among employees.
Your employees should always be informed of updates before external stakeholders.
Foster a culture of transparency
Leaders need to cultivate a workplace environment where employees and stakeholders can raise questions, concerns, and ideas without fear of personal repercussion. Addressing concerns in a respectful and open manner will go a long way in engaging and reassuring all internal and external audiences.
Keep your organization's spokespeople up-to-date
If you don't have a spokesperson in your organization, appoint one. This person can be the business owner, a senior partner, or a member of your communications team.
Ensure that your spokespeople are always updated on all developments and prepared for what to say to audiences. Spokespeople should be aware of the key messages.
Make sure you're not coming across as tone deaf
Adjust all your messaging to align with the current situation. For example, any previously scheduled content, including social media posts, should be reviewed to ensure they reflect the current environment.
Keep communications lines open with all stakeholders
Your clients must be informed of any impacts on product or service delivery, so that adjustments can be made if necessary. Since open, honest, and transparent communications is crucial, Smart says there is no shame in admitting your business is being negatively affected from the COVID-19 crisis, as people will understand.
Other key considerations for effective communications during the COVID-19 pandemic
Ensure everyone in your organization is made aware of the health and safety information from Vancouver Coastal Health and Health Link BC.
If your workplace must continue its operations, refer to the World Health Organization's information on being workplace ready for COVID-19 as well as WorkSafeBC's site.
Helpful communications resources
Canadian Chamber of Commerce's Crisis Communications Plan template
Greater Vancouver Board of Trade's interview with Stephen Smart on crisis communications
"Don't hide bad news in terms of crisis," by Amy C. Edmondson, Harvard Business Review
---
Vince Kanasoot is a communications specialist with the Chartered Professional Accountants of British Columbia.