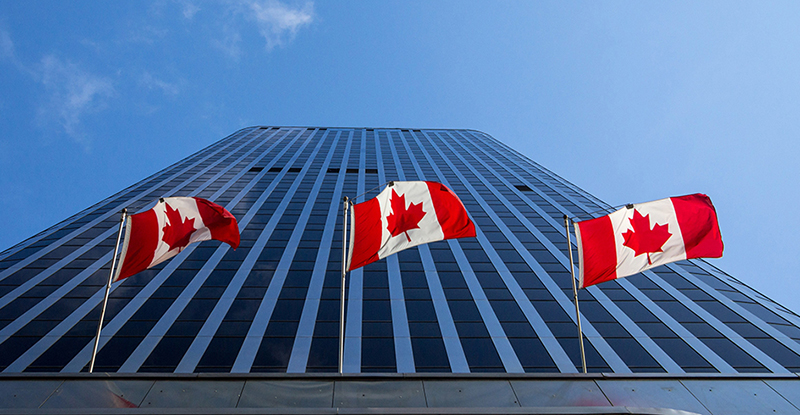 Photo credit: BalkansCat/iStock/Getty Images
How has containing COVID-19 impacted BC's economy? Recent data is beginning to illustrate what this looks like.
Employment: Spike in unemployment, service sector hit hard
After years of a strengthening labour market, the trend has reversed. In April, BC's unemployment rate jumped 4.3 percentage points to 11.5%. The increase in unemployment reflects 264,000 lost jobs across the province, after previously losing 132,000 in March. This has led to a significant dip in consumer confidence as individuals across the province lose their jobs, see reduced hours, or change spending habits as they self-isolate for an extended period of time.
Without a doubt, businesses are struggling. In a recent BC Chamber of Commerce, Greater Vancouver Board of Trade, and Business Council of British Columbia survey of BC businesses, nearly half of the respondents had laid off staff, reduced hours, and/or closed temporarily. BC's service sector has been the hardest hit, accounting for over 350,000 jobs lost since February. However, April data showed the impact spreading to the goods-producing sector which shed over 46,000 jobs in April, almost entirely from the construction industry.
The silver lining from BC's unemployment data is that 97% of the displaced workers were on temporary layoff and expect to return to previous work when the containment measures begin to relax. With BC's economy gradually opening up in May and businesses expanding services or reopening altogether, April may have seen the peak of the job losses.
Consumer sentiment: Confidence plunges
As consumers began to understand the realities facing them over the foreseeable future, their consumption habits and outlook have changed dramatically. The Conference Board of Canada's Consumer Confidence tracks how consumers are feeling about their financial well-being and consumption outlook and provides a good key indicator to anticipate how consumers will make spending decisions. The index for British Columbia continued to collapse in April, down nearly 37 points since March and 84 points since February, reaching the lowest level on record.
While we await official retail spending from Statistics Canada, RBC has tracked weekly spending habits of consumers. Since mid-March, consumers have considerably lowered their spending compared to pre-COVID levels. Consumer spending had declined 20 to 30% compared to pre-crisis spending between March 17 and April 14. Data from late April shows a slight rebound in consumer spending, while still remaining negative.
Related articles
International trade: Commodity exports taking a hit
One area that has been hit hard by the COVID-19 pandemic and weak commodity prices is BC's export sector. Four of BC's largest commodity exports experienced declines ranging from 10% (solid wood products) to upwards of 40% (energy, pulp and paper products) in March compared to the same month last year.
Global demand shocks have more than halved the price of energy products (coal, oil and natural gas) since the start of March. However, an agreement from OPEC+ to reduce global oil production appears to have led a small rebound in energy prices over the past two weeks. Lumber prices have seen a 20-point drop since the start of March, while metal and mineral prices have stayed stable. The Canadian dollar has depreciated considerably; as of May 8, the Canadian dollar stood at $0.72 USD, down from $0.77 at the start of the year.
Economic forecasts: Short-term pain, long-term recovery
As we better understand the implications of COVID-19 on our society and the measures required to curb its growth, organizations are updating their economic forecasts in real-time. The forecasts expect a marked decline in economic activity ranging from a three to 11 percent GDP contraction for 2020. This discrepancy is primarily based on how well we balance opening up the economy and containing COVID-19. The negative economic impact is expected to peak in Q2/Q3 followed by a healthy economic recovery in Q4 and into 2021, as the world returns to a semblance of normalcy.
The silver lining is the total number of active cases has recently declined, leading the BC government to announce a "Restart Plan" to open up economic activity. Suppressed consumer demand, expansion of business activity/employment, and government support should help drive the economy going into Q3/Q4 and into 2021, leading to a recovery. As mentioned, the strength of this recovery will depend on how successful we are with balancing the restart of economy activity with containment of COVID-19.
---
Aaron Aerts is an economist for the Chartered Professional Accountants of BC (CPABC).