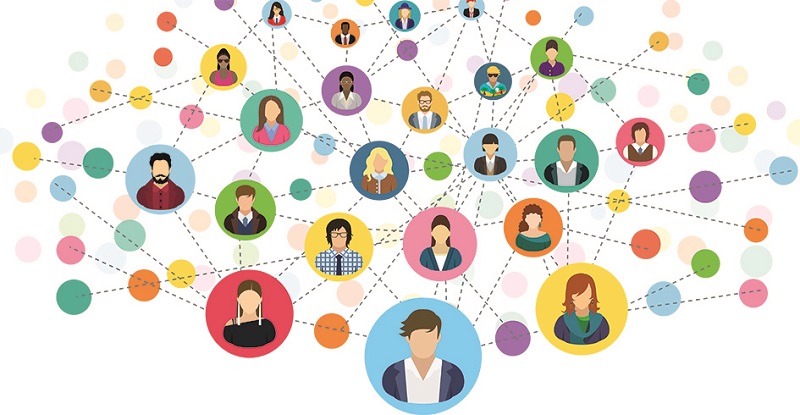 Photo credit: aelitta/iStock/Getty Images
Listen to our podcast episode with this article's author, Vivian Tse and CPABC's employer relations manager, Stephanie Roy. Part of our Coffee Chats with CPABC podcast series.
---
Whether you are actively looking for work or trying to build your professional network, you should invest time in building your LinkedIn presence. With physical distancing measures still in place due to the COVID-19 pandemic, LinkedIn activity has increased. And as more users join LinkedIn and engage in posts and interactions with one another, now is the best time to take a proactive approach to stepping up your LinkedIn game.
Before you consider the seven tips below, make sure you have an updated LinkedIn profile:
Treat your LinkedIn like your Facebook, Instagram, or even TikTok

LinkedIn is a social media platform. It isn't just a job application tool. The only difference between LinkedIn and the other platforms is that LinkedIn is a professional networking tool – so you will always want to strike a more professional tone in your messaging. Keep this top of mind.

Follow or connect with others (in and outside your network)

On LinkedIn, you can choose to either follow or connect with someone. To build meaningful connections, connect with people you know – your friends and co-workers, someone you have a working relationship with, or someone you've met at a virtual event. You can do this by importing your contacts, but be careful to only import those you want to invite to connect.

When you want to make a meaningful connection with someone you have only met once, or with a speaker from a recent event, send a personalized message along with the invitation to connect. Be genuine and highlight something memorable – a personalized message can go a long way.

For those who don't fit these buckets, such as an influencer, recruiter, or someone you aspire to become, follow them instead. By following, you are subscribing to their feed, so you'd be able to get updates from them and join their conversation.

Also consider following organizations that are of interest to you, such as CPABC's LinkedIn page, if you are a CPA or wanting to become a CPA. Organizations often use LinkedIn to share upcoming events, related tips, and other useful content.

Be more visible

Engage with those on your feed – companies and people you follow. You can like, share, or comment on the posts:

Liking posts is the most basic interaction.
Sharing posts that resonate with you or your personal brand will gain you attention from the authors of these posts.
Joining a conversation by leaving a comment – it can help you build a rapport with the post author or with others who happen to see the post.

Build your LinkedIn reputation

Use your LinkedIn to share content that can build your reputation as an expert in your industry. Consider posting your own content, such as a podcast or article, your company's content and updates, as well as third-party content that has inspired you.

Curate content that speaks to your expertise. Your post will be visible among your network and any engagement with it will expand your content's exposure to your network's connections, increasing your profile visibility. Make it a habit to post regularly – once or twice a week – to maintain momentum and stay visible.

Get recommended

Another way to build your reputation is through getting recommendations. Reach out to those whom you have had a good working relationship with and ask for a recommendation. Be prepared to return the favour and make sure you pick wisely. One high quality recommendation is better than three mediocre recommendations!

Join a group

Joining groups that align with your professional interests can help you nurture your network. Within these groups, you can seek advice from other members, share your expertise, make more connections, and potentially find your next job. Discussions in groups are open conversations, so always stay humble about your thoughts and ideas and be respectful of other people's opinions. Get started with groups by joining CPABC's LinkedIn group for members, candidates, and students.

Let them know you're looking

If you are looking for a job opportunity, there are a couple of things you can do to get noticed. The simplest way is to update your job preference in your profile. Another way is to reach out to your network by sharing a post about why you are looking and what you are looking for. This is a trend that has picked up significantly since COVID-19 and many are paying it forward by sharing these posts to their network or recommending job opportunities.

Pick the strategy or strategies that work best for you and make it a habit to stay active on LinkedIn. Whether by joining a conversation, sharing your insights, or messaging a connection to stay in touch, staying active will help you build and maintain your existing network and grow your personal brand.
---
Vivian Tse is the manager, communications at CPABC. Follow us on LinkedIn for more articles on career development. If you are CPA member, candidate, or student, access our Careers Site to make your next career move!