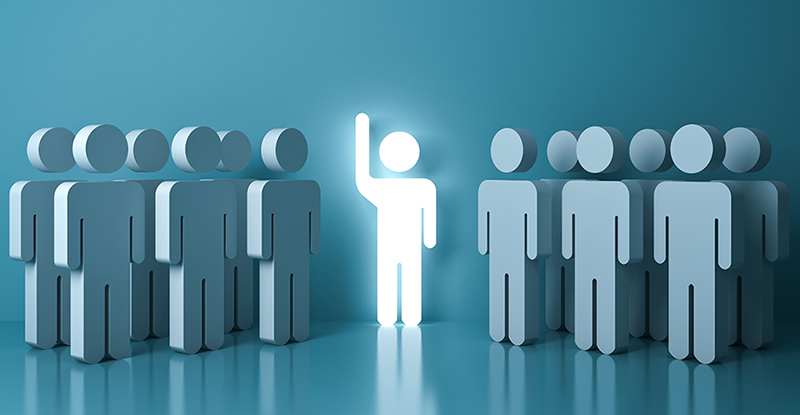 Photo credit: masterzphotois/iStock/Getty Images
Confidence is key to achieving success and the dreams you desire. Confidence allows you to boldly pursue your greatest ambitions and aspirations, and helps you handle the daily demands and challenges life throws your way. A lack of confidence does not lead to success - it leads to indecision, shyness, inaction, and missed opportunities. Self-confidence allows you to seize and reach your potential, take action, and persevere without self-doubt.
So, if confidence breeds success, are you as successful as you can be and as confident as you should be? Here are five ways you can build your self-confidence.
1) Be positive, no matter the situation or position you're in
Success in life comes from your ability to know you can accomplish what you set out to achieve. It's important to surround yourself with supportive people and positivity. Negativity will reduce your self-confidence. Give yourself a pep talk and affirm your ability to work through a challenge - remember you will persevere and achieve your goal.
2) Fake it 'til you make it
Some people might seem to be very confident individuals, when in reality, they're feeling just as discouraged as the rest of us. This is where the phrase "fake it 'til you make it" comes into play. But be mindful that this strategy only works when you successfully identify what's holding you back. Acting like the person you want to become is about changing the way you think and the way you feel. Over time, you will slowly start to see a change.
3) Don't compare yourself to others
Most people, when comparing themselves with others, often convince themselves that they aren't good enough, or as smart and talented. My advice? Stop comparing yourself to others, because you'll always come up short.
There will always be someone that seems more intelligent, confident, or successful. Focus on being the best you can be and play up your strengths vs. your weaknesses. Each individual possesses characteristics or skills making them ideal for the job. Don't focus on what you don't have, instead play up the unique skillsets you bring.
4) Appearances matter
Your body language and image tell a story. Even if you're not feeling confident, the way you present yourself can change that. A confident person will always capture a room's attention as soon as they walk in. To project self-confidence, stand straight with your shoulders back, make eye contact, and remember to have a calm and relaxed smile and facial expression. This will make others around you feel instantly comfortable. Dressing professionally and appropriately is key to how others perceive you. When you look your best, you'll feel your best leading to an aura of confidence.
5) Don't let fear hold you back
When that little voice in your head tells you not to take a risk because you'll fail, ignore it! Learn to trust your gut and take action. The only opportunities guaranteed to breed failure are the ones you don't take. As long as you let fear hold you back, negativity will follow you everywhere. Prepare for future opportunities and make sure you're ready to seize them when they're presented to you.
---
Tricia Campbell, CPA, CMA is a senior search consultant with The Mason Group's Vancouver Division, an executive search company specializing in accounting and finance roles.