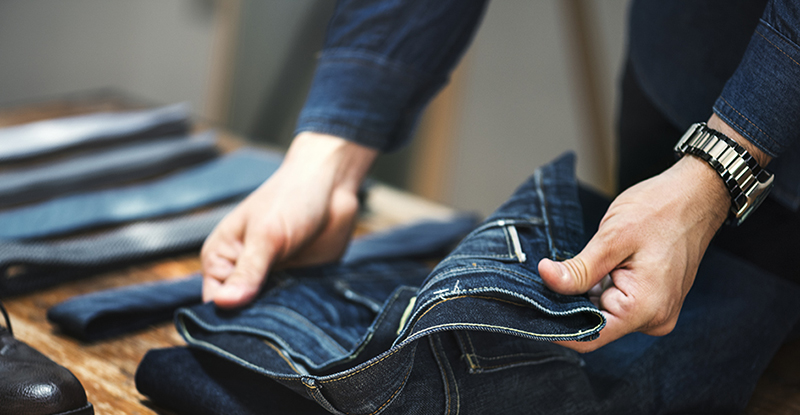 Photo credit: Rawpixel/iStock/Getty Images
"Blockchain is the most disruptive technology to face [businesses and] CPAs in decades, and yet it remains one of the least understood," states a CPA Canada article. Blockchain technology uses a secure, shared, and electronically-distributed ledger to record all transactions, which cannot be altered or deleted. Because of this, blockchain provides a single source of transaction history, reducing the risk of fraudulent accounting errors.
While blockchain is widely known as the technology behind cryptocurrencies (internet-based monetary exchanges) such as Bitcoin, blockchain can track virtually any type of transaction. As a result, many industries are now using blockchain in innovative ways to bring increased value to stakeholders – from employee surveys to tracking the journey of merchandise from production to consumer purchase.
Consumers have traditionally made purchasing decisions primarily based on visible attributes of a product – for example, the color, cut, and stitching of a pair of jeans. Other attributes have often remained hidden; in particular, those related to the production process. Although we can see and touch the clothes and food we buy, information about whether these products were ethically sourced, manufactured in factories that pay workers fairly, or transported using renewable energy sources is harder to obtain.
Blockchain holds the potential to change this by bringing transparency to production processes, and this could significantly impact not only the structure of value chains but also the behaviour of consumers and competitive business landscapes.
Jeans and salmon, blockchain in practice
Do you know how your jeans were manufactured? Levi Strauss & Co. does, as the company uses blockchain technology to trace the origin of its jeans as part of its commitment to worker welfare. Three Mexican factories producing goods for Levi Strauss have been using a blockchain-based employee survey to ensure working conditions meet company expectations. The survey initiative was designed to augment the work performed by outside auditors in verifying factory health and safety conditions as reported by the workers.
Another example of blockchain technology in use is within the food industry. EY Skye developed a blockchain solution to trace Norwegian salmon through the supply chain. Customers can now see where their fish came from, the journey it took to arrive on their plate, and how long this journey has taken. Customers are also able to rate their fish, providing suppliers with valuable feedback.
These two examples, among many, are good illustrations of how increased transparency in production and logistics can uncover previously unavailable information for an organization and its customers. For Levi Strauss, its blockchain-based employee survey provides detailed production-related data while maintaining the anonymity of employees. In the future, Levi Strauss may justify a higher price for its jeans by showing how the increased price is due to better employee compensation and workplace satisfaction.
Using blockchain to shape consumer expectations and behaviours?
We expect to see further examples of blockchain being applied to help consumers make informed purchasing decisions across multiple industries including fashion, luxury goods, food, energy and more. The examples discussed in this article demonstrate how blockchain technology has made some organizations increasingly accountable for their production processes, from employee relations to overall product quality.
Furthermore, as consumers' evaluations shift from comparing final products to comparing entire value chains, this could fundamentally change how firms compete with one another. Time will tell whether and how this increased accountability and transparency will shape consumer behavior, marketplace demand, and competitive business strategies.
---
Dr. Chris Rowell is a Postdoctoral Research and Teaching Fellow at the UBC Sauder School of Business, and received his Doctorate in Science, in the field of Technology Strategy and Venturing, from Aalto University in Helsinki. His research is in strategy and innovation, with a particular focus on how blockchain and other new technologies impact how firms organize, create and capture value, and compete.
Dr. Harish Krishnan is a professor in the operations and logistics division at UBC Sauder School of Business. He completed his PhD at the University of Michigan and his research interests include incentive distortions in supply chains, contracts, and supply chain coordination and supply chain management.