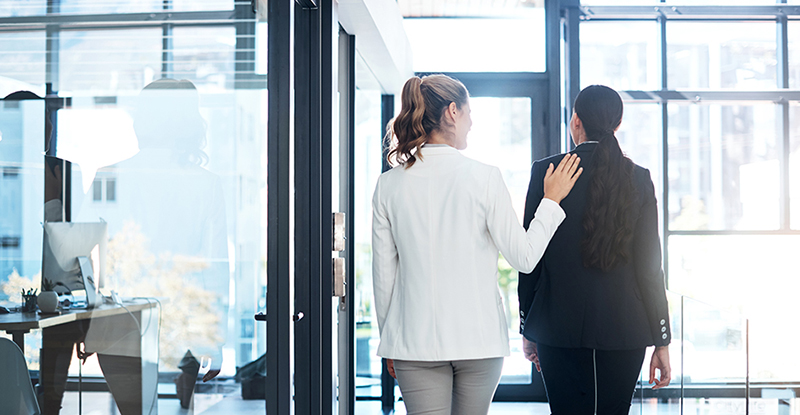 Photo credit: shapecharge/iStock/Getty Images
Happy and content employees are more motivated, committed, and productive relative to their stressed peers. Even though the connection between chronic stress and reduced performance is well understood, many workplaces operate with morale-sapping levels of stress. Confirming this state of affairs is a 2017 survey from Monster Canada that reported a quarter of workers quit their job due to stress and an additional 17% considered leaving.
While there are many reasons for workplace stress – culturally and individually – many of the causes can be captured under two key factors – workloads have been increasing to the point of overload, as have expectations to meet commitments in ever-shortening time periods.
Understand what is important
Stress occurs when an individual's personal and work priorities are in conflict. Managers looking to reduce employee stress need to understand the importance of employees being supported in both their personal and work priorities.
To facilitate a discussion around personal and work priorities, the following two conditions need to be met:
Employees understand what is expected of them
Managers understand what is important to their employee – at work and outside of work
A mutual understanding will allow a creative approach to structuring the employee's work arrangement to ensure they can work towards both personal and work goals.
Align process with natural rhythm
Individuals have their own natural rhythm and periods of peak productivity. Stress can result when workplace rhythms do not align with a person's natural rhythms. The traditional work hours do not automatically reflect an individual's period of peak energy levels and efficiency. Being required to work when they are less efficient leads employees to spend more time on tasks and ultimately leads to being behind. As people are being asked to do more and to do it faster, it is critical that they can be working on a task during the time they are most efficient.
Managers can help match an employee's rhythm by becoming more focused on outcomes as opposed to process. Set expectations and provide more freedom to the employee to find a way to meet the requirement within their natural rhythm.
Be open to new ways of doing the work
Consider new ways of doing the work from the perspective of improving both the end product and the satisfaction of your employee. Evaluate the activities your team performs and remove any activities that do not add value to the final product or deliverable. Removing non-value adding activities will allow for more time to be spent on the urgent and time sensitive tasks. The additional time spent on critical tasks should allow for deadlines to be met without working extended hours.
Finding new ways of doing the work – for example, through flexible work hours, job shares, or working from home – can help employees balance the competing priorities of life and work. When considering new ways of working it is important for managers to realize that productivity isn't solely a function of time spent in the office.
Changing the way work is done requires constant experimenting and demands creativity. Experimenting doesn't promise success, however. A manager needs to be able to accept setbacks and know when to pull the plug. Failure is unavoidable, accept it, but when you do fail – fail fast and move on.
Managers need to manage
A good manager effectively harnesses the skills of the team and focuses on creating the best possible environment for people to achieve success. Creating this environment goes a long way in reducing stress and burnout.
To accomplish this, managers need to resist the urge to get drawn into doing the work and remain focused on their employees. To assist managers in creating workplaces that prevent burnout, David Posen in his book Is Work Killing You? provides a list of activities to reduce workplace stress:
Watch for signs of stress in employees and help them pace themselves
Avoid long hours yourself
Plan better to avoid the last-minute rush
Delegate effectively
Advocate for your team to enable flexible work arrangements and acquire additional resources
Support people in stressful times
Gain a deeper understanding of the people that report to you and what is important to them
Solicit feedback from employees
Finding the best approach to reducing employee stress and preventing burnout is a challenge, however it pays off in happier and more productive employees. Consistent incremental moves to create a less stressful work environment is a beneficial goal and worth your time. Ultimately, it will reduce your stress and burnout as well.
---
Chris Wyman, CPA, CMA, is the Vice President, Learning and Development at Learning Strategies Group, a company that provides tailored training services and learning solutions.
Canadian Mental Health Week runs from May 4-10, 2020. Did you know that all CPABC members, candidates, and students, along with their immediate family members, may access free counselling assistance services through Morneau Shepell year-round? These services are paid by CPABC and are completely confidential.