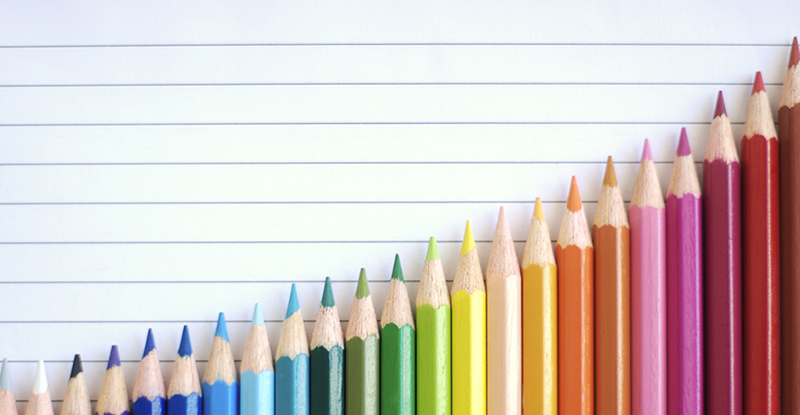 Photo credit: PeskyMonkey/iStock/Getty Images
These days, EY employee Amanda Pinheiro is studying hard to earn her Chartered Professional Accountant (CPA) designation and become a senior accountant. But three years ago, she was competing in the Paralympic Games in Rio de Janeiro, Brazil. And eight years before then, she fell off a ten-storey cliff while snowboarding in Whistler, resulting in a spinal cord injury that left her paralyzed from the waist down.
"The first few years [after the accident] it's really tough. It's like you're learning how to live all over again," recalls Amanda, staff accountant, assurance services at EY. Having now transitioned from the slopes of Whistler to the boardrooms of EY, Amanda is thriving in her "new" life. This is because after achieving Paralympian status, Amanda discovered a new professional passion for accounting. And in redefining herself, she's actually helping to redefine an entire workplace culture.
"Amanda is trailblazing for others," states Sam Whittaker, CPA, CA, EY partner, assurance market leader and the person who recruited Amanda. "She's not necessarily doing this for those in her exact position, but rather she's changing the mindset and culture in the office to just simply be more inclusive."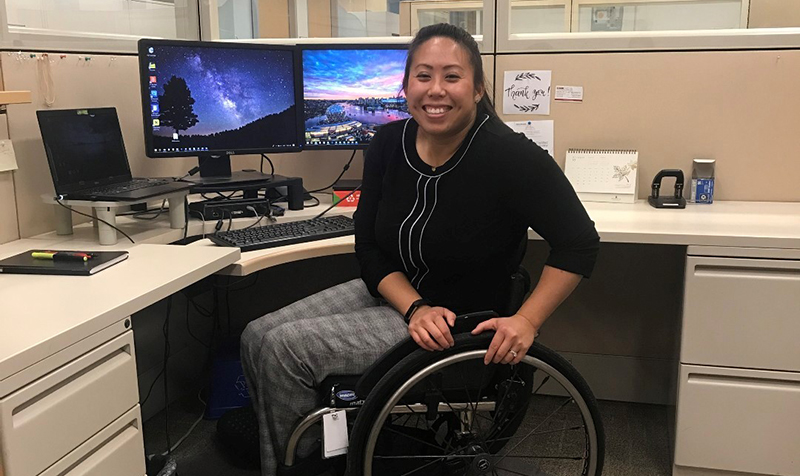 Amanda Pinheiro, staff accountant, assurance services at EY. Photo credit: EY
This September marks the sixth annual Disability Employment Month in BC, a time to celebrate the contributions of people with disabilities in the workforce and the communities, near and far, who support them. It's a well-established fact that hiring people with disabilities makes for good business, yet there are still many barriers to overcome.
In addition to visible disabilities, there are of course invisible disabilities - neurodiversity, visual impairments, mental health and some physical disabilities that aren't easily detected. Unless someone voluntarily self-identifies, it can be impossible to be aware of their disability.
There are many reasons why someone - given the choice - would opt to not disclose their disability. The negative stigmas are still strong and prevalent. And in the workplace, the fear of being perceived as less competent (and then passed over for promotions) or as being high maintenance if accommodations are requested, is enough to keep many silent.
And this is exactly why surveying and measuring the number of people with disabilities in the workplace is crucial.
Sam is a member of Presidents Group, a network of 25 business leaders representing a variety of sectors who are committed to improving employment opportunities for people with disabilities in BC. Since its inception in 2013, Presidents Group has championed for more accessible and inclusive workplaces and this year, all members have pledged to measure and report out publicly the number of employees, including senior leaders, who identify as having a disability. The numbers will be made available on Presidents Group's website by the midpoint of 2020.
It's hoped that by measuring the number of employees who self-identify as having a disability, workplaces can take a step forward in helping these individuals validate their whole selves and invite a new discourse that eventually normalizes disabilities in the workplace and beyond.
"Utopia is where we finally wouldn't have to worry about programs, when holistic inclusion is completely embedded in culture," reflects Sam. "Then you just hire the best person. Period."
"With Amanda, the thing I notice is what I don't see. I see her and her team interact just like everyone else. I see her talking with colleagues in the hallway just like everyone else. She works with clients, just like everyone else. People see her for the amazing person that she is, and there's no awkwardness or special treatment."
Disability Employment Month in BC is a reminder to those with disabilities that they matter. Following best practices, workplaces that already measure or are just starting to measure disabilities in their organization are striving to make it known to employees who self-identify as having a disability that they have the right to be seen and to contribute, just like everyone else.
---
Catherine Tse is an accessibility consultant for Presidents Group, a network of change-driven BC business leaders who are champions for more accessible, inclusive workplaces. The group represents businesses of all different sizes and sectors.