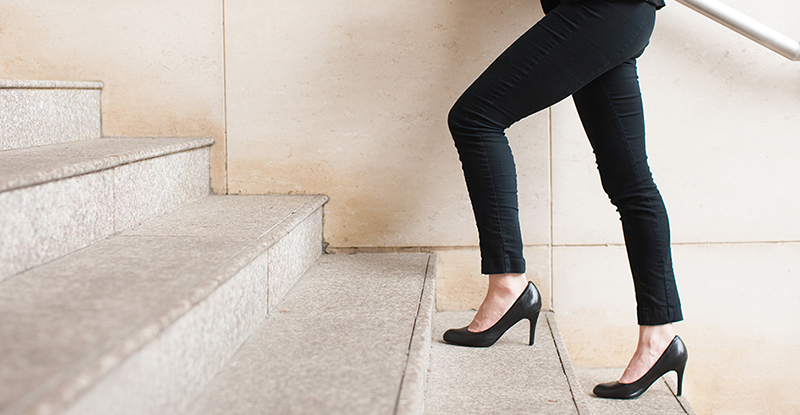 Photo credit: MangoStar_Studio/iStock/Getty Images
While there will never be a one-size-fits-all recipe for success, there are a few essential career lessons that many successful business people live by and are common indicators of success. So, whether you're just getting started on your career path or you've weathered a few seasons of experience, here are five important career lessons to help achieve your career goals.
1. Find a made-to-measure mentor
Oprah Winfrey's life-changing, question-answering, mentor was none other than Maya Angelou, and Bill Gates' mentor was Warren Buffet.
Time and time again, successful leaders have indicated there is undeniable value in finding and nurturing a mentor/mentee relationship. A lot can be gained from choosing a mentor whose career path you admire or aspire towards, and then developing your relationship by spending quality time with them and seeking out their perspective and advice.
Your mentor should be someone with whom you feel comfortable discussing career advice, employment opportunities, and work challenges. The relationship will likely strengthen over time and lead to a mutual sense of respect and commitment.
2. Rise above bad apples
Never let a toxic relationship with a bad boss derail your career path. Earlier in one of my colleague's career, he worked for a well-respected organization, where he enjoyed his job and working alongside his coworkers.
Things took a turn for the worse when my colleague began working with a new boss – an individual whose personality did not align well with his own.
My colleague's relationship with this new boss grew sour. As a young, impulsive, and inexperienced professional, my colleague let his boss get the best of him and eventually quit his job before locking down a new one.
In retrospect, my colleague admits that he might have been able to rise above the situation and build a different path for himself. He feels he could have continued to work hard at his job, which he really enjoyed doing, and perhaps have found a way to not let his boss interfere with his career goals. Incidentally, the new boss was terminated from the organization within a year.
Does this sentiment strike a familiar chord? Sadly, many employees experience the harsh realities of toxic bosses and co-workers, and negative company cultures or work environments on a daily basis.
A useful resource is the book, Rising Above a Toxic Workplace, which tells real-life stories from people who speak candidly about their workplace experiences and challenges, including what they've learned since, what they wish they had done, and how to build resilience.
3. Network, network, and network some more
Another important key to life-long career success is networking. You never know which of your connections may come in handy in the future. For example, one of your connections may end up helping you find a new job, or connecting you with a mentor or client. Reaching out to your network will ALWAYS prove to be more effective than cold-calling someone for whom you are a stranger to.
Play smart, think long-term, and network without expectations. The people you meet can lead to you shaking hands with business leaders and career champions who could open doors and fast track your career.
Related content:
4. Envision your career as a marathon, not a sprint
Be patient and relax. Nothing good results from rushing. Approach your professional life with a long-term perspective both when starting your career as well as along the way. Give yourself time to breathe, learn, and grow. If you rush your career, you will inevitably wear out too soon and start resenting what you previously enjoyed. Don't be afraid to slow down.
Success isn't a destination, it's a journey. Each step along the way deserves an appropriate amount of time and consideration before reaching for new heights.
5. Love what you do
Find something you love to do or at the very least enjoy doing. It will have a tremendous impact on your well-being and demeanor. If you enjoy what you are doing, you will not mind working the extra hours that might be needed to get ahead or to be really successful in your role.
Everyone spends a significant amount of time at work. Enjoying clocking in will help you progress through your career with a healthy mindset.
So while there's no absolute one-size-fits-all recipe, taking a moment to think about how you can incorporate these five essential career lessons into your life can go a long way in helping you achieve your career goals.
---
Simran Sawhney, CPA, is a senior search consultant with The Mason Group's Vancouver Division.
Originally published by The Mason Group.