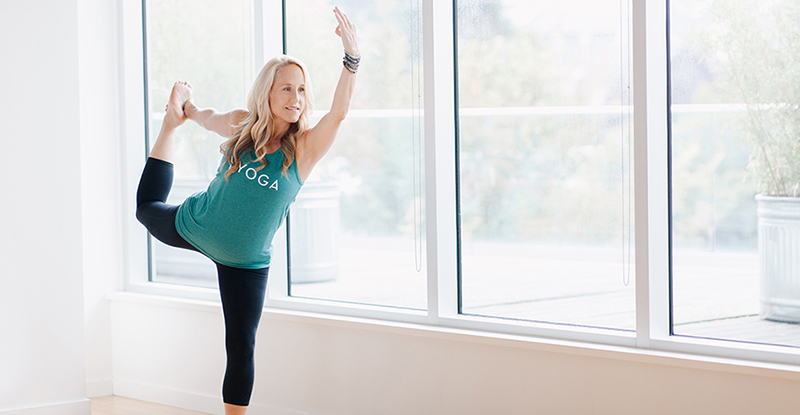 Photo credit: Bobo Zhao Photography
There are plenty of stereotypes and misnomers when it comes to describing Chartered Professional Accountants (CPAs). However, today's CPAs are working in diverse business fields and have some of the most vibrant roles in the workplace. They also bring an indispensable set of skills that help businesses see the bigger picture beyond just the numbers.
"Every person that I meet can't believe I am an accountant," says Carey Dillen, president of YYOGA. Dillen is spontaneous, high-energy and dynamic – and believe it or not, numbers aren't really her thing.
"Detailed calculations aren't actually the thing that gets me fired up in the morning. I can do it, but for me, it's a skill that allows me to make more impactful changes within an organization."
The value of a CPA
"Money and numbers can make people nervous. Part of my role is to extract meaning and empower my senior leaders with the information," explains Dillen.
She adds that numbers "tell a story," one that is integral to the growth and development of any business. "If you don't understand the numbers, you don't understand where to take the business."
As president of YYOGA – a community of 12 yoga studios within B.C. and Ontario – Dillen heads strategic development and operations for the entire company. She works closely with YYOGA's leadership team, who manage various areas of the business including marketing, teacher training and development, finance, technology, and operations.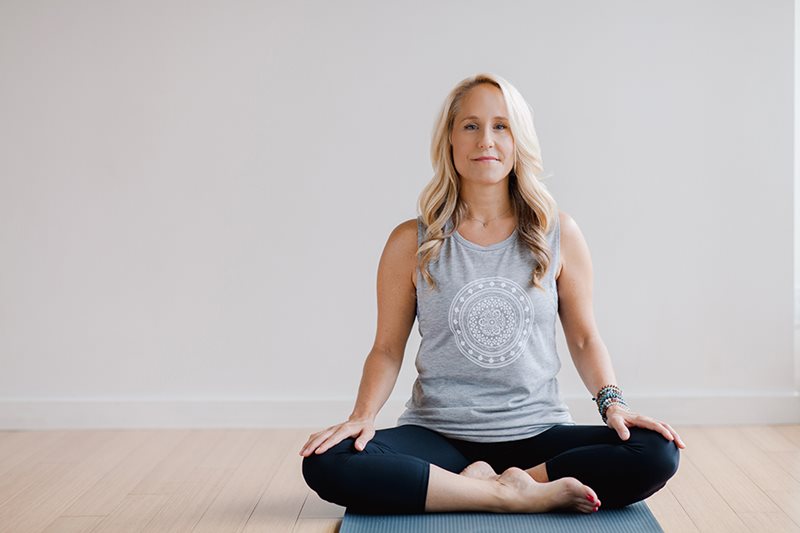 Bobo Zhao Photography
Dillen's coaching style is grounded in open, authentic leadership. She wants her team to be successful in their careers, to be connected to YYOGA's purpose of making yoga accessible for more Canadians and to take that inspiration to their teams as well.
She believes in taking risks and being open to any and all opportunities. Dillen names personal and professional growth as one of the most important commitments any leader can have. Continually growing and evolving is a habit she picked up while getting her Bachelor of Commerce from the University of Alberta, which later helped her become a CPA.
The calling
Dillen didn't always know she wanted to become a CPA; in fact, the entire idea came from a magazine.
"I literally just grabbed a Fortune 500 magazine and did a page flip through it and saw the top 100 CEOs, and a lot of them had this designation beside their name, and I was like, 'What's that?'"
At the time, Dillen was trying to decide on whether or not to attend law school. But ultimately she wasn't interested in going back to school. "I really wanted to get out there and use my education in the working world, in business," says Dillen.
In addition to being president of YYOGA, Dillen is also the chair of the board of directors at Sport BC and SBC Insurance. Her diverse experience has shown her how various businesses and companies function; the insight she's garnered from working with so many different businesses has given her the opportunity to work with people in all different aspects of the corporate structure.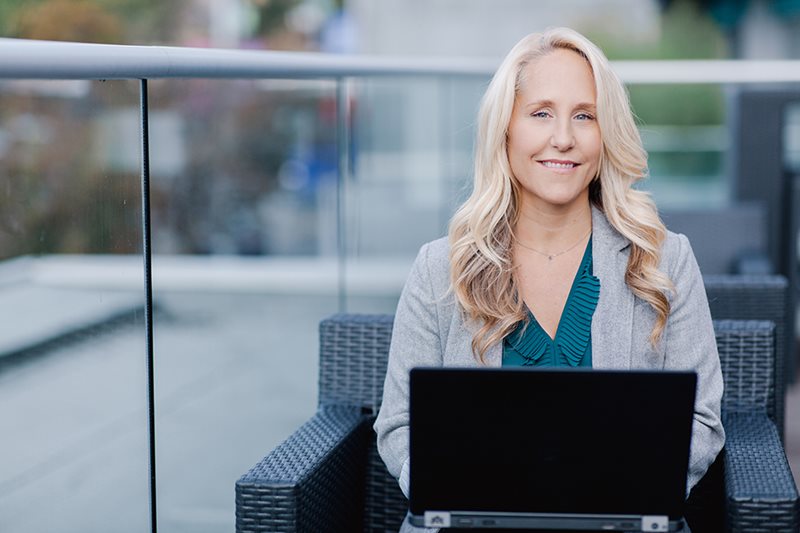 Bobo Zhao Photography
"One of the unique things about the CPA is it invites you to look at the inner workings of a variety of different companies, to understand and apply learnings in the day-to- day operations of a business."
Beyond the numbers
Dillen's philosophy is to balance an understanding of the numbers while working on and maintaining strong interpersonal relationships within the workplace. She strives to make people feel comfortable, with the ultimate goal of putting them at ease. Dillen says this is where she makes a difference in her workplace: by promoting collaboration and building relationships with people.
Dillen says her training gives her the confidence to make the big-picture strategic decisions and allows her to understand the numbers – an invaluable asset when working with any business. Ultimately, it's led her to an industry she's passionate about.
"When you get to be connected to making the world a better place and offering something that a guest can benefit from in mind, body, and soul, that's a pretty special thing to be a part of. I get to go into work every day and feel like I'm making a difference in peoples' lives."
---
Business in Vancouver (BIV) hosts a range of events and provides business news and commentary.