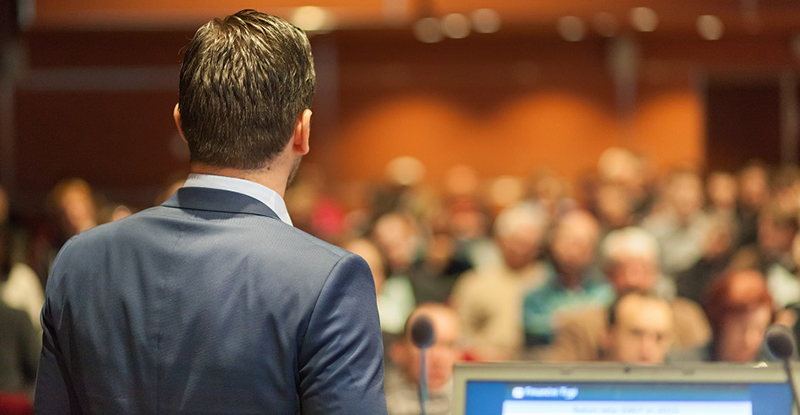 Photo credit: kasto80/Thinkstock
The CFO's Leadership Program will provide you with critical insights into leading practices in management and leadership, and you'll have the opportunity to apply tools and skills to your work context, share experiences with your peers and take away actionable goals. The next offering runs November 5-8. Register to save your spot.
More than ever, employees want a leader whom they can trust and whose values and character are evident in everything they say and do. In short, they want to be led by a person who is genuine, who is authentic.
Defining what that means is not easy, but there are some attributes that always stand out. The most authentic leaders demonstrate a passion for their work; they are driven, share their vision, and are connected to their values, while still being able to reveal their own weaknesses and fears. In short, they seem to have found a way to be true to themselves without compromising their values.
This fact is not lost on the people they lead. Employees tend to have a clear idea of what a leader stands for, not only their values and beliefs, but also who they are on a personal level. Authentic leaders let others know who they are, where they came from, and how this influences their decisions. These leaders share their life stories in a way that lets people understand their motivation and use it as a source of inspiration.
Howard Shultz, former CEO and founder of Starbucks, came from a very poor background and had a challenging upbringing. His story directly informs how he leads and, more specifically, how he honours his employees with a generous benefits package.
Of course, while each leader will have their own unique personal background, every leader also has a story. Authentic leaders use that story to set the stage for their leadership.
When coaching people in leadership positions, I often ask them a few key questions to establish whether they are truly authentic, including:
Do the people you lead know what you stand for?
What are your values?
Why are these values important to you?
Authentic leaders have the privilege to be really transformational leaders who can motivate other people to leave their mark. They don't do this by emulating the style of other leaders. Instead they have found a way to be more themselves, and they carry that off with more skill.
Are you that kind of leader?
---
Lesley-Ann Marriott, CEC, PCC, is a Professional Certified Coach. She has facilitated hundreds of corporate partnerships at the most senior levels of the world's largest food companies, such as Coca-Cola, Procter & Gamble, and Nestle. She is also Associate Faculty for the graduate level Certified Executive Coaching program at Royal Roads University.