CPA Life Cycle Supporting Volunteers
The volunteering life cycle involves planning the opportunity, finding the most suitable volunteer, providing orientation and training, managing the experience, recognizing the effort and then starting again with the next opportunity. A well-executed life cycle results in positive volunteer experiences which make future recruitment much easier.  
Visit the CCIV website or click the image below for more information on Standards of Practice for Volunteer Involvement.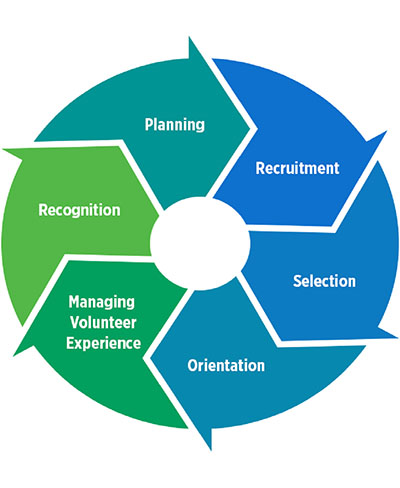 CPABC Volunteering Opportunity
Life Cycle Example