CPABC's Member Recognition Program Celebrates Excellence
We are delighted to present the 25 award and fellowship recipients of CPABC's 2019 Member Recognition Program. The FCPA designation and membership awards recognize excellence among BC's chartered professional accountants through their career accomplishments and/or their contributions to the profession and the community.
---

The CPABC Early Achievement Award celebrates members who distinguish themselves early in their CPA careers through professional achievement and volunteer service, with an emphasis on professional accomplishment.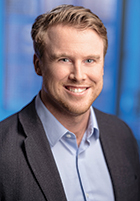 Doug Allan, CPA, CA
Doug plays a leadership role in business development strategy for Vancouver-based real estate development company Burrard Properties, where he is vice-president of finance and operations as well as a member of the board. Known for his focus and drive and his ability to set and achieve challenging goals, Doug works closely with ownership to craft its strategic planning process.
Doug assumed his current role in 2016 at the age of 30. In addition to overseeing Burrard's corporate finance and human resources departments, he is responsible for project-level real estate finance across the company's Canadian and US investments. Prior to joining Burrard Properties, Doug was a senior manager at EY, where he started his career. In 2015, his efforts to enhance EY's client service model with knowledge-based tools were recognized with the EY Canada Better Begins with You Award for exceptional client service. Two years later, he was named to EY Canada's Top Alumni Under 40.
Doug obtained his professional accounting designation in BC in 2011. He has contributed to the profession by supporting its academic program, developing case studies and exam questions at the provincial and national levels. In addition, through his engagements with municipal governments and businesses, he has raised the profession's visibility.
Doug's volunteerism includes serving as treasurer of North Vancouver's Polygon Gallery from 2013 to 2019. As part of the organization's $20-million new gallery development project, Doug sourced financing, implemented controls, modernized financial statements and reporting, and increased board engagement with financial matters.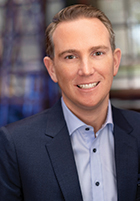 Alan Cosgrave, CPA, CGA
A partner within MNP LLP's Vancouver enterprise risk services team, Alan obtained his designation in 2012 while working in Bermuda, via his legacy body in Nova Scotia.
Alan helps financial institutions, owner-managed businesses, and government agencies identify business risks and implement cost-effective solutions to achieve their goals. He works closely with clients to develop a detailed understanding of their situations and tailor solutions to their needs. Alan is recognized by clients and peers alike for his depth of knowledge and people-focused leadership.
He has significantly expanded MNP's enterprise risk service offerings in different sectors, including private enterprise and financial services, resulting in considerable growth in both firm revenue and team size. Recognized as a subject-matter expert within financial services, Alan is also a course facilitator for financial institution boards across Canada through Cusource, a professional development organization.
Previously, he led the internal audit and advisory services team at PRA Group Canada, providing outsourced internal audit services for organizations ranging in asset size from $200 million to $5 billion.
A proud CPA, Alan promotes the profession to students as a member of MNP's campus recruitment team and provides guidance to CPA students as a CPA mentor.
In the community, Alan volunteers with Big Brothers Vancouver. He is also a member of 100 Men Who Care, a charity supporting community organizations, and a board member and treasurer for the Ireland-Canada Chamber of Commerce Vancouver.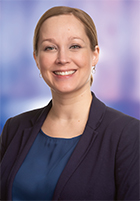 Myriah Foort, CPA, CA
As chief financial officer of Comox Valley Regional District, Myriah is known for leading innovative initiatives, driving best practices, and striving for continual improvement.
Myriah obtained her designation in BC in 2009. She started her accounting career in public practice with MNP, where she advanced to assurance manager. She then served with the City of Campbell River, where she advanced to CFO. Her accomplishments with the City included developing a 10-year financial stability and resiliency program that aligned the budget with the corporate strategic plan, and championing the use of business-case planning to support financial decisions. She then served as CFO of Strathcona Regional District, where she improved the budget and year-end processes and led the completion of the organization's first asset management plan.
Under Myriah's direction, the City of Campbell River received the Government Finance Officers Association's (GFOA) Distinguished Budget Presentation Award in 2016, 2017, and 2018, and the GFOA's Canadian Award for Excellence in Financial Reporting in 2017.
Active in the financial community, Myriah has served on the board of the BC branch of the GFOA (GFOABC), and she has shared her knowledge with the GFOABC and the Local Government Leadership Academy as a speaker at conferences and courses.
In the broader community, Myriah was the treasurer for the Campbell River Hospital Foundation and captain of MNP's Relay for Life team in support of the Canadian Cancer Society. In addition, she was the founding president of the Young Professionals of Campbell River.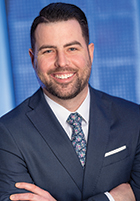 Christopher Lythgo, CPA, CMA
As vice-president of advisory services for Western Canada and the North at the Business Development Bank of Canada (BDC), Christopher provides clients with solutions to improve their strategic and financial management capabilities.
Christopher joined BDC's advisory services practice in 2010 and became its regional director in 2017. During those seven years, he provided more than 350 entrepreneurs with management consulting solutions and acquired a deep understanding of the small to mid-size enterprise sector of BC's economy. Appointed to his current role in 2019, he now oversees advisory services' marketplace operations and business development teams. Under his leadership, the practice has become one of the largest and fastest-growing management consulting firms in Western Canada.
Christopher obtained his designation in BC in 2010 and received his provincial legacy body's Strategic Excellence Award for academic achievement in that same year. He prioritizes supporting his profession by volunteering his insight as a seminar leader at CPABC conferences and as a mentor to CPA students. In addition, he participated in a CPABC media campaign in 2015 that raised awareness of the unified profession.
In his community, Christopher serves on the board of directors of the Greater Vancouver Board of Trade and is the secretary-treasurer of its Executive Committee. He also volunteers as a board director with the Downtown Vancouver Business Improvement Association.
In 2017, Christopher was named one of Business in Vancouver's Forty under 40.
---

The CPABC Distinguished Service Award honours members who have been actively involved as volunteers for many years, recognizing them for their dedication, commitment, and outstanding contributions to the CPA profession and/or for their unstinting support to one or more not-for-profit or charitable organizations.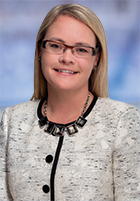 Anna Moreton, CPA, CA
An audit partner with Baker Tilly WM LLP in Vancouver since 2014, Anna is respected for her integrity, diplomacy, and willingness to share knowledge. In addition to mentoring young CPAs in the firm and supporting them through leadership training, she shares her expertise with her peers through her volunteerism.
Before joining Baker Tilly, Anna worked with Crowe MacKay LLP, where she progressed from staff accountant to senior manager and then partner.
Anna has dedicated her time and skills to improving Canada's accounting and auditing standards by volunteering hundreds of hours each year to achieve this goal. As a member of the Auditing and Assurance Standards Board (AASB) Joint Policy Statement Task Force from 2009 to 2015, she represented the perspectives of small and medium-sized practitioners (SMPs) and contributed to the successful revision of the AASB's joint policy statement.
From 2013 to 2019, Anna also represented SMPs at the AASB in setting standards for review engagements, compilations, and auditor reporting. Her efforts and insights helped advance the accounting profession while contributing to the public interest.
Anna has also served as an active volunteer within, and contributor to, the CPA profession for 15 years. She has shared her knowledge of accounting and financial reporting issues with other CPAs as a member of CPABC's Public Company Technical Forum since 2005 and as a member of the Mining Sector Forum since 2008.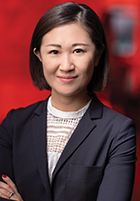 Han Shu, CPA, CA
Han is the director of finance at GroupHEALTH Benefit Solutions, an employee benefits provider located in Surrey. She previously worked as a senior accountant with Lee & Sharpe CPAs and as a senior manager with Deloitte LLP.
Known for promoting team spirit, Han renders enthusiastic and dedicated service to the profession. Her volunteerism includes serving as a member of the CPABC Young Professionals Forum (and its legacy equivalent) since 2011.
An inaugural member of CPABC's Burnaby/New Westminster Chapter since 2015, Han helped unify three legacy chapters into one. She is known for inspiring others to give back to the profession and promoting initiatives that support future accountants. During Han's tenure as chair (2017-2019), the chapter earned a financial surplus that was subsequently donated to the CPA Education Foundation and local post-secondary institutions. Han also led the creation of an award at Douglas College to recognize bachelor of business administration students in the institution's Data Analytics in Accounting Concentration program.
A CPA ambassador since 2019, Han shares her career story to promote the profession and describes the opportunities provided by the CPA designation to inspire future CPAs.
A passionate volunteer in the greater community as well, she is treasurer of the Queen's Park Healthcare Foundation in New Westminster, which raises funds for physical rehabilitation services. Han oversees the foundation's financial reporting and risk management, and has led the board in strengthening its risk management strategies and improving financial policies.
---

The title of fellow formally recognizes members who have earned distinction and brought honour to the profession by meeting at least two of the following criteria: exceptional service to the profession, extraordinary career achievements, and exemplary contributions to the community.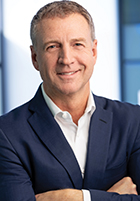 John Bunting, FCPA, FCA
John is a senior partner in PwC's BC region practice. He has over 30 years of experience advising clients in varied industries, including mining, forestry, retail, consumer products, manufacturing, and services, and is highly respected by clients and colleagues for his ability to build exceptional relationships and provide high-quality, business-focused advice.
John obtained his designation in 1993 in BC and became a partner with PwC in 2005.
During his career, John has held leadership roles in a range of practice areas, including human capital, learning and development, and staff engagement. While serving as regional leader of PwC's International Financial Reporting Standards (2008-2011), he led a team that provided clients and staff with guidance during the firm's transition to the standards. Later, as PwC's private company services sector leader for BC (2011-2014), John directed a business development strategy that increased the sector's client roster, as well as the scale and scope of services. He currently leads the real estate practice for PwC's BC region.
John has also made important contributions to the accounting profession. He served on his provincial legacy body's BC Check-Up Advisory Committee and Professional Conduct and Enquiry Committee, and helped the latter achieve its objective of maintaining professional standards.
Passionate about giving back to his community, John has volunteered with numerous organizations, including Fraser Academy, Safehaven, ProAction Cops & Kids, and the Nature Conservancy of Canada. Currently, John volunteers with Arts Umbrella, a not-for-profit art school, as an active and enthusiastic member of the board and the Finance and Risk Committee. In addition, he chairs Arts Umbrella's Building Committee, which is overseeing the renovation of the school's new location on Granville Island in Vancouver.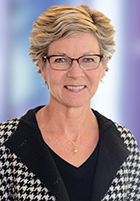 Jane Butterfield, FCPA, FCA
A senior governance consultant with WATSON Inc. in Vancouver, Jane is respected by clients and colleagues for her technical knowledge and her ability to develop solutions that improve performance. Clients appreciate her ability to resolve difficult issues with a human touch, and peers and diverse organizations regularly seek her perspective on business structures, finance, and governance.
In addition to leading board and director evaluation services, Jane spearheads governance design projects. For example, she recently led a project to renew the governance framework for a Vancouver-based, federally owned entity, which resulted in a new locally based and more strategic board.
Jane joined PwC in 1984 and obtained her designation in BC in 1987. She became a partner with PwC in 1999 and led the BC region's risk and controls practice before leaving the firm to work as a self-employed consultant. Between 2015 and 2016, she was the chief financial officer of the BC Immigrant Investment Fund.
Within the accounting profession, Jane volunteered her leadership to the local chapter of the Institute of Internal Auditors, including as chapter president. She recruited many IAA leaders to the organization and helped raise awareness of the internal auditing profession in the BC business community. In addition, as a member of her provincial legacy body's Board of Examiners, she supported the education of future accountants.
Jane has lent her expertise to Douglas College as a board governor and as chair of its Audit and Finance Committee; in the latter role, she oversaw the implementation of a comprehensive enterprise risk management system. Jane also volunteered for many years with the BC and Yukon Division of the Canadian Cancer Society, serving as a board director and on the Finance Committee.
 

Stanley Chang, FCPA, FCGA
Stanley is director of deposit insurance with the BC Financial Services Authority (BCFSA) in Vancouver and the chief financial officer of the Credit Union Deposit Insurance Corporation, administered by BCFSA. He is highly regarded as a role model for his collaborative leadership style and the generosity with which he shares his extensive financial knowledge.
At BCFSA, Stanley helms the development, implementation, and administration of deposit insurance guarantee programs for BC's credit unions, ensuring there are appropriate plans to pay out depositors and resolve insolvent credit unions. He previously served as a controller and financial systems manager with Western Pacific Trust Company.
Stanley obtained his designation in BC in 1997. For over 20 years, he has rendered outstanding service to the profession by volunteering at the chapter, provincial, and national levels, including serving with his provincial legacy body from 1999 to 2015 as a chapter chair and board director. His contributions were recognized with the J.M. Macbeth Award of Merit for outstanding service in 2003 and the Harold Clarke Award for Service in 2010.
Stanley was an inaugural CPABC board member from 2016 to 2019, and his high ethical standards contributed to the successful unification of the accounting profession. Committed to protecting the public interest, he also served on the CPABC Audit Committee from 2015 to 2019. Today, he continues to promote the profession to young people and mentor new CPAs in their career development. In addition, Stanley works to increase financial knowledge in the greater community as a financial literacy volunteer with CPA Canada, a role he has held since 2015.
Also a dedicated volunteer outside of the profession, Stanley shares his CPA skill set with Surrey Libraries and other not-for-profit organizations.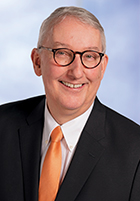 Mark Dickie, FCPA, FCA
Mark has been a respected colleague, mentor, and expert on professional standards and complex accounting and audit issues for almost 45 years. As a professional standards leader at Crowe MacKay LLP, he provides guidance to the firm's nine offices.
Mark obtained his designation in Nova Scotia in 1977. Before joining Crowe Mackay in 2003, he worked with KPMG, holding positions in four offices. He became a partner with KPMG's national office in 1989. Mark was instrumental in establishing and growing KPMG's First Nations practice and helped develop its reporting and training standards. He also served on his provincial legacy body's First Nations Task Force, and was a driving force behind the creation of the Aboriginal Financial Officers Association of BC.
A passionate contributor to the accounting profession for more than four decades, Mark volunteered on numerous committees with his provincial legacy body, including those focused on professional conduct, bylaws, and technical standards. He was also a council member and chair of the Audit Committee. In addition, Mark served on parallel national and provincial committees tasked with reviewing generally accepted accounting principles—work that led to today's accounting standards for private enterprises. He currently volunteers on CPABC's Investigation Committee.
Mark's community volunteerism began in the 1970s, when he served as a board member for a group home in Halifax and for the Downtown Dartmouth Corporation. In the 1980s, he helped found a women's shelter and served as treasurer of a not-for-profit daycare. Mark also volunteered with Kiwanis International for 29 years, including as its lieutenant governor. Since relocating to BC, he has continued to give back, including by raising funds for the Spirit of the North Healthcare Foundation.
 

Bob Gautama, FCPA, FCMA
A strategic advisor who leads the implementation of innovative best practices, Bob is responsible for financial performance, strategy planning, and the oversight of all business functions in his portfolio as vice-president of pre-professional education for the CPA Western School of Business (CPAWSB). His accomplishments include spearheading the organization's attainment of Lean recognition, which is achieved by only 5% of the organizations that initiate this process.
Before joining CPAWSB, Bob served as director of programs with his national legacy body, driving the creation of new education delivery methods that increased accessibility. He obtained his designation in BC in 2006.
A key contributor to the profession's educational programs and infrastructure, Bob played a lead role during the unification process. In addition to providing guidance to the initial CPA Canada National Education Oversight Committee, he led the transition to a common pre-professional education program for Western Canada, collaborating with post-secondary institutions (PSIs) to ensure that their needs were met. Bob also facilitated collaboration between CPABC and the deans at BC's PSIs to develop the CPA preparatory courses and gain the academic community's support for these courses. In addition, he championed national consistency and harmonious policies and practices across the CPA regions during the development of the profession's education programs.
Bob has also lent his expertise to many PSIs by serving at the board level and by providing guidance to students through mentorship and individual support.
In the community, Bob has provided financial oversight and strategic planning expertise to the Vancouver Society of Children's Centres, a not-for-profit daycare operator, and volunteered his time on both not-for-profit and public sector boards.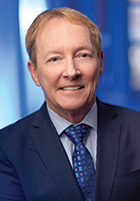 William Hallett, FCPA, FCA
Respected for his forward-thinking and innovative leadership, Bill served as vice-president of finance and operations for Vancouver Foundation from 2012 until his retirement on January 31, 2020. In 2016, Business in Vancouver recognized his work with the foundation, presenting him with the BC CFO Award in the not-for-profit category.
During Bill's tenure, the Vancouver Foundation nearly doubled in its size and capacity to support other charities. Among other accomplishments, he revised the foundation's risk management plan, revamped its privacy policy to reflect legislative changes, established an operating fund reserve, and modernized its IT infrastructure.
Bill obtained his designation in Ontario in 1980. He actively promotes the accounting profession and has participated in profiles and videos for CPABC and CPA Canada.
Past professional roles include serving as chief financial officer for the Greater Vancouver Board of Trade and as senior vice-president and chief operating officer of Sport BC, where he developed the organizational and financial structure for KidSport Canada, a national not-for-profit organization that provides financial support to enable more children to play sports.
Bill also gives to the sports community as an enthusiastic volunteer. He served as president of Triathlon Canada from 1996 to 2005, helping the organization attain official recognition with Sport Canada, thus securing financial support from the federal government. In recognition of his contributions, Bill received the June Callwood Outstanding Achievement Award for Voluntarism from the Government of Ontario in 2000 and was inducted into the Triathlon Canada Hall of Fame in 2003.
Notably, through his years of service with the Canadian Olympic Committee (12 as a director and 10 as chair of the Audit Committee), Bill ensured that the necessary financing was in place to fund the 2006, 2008, 2010, and 2012 Canadian Olympic teams.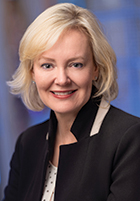 Karin Kirkpatrick, FCPA, FCMA
As chief executive officer of Family Services of Greater Vancouver (FSGV), Karin is highly respected for her expertise in strategic planning, financial management, and governance.
Since joining FSGV in 2017, Karin has set benchmarks for financial performance and improved financial metrics and reporting. She also developed a three-year financial sustainability strategic plan and launched an annual event to connect FSGV with new donors. Her decision to increase investment in the charity's social enterprise resulted in a 40% growth in sales between 2017 and 2019.
Before joining FSGV, Karin was an adjunct professor at the UBC Sauder School of Business (2004-2017). While serving as assistant dean from 2002 to 2008, she led the school's rebranding and oversaw an expansion of student services. Karin later served as CEO of the Real Estate Foundation of BC (2008-2011) and as CEO and registrar of the Private Career Training Institutions Agency of BC (2011-2014).
In recognition of her accomplishments, Karin was named one of Canada's Top 100 Most Powerful Women by Women's Executive Network in 2019. She was appointed to the Provincial Court of BC's Judicial Council in 2011, received the Queen Elizabeth II Diamond Jubilee Medal in 2012, and was included in the Canadian Board Diversity Council's annual Diversity 50 list in 2014.
Karin obtained her designation in BC in 2010. Throughout her career, she has contributed to the growth of the profession by providing accounting students with work experience and networking opportunities.
Within the community, Karin is a board member with the Greater Vancouver Board of Trade and Family Service Canada. She also mentors women in the Royal Canadian Air Force to help them develop leadership skills in non-traditional roles.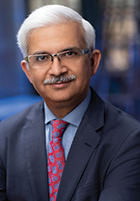 Sukesh Kumar, FCPA, FCA, FCGA
A subject-matter expert in Canada-India trade and investment, Sukesh is widely respected for his ability to build relationships in both the business sector and the broader community. He joined KPMG in 1995, progressing from staff accountant to his current role as partner, and obtained his designations in 1997 (CGA) and 1998 (CA) in BC.
Sukesh helps Canadian companies develop strategies to expand into India and actively engages governments, businesses, and community leaders to facilitate trade, investment opportunities, and business expansion between the two countries. In addition to being the national leader for KPMG in Canada's India Practice, he also serves on the board of the Canada-India Business Council.
He is also a member of the national leadership team for KPMG Enterprise, a network of advisors dedicated to helping private companies and entrepreneurs, and he has been a driving force behind the practice's vision and strategy. His key accomplishments include helping to develop the "360 Experience" approach, which enables the practice to bring more value to its clients.
A longtime mentor, Sukesh has helped young CPAs at KPMG develop their skills. He has also supported immigrants seeking to establish accounting careers in Canada. Other contributions to the accounting profession include co-chairing Industry Forum sessions for CPABC and promoting the designation at information sessions for the BC chapter of the Institute of Chartered Accountants of India.
Sukesh strongly believes in giving back to the community and has supported many organizations, including BC Children's Hospital Foundation, Indian Summer Festival (a multi-arts festival), S.U.C.C.E.S.S. (a social services agency), and TiE Vancouver (a not-for-profit organization that fosters entrepreneurship).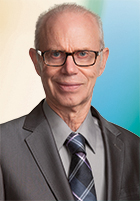 Doug Lang, FCPA, FCGA
Doug serves on the board of directors of Coastal Community Credit Union (CCCU), the largest credit union based on Vancouver Island.
Before joining CCCU, he served with the City of Campbell River. As he advanced from treasurer to corporate services director and chief financial officer with the City from 1991 to 2005, Doug built a reputation for responsible stewardship and the prudent investment of public assets. During this time, he also improved the information provided to stakeholders.
Alongside his duties managing the City's finance department, Doug was tasked with managing four other departments—a testament to his leadership and financial abilities. The City received the Canadian Award for Financial Reporting from the Government Finance Officers Association in 2003 and 2004, reflecting the high quality of Doug's work.
A respected leader and a mentor to staff and young accounting professionals, his commitment to his work and community has inspired others to achieve their personal best.
Doug obtained his designation in BC in 1975. In addition to serving the profession as a member of his provincial legacy body's board, he was an inaugural member of the CPABC Board of Directors from 2015 to 2018 and served as board treasurer from 2016 to 2017. Doug also applied his management and governance expertise during the unification of the profession to help harmonize governance processes and guidelines.
In his community, Doug has provided leadership on credit union boards for more than 30 years, volunteering his skills to guide these entities through mergers and improve their governance processes. He is a past treasurer of the Vancouver Island chapter of the Municipal Officers Association (now the LGMA) and has served as a director of the Campbell River Community Foundation since 2013.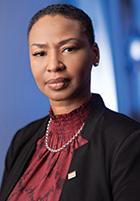 Simone Leonard, FCPA, FCGA
Simone is CPABC's vice-president of education and professional development. Passionate about the educational needs of CPABC members and students, she has represented the accounting profession to governments, professional bodies, and post-secondary institutions throughout her career, building strong, productive relationships with these stakeholders.
Before joining CPABC, Simone worked with Canadian Securities Registration Systems and with her provincial legacy accounting body. Between 2006 and 2015, she was manager of international student development for her legacy body and served as its manager and director of education. From 2008 to 2016, Simone was also a member of the Conference Board of Canada Leaders' Roundtable on Immigration. She obtained her designation in BC in 2005.
A sought-after advisor in the area of education, Simone has lent her expertise to numerous national initiatives, including the CPA National Competency Map Working Group and National Professional Education Working Group. During the unification of the accounting profession, she contributed to the development of the CPA Professional Education Program, ensuring it would support the success of students from all legacy backgrounds. Currently chair of the Professional Learning and Development Committee, she helps ensure CPA Canada's professional development program meets members' learning needs.
Simone's expertise is also widely sought outside of the profession. She has served as an advisory committee member with several post-secondary institutions, including BCIT and UBC-Okanagan, working to ensure that their accounting-related programs align with CPA designation requirements and to strengthen CPABC's reputation as a valued education partner. In addition, she was a mentor with the SFU Beedie School of Business for several years and received the SFU Mentor of the Year Award in 2014.
Also active in her community, Simone has volunteered with the Royal City Musical Theatre Society.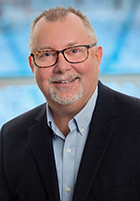 Paul Murray, FCPA, FCGA
Paul is the principal consultant at Brentwood Advisory Group. He previously worked with various municipal governments, including as director of financial services and chief financial officer for the District of Central Saanich, and as chief administrative officer for the District of Saanich.
His leadership roles also include acting as interim executive director and president of the Government Finance Officers Association of British Columbia (GFOABC) and as a board member with the Local Government Management Association (LGMA) since 2011, most recently serving as president. In addition, Paul recently volunteered with a delegation of the Federation of Canadian Municipalities to develop an educational program in Jordan that helps local governments deliver municipal services more effectively.
Paul obtained his designation in BC in 1988. He is known as a role model and innovator who applies his expertise to help organizations improve their financial health. For example, under his leadership, the District of Central Saanich produced a long-term financial plan and a 50-year sustainable asset management plan. Paul's exemplary work helped the District earn the GFOA Distinguished Budget Presentation Award and the Canadian Award for Financial Reporting numerous times.
For his career contributions and long-standing service, Paul received the GFOABC Life Member Award in 2015 and the LGMA Life Member Award in 2017.
A respected educator, Paul helped establish GFOABC's Finance Boot Camp, which educates new financial officers, and serves as a mentor of young finance professionals. In addition, he is a faculty member of the Municipal Administration Training Institute with Capilano University.
He also gives back to the community as a marine search and rescue volunteer.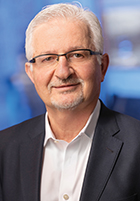 George Paleologou, FCPA, FCA
George is the co-founder, president, and chief executive officer of Premium Brands Holdings Corporation (PB), a specialty food company. He is passionate about improving the traditional food industry through a focus on quality and product innovation, transparency with consumers, and adherence to sustainable business practices.
George obtained his designation in BC in 1985 and became a corporate controller with a PB predecessor company two years later. Shortly thereafter, he took on the role of CFO. George became president of PB in 2001 and CEO in 2008.
Under his leadership, PB has transformed from a regional commodity pork processor into one of the largest and most successful specialty food companies in North America. Central to this transformation have been acquisition and growth strategies catering to consumer trends and building risk diversification into PB's business. The company's revenue grew from $150 million in 2001 to almost $4 billion in 2019, and the number of employees has multiplied from 900 to more than 9,000.
Outside of PB, George has served since 2008 as a board member of Food Processors of Canada, a national organization representing Canadian food companies. He currently serves as its co-chair.
George is deeply involved in his community as well, supporting a myriad of organizations including the Hockey Canada Foundation, Peace Arch Hospital Foundation, KidSport, and the Langley School District's Food for Thought campaign. An avid soccer fan, he has supported the growth of the sport through his service with Coastal FC as a board director, Financial Oversight Committee chair, and coach. In addition, he played an integral role in the building of Coastal FC's state-of-the-art indoor soccer facility—one of only two such facilities in BC.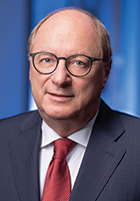 David Pohl, FCPA, FCMA
David is president of Naturally Good Enterprises Ltd., a natural food distribution company that he founded in 2015 after retiring from a distinguished career with the Royal Bank of Canada (RBC).
Recognized for his outstanding client service, David fostered business relationships and opportunities between Canada and Asia for almost three decades. He joined RBC in 1968 and obtained his designation in BC in 1976. After working as general manager of RBC in South Korea in the early 1990s, he subsequently headed Asian banking at RBC's Vancouver office and served as RBC's vice-president of commercial markets in Richmond. Alongside his many engagements, David made it a priority to mentor numerous team members and accounting professionals.
David has also extended his leadership to the Hong Kong-Canada Business Association (HKCBA). A member since 1996 and national chair from 2008 to 2010, he continues to support HKCBA's mission to help corporations and individuals conduct business between the two countries. Currently, he serves as both president of the Vancouver chapter of HKCBA and a national board director.
In the community, David is a dedicated volunteer who makes enduring contributions. He served on RBC's After School Grants Project, which supports organizations helping at-risk children, and was a board member of the Richmond Chamber of Commerce from 2008 to 2010. David has volunteered with Pacific Parklands Foundation since 2003; as the current president, he has brought financial sustainability to the foundation and enabled more children to access environmental stewardship programs.
David's remarkable community volunteerism was recognized with the Governor General's Sovereign's Medal for Volunteers in 2015.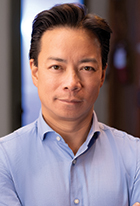 Ken Sim, FCPA, FCA
Ken is the chairperson of Nurse Next Door, a company he co-founded in 2001 that supports happier aging by providing care to elderly people in their own homes. Since 2001, the company has grown from a startup with seven team members to an employer of more than 8,000 team members in 200-plus locations across North America and Australia. Widely respected for his leadership, Ken embodies the company's values, which include being passionate about making a difference.
Ken has contributed greatly to Nurse Next Door's success and reputation. In 2014, it was ranked among the top 50 franchise opportunities in North America across all industries by Entrepreneur Magazine, and in 2018 it received Canada's Most Admired Corporate Cultures award. On an individual level, Ken is a two-time recipient of the EY Entrepreneur of the Year Award (Pacific Region), winning in both the emerging entrepreneur category (2006) and the healthcare services category (2016).
Ken has served as co-founder and director of bagel chain Rosemary Rocksalt since 2012, and in 2018, he ran as a candidate in Vancouver's mayoral election, ultimately finishing second.
Ken obtained his designation in BC in 1996. A longtime speaker at post-secondary institutions and conferences across North America, he raises the profession's profile by sharing how the CPA designation has equipped him with the skills needed to succeed as an entrepreneur. Ken is also a dedicated mentor—over the past 20 years, he has mentored more than 100 individuals from diverse backgrounds.
An active volunteer in the community as well, Ken currently serves on the St. Paul's Foundation Board and supports health and harm reduction initiatives in Vancouver's Downtown Eastside.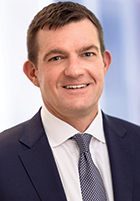 Kevin Smith, FCPA, FCA
Kevin has served as executive vice-president and chief financial officer of the real estate development firm Intracorp since 2012. In addition to providing overall strategic and operational leadership, he leads Intracorp's operations in Ontario and its finance and IT operations across North America.
Kevin's accomplishments at Intracorp include streamlining its finance, accounting, and IT teams, overseeing its growth from eight real estate development projects to more than 40, and leading over $2 billion of equity and debt project financings. He embraces innovative technology, as seen in his implementation of new enterprise resource planning and corporate performance management software to ensure accurate reporting and better decision-making.
Kevin began his career at Deloitte & Touche. He obtained his designation in BC in 1998 and joined Intrawest Corporation the following year. In 2007, he became CFO of Intrawest Resort Operations, where he led a team of more than 80 people and a division with $900 million in annual revenue. As executive vice-president, CFO, and corporate secretary of Whistler Blackcomb Holdings (2010-2012), Kevin spearheaded the company's initial public offering and its transition from a private to public company.
Kevin actively contributes to the accounting profession by mentoring accounting professionals at Intracorp. He previously served on his provincial legacy body's Convocation Committee.
In his community, Kevin provides strategic and operational leadership. From 2016 to 2019, he was a member of UBC's Board of Governors where he served as chair of UBC's Audit Committee, advising the board and president in advancing UBC's strategic plan. Kevin has also volunteered as a board director and treasurer with Hollyburn Country Club and Highlands Little League.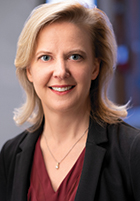 Sherry Tryssenaar, FCPA, FCMA
Sherry is a corporate director valued by clients and colleagues alike for her governance and leadership expertise and for her ability to bring independent positions forward for board evaluation. She currently serves on the board of directors for Unit Electrical Engineering Ltd, an electrical equipment manufacturer, and chairs the company's Audit Committee.
From 2009 to 2018, Sherry served as chief financial officer for Swiss Water Decaffeinated Coffee Inc. In this capacity, she refocused and diversified the company's strategic direction and helped it transition from an income trust to a publicly traded corporation. In 2011, Business in Vancouver recognized her achievements with a BC CFO Award in the small public company category. She obtained her designation in BC in 2008.
From 2017 to 2019, Sherry lent her expertise to Pure Multi-Family REIT, a real estate investment trust. As corporate director, Audit Committee chair, and Special Committee member, she played a leadership role in overseeing the sale of the trust. Her independent analysis and guidance on governance matters were key to this initiative's success.
Sherry has long supported her profession, raising its visibility by participating in advertising campaigns and speaking engagements for CPABC. She also mentors young CPAs.
In addition, Sherry contributes her skills to organizations that support women, volunteering with Women in Capital Markets (a network of women in the financial sector) and Dress for Success Vancouver Society; for the latter, she introduced a formal governance framework and mentored the first executive director. From 2008 to 2016, she served with YWCA Metro Vancouver, including as board chair, providing guidance on risk management, capital infrastructure, and financial investments.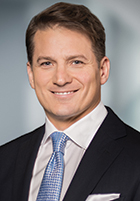 Michael Waters, FCPA, FCA
Michael is the chief executive officer and a trustee of Minto Apartment REIT, an Ottawa-based, TSX-listed real estate investment trust, and the CEO of the Minto Group, a privately held, fully integrated homebuilding and property management company. Respected for his business acumen and financial skill set, he has applied his expertise to chart Minto's growth since 2007.
Under Michael's direction, Minto has expanded from its Ottawa, Toronto, and Florida legacy markets into North American markets in London, Montreal, South Carolina, and beyond. The growth in Minto's US markets has been spurred in large part by a strategic partnership, to which Michael has contributed, to launch Latitude Margaritaville, a new active adult-lifestyle brand of communities.
Michael's other key accomplishments include leading the initial public offering of Minto Apartment REIT on the Toronto Stock Exchange in 2018. Since going public, the company's market capitalization has grown by over 250%.
Before joining Minto, Michael worked with KPMG and PwC and held a variety of leadership positions at Intrawest Corporation. He obtained his designation in BC in 1995 and credits this strong financial foundation for providing him with the versatility and leadership and forward-thinking skills that have served as the bedrock of his career. Passionate about sharing his knowledge with the next generation of accounting professionals, he supports an internship and CPA training program at Minto.
Michael also gives back to his community. He has served on the boards of Algonquin College of Applied Arts and Technology, Carleton University's Sprott School of Business, and the Real Estate Property Association of Canada, offering his expertise in reporting, risk management, and investment strategy and policy.
---

The Lifetime Achievement Award recognizes the exceptional dedication and commitment and the extraordinary contribution of those members who have received their Fellowship and continue to make significant achievements in a broad range of areas.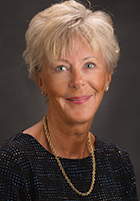 Barbara (Barb) Carle-Thiesson, FCPA, FCA
Barb is a highly respected leader and role model, known for providing strong, informed, and constructive guidance.
Currently a business advisor based in Lantzville, Barb began her career as a public practitioner in Grande Prairie, Alberta, in 1983. She later moved to Nanaimo, serving as a partner with local firm Tyce Carle-Thiesson Chartered Accountants. From 2012 until her retirement in 2018, Barb was a partner with MNP LLP in Nanaimo. She was elected to Fellowship in BC in 2000 and in Alberta in 2001. She is also a holder of the Director (ICD.D) designation from the Institute of Corporate Directors.
Barb provided exceptional service to the accounting profession at the provincial and national levels for over 30 years. She served on the councils of her provincial legacy bodies in Alberta (1985-1990) and in BC (1997-2005), including as chair, while also lending her expertise to BC's Members in Public Practice, Audit, Standards Review, and Taxation committees. As a board director with her national legacy body (2012-2015), she contributed to the high quality of the profession's education programs. Barb also provided passionate representation on behalf of small firm practitioners as a board member of the Accounting Standards Oversight Council.
A champion of unification, Barb shared her time and knowledge as an inaugural CPA Canada board member from 2013 to 2016. Known for delivering strategic and equitable results, she made key contributions to the timelines, strategies, and communications around unification. She is currently supporting the implementation of the profession's standards as a member of CPABC's Disciplinary Committee.
Barb has volunteered her skills to numerous community organizations, including as a board governor with Vancouver Island University and treasurer with the Nanaimo and District Hospital Foundation. She is a board member and chair of the Finance and Audit Committee for Community Living BC and a board member and chair of the Audit and Risk Management Committee for the BC Housing Management Commission.
In 2012, Barb received the Queen Elizabeth II Diamond Jubilee Medal for her outstanding service to her profession and community.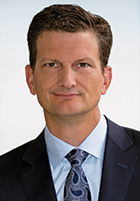 William (Bill) Thomas, FCPA, FCA
Bill is the global chair and chief executive officer of KPMG International. He has served in senior positions with the firm since 2008 and was appointed to his latest role in 2017. With his strategic, forward-focused leadership, Bill has made extraordinary contributions to the firm at the provincial, national, regional, and global levels.
Bill is known for his exceptional ability to gather consensus. As the CEO and a senior partner of KPMG Canada in Toronto (2009-2016), he introduced several major initiatives that required an unprecedented level of buy-in. As global chair and CEO, he has led fellow executives in developing a global strategy to address disruptive technologies and capitalize on the opportunities they present.
Bill is also recognized for building trust and co-operation among diverse leaders. While serving as chair of KPMG's Americas Region (2014-2017), he increased collaboration among multiple stakeholders, enabling them to undertake projects that propelled the region forward; this included implementing an Americas-wide operating model.
A champion of diversity, Bill established KPMG's National Executive Diversity Council and launched KPMG's diversity strategy in 2014. Additionally, he is a founding member of the 30% Club Canada, an organization dedicated to improving gender balance on boards and in management. In 2015, he was recognized with a Catalyst Canada Honours Champion award for accelerating progress for women through workplace inclusion.
Bill has also supported the accounting profession. In addition to serving with his legacy body's National Firms Forum and as a board governor with its school of business, he has made mentorship a key pillar of his leadership, and continues to share his insight with young accounting professionals.
His community efforts are equally impressive. Since 2010, Bill has volunteered with WE Charity, an international charity and education partner. He was also a member of the Catalyst Canada Advisory Board and has volunteered with St. Michael's Hospital Foundation in Toronto. For his contributions to the business sector and the greater community, Bill was elected to Fellowship in 2008 and received the Queen Elizabeth II Diamond Jubilee Medal in 2012.
---
Photos of Doug Allan, Alan Cosgrave, Christopher Lythgo, Anna Moreton, Han Shu, John Bunting, Stanley Chang, William Hallett, Karin Kirkpatrick, Sukesh Kumar, Simone Leonard, George Paleologou, David Pohl, Ken Sim, Kevin Smith, and Sherry Tryssenaar by Kent Kallberg Studios. Photo of Jane Butterfield by Anna Beaudry Photographic Design. Photo of Barbara Carle-Thiesson by Lance Sullivan/Concept Photo. Photo of Mark Dickie by Jesse Hlady Studios. Photos of Myriah Foort and Doug Lang by Island Life Photographics. Photo of Bob Gautama by Kristy Reimer Photography. Photo of Paul Murray by Janis Jean Photography. Photo of Michael Waters by Shelagh Howard Photography. Photo of William Thomas by Mark Wright for Prisma Light Ltd.