Welcome!
CPABC will ensure that by the end of 2022, our two public websites (Corporate and PD sites) will be accessible and will follow WCAG 2.1 AA guidelines.
With the BC Government's Accessible BC Act becoming law, having accessible websites is an important and necessary focus for CPABC right now.
Although user experience has always been a key element of CPABC's digital experience, web accessibility is a new level of inclusivity for us. 
Adopting an inclusive approach to web production doesn't just benefit users with specific challenges. By making our site more accessible through conscious choices about fonts, colour contrast, button sizes, and many other web elements, we can improve user experience for everyone.
This mini site is the beginning of a new level of understanding about and focus on usability for our organization. As we continue to develop our policies and learn more about implementing accessibility guidelines and standards, the library of resources found here will grow as well.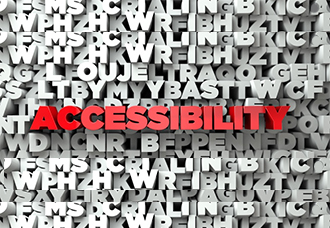 What is Accessibility?
Accessibility is the extent to which as many people as possible can effectively use a product, device, service, or environment. Accessible designs allow people to feel empowered to act independently, rather than feeling frustrated by poor designs or implementations.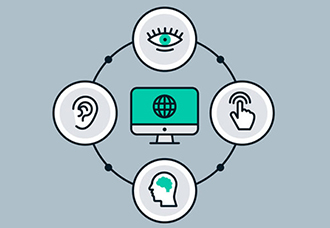 What is Web Accessibility?
Web accessibility is the inclusive practice of ensuring that there are no barriers preventing people with disabilities from interacting with or accessing websites on the World Wide Web (the Web). When sites and content are correctly designed, developed, and edited, all users have equal access to information and functionality.
The Web is an essential resource in many aspects of life: education, employment, government, commerce, health care, recreation, and more. Therefore, the Web must be accessible, providing equal access and opportunity to people with diverse abilities.
Access to information and communications technologies, including the Web, is defined as a basic human right in the United Nations Convention on the Rights of Persons with Disabilities (UN CRPD).