A disability is any condition of the body or mind that makes it more difficult for the person with the condition to do certain activities and interact with the world around them.
Accessibility depends on the user's ability, so to fully understand web accessibility, we need to first understand disabilities.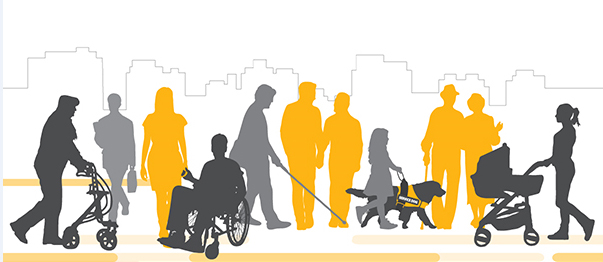 What Kinds of Disabilities Are Impacted by Inaccessible Websites?
Some disabilities that accessibility guidelines strive to address include the following.
Accessible Website Essentials
Vision Disabilities (blindness, low vision, color blindness)
Web Must Haves – enlarged text, color contrast, audio descriptions for video, text to speech, allow for keyboard navigation, etc. People with these types of disabilities may require the use of a screen reader.
Hearing Disabilities (deaf, hard-of-hearing)
Web Must Haves – visual descriptions, transcripts, captions
Physical Disabilities (lack of motor control, speech troubles, many others)
Web Must Haves – larger clickable areas, provide more time, provide error correction options, provide clear focus indication, provide skip navigation links.
Cognitive Disabilities (learning disabilities, distractibility, inability to remember or focus, other psychiatric disabilities)
Web Must Haves – structure/semantics are important, consistent labelling, predictable functionality, may use text-to-speech.