Recap: Body, Breath, Movement Exercise Event Recap
Published Date: Jul 5, 2021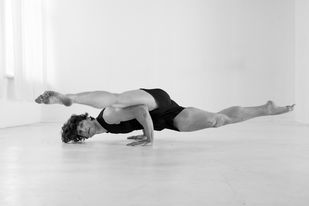 Photo credit: Damian Kai Norman
The CPABC Richmond/South Delta Chapter hosted their first virtual fitness and professional networking event - Body, Breath, Movement Exercise on June 16, 2021.

Over 30 Members, students, and candidates participated in the virtual fitness class designed to release tension and increase energy.

The class was led by Damian Kai Norman, certified yoga instructor, holistic movement coach, certified breathwork facilitator, and professional dancer. Damian guided participants through various accessible movement exercises and stretches.

Feeling relaxed and re-energized following the class, participants had an opportunity to virtually connect with each other in two breakout sessions.

Watch for chapter emails with event notices or by following the chapter blogs. Stay connected and be #CPAproud.