A Year Ago…. the Chapter Hosted their Annual Chapter Event at the South Arm Park Social
Published Date: May 13, 2020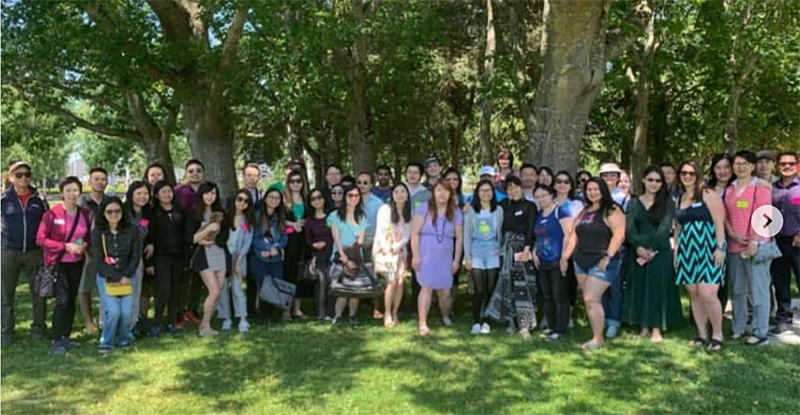 Photo credit: CPABC Richmond/SD Chapter
What were we doing a year ago?
In the summer of 2019, the CPABC Richmond/South Delta Chapter hosted their Annual Chapter Event (ACE) and participated at the Shoreline Cleanup Day in June. In July, the chapter volunteered at the Richmond Maritime Festival and participated in Richmond's Fruit Recovery Program as fruit pickers in August.
The Annual Chapter Event was the chapter's official kick-off to the summer season. Over 50 CPA members, candidates, students and their guests enjoyed an afternoon of games and a delicious barbeque lunch at South Arm Park on a sunny Saturday afternoon.
Fast forward to 2020….
Due to COVID-19, all chapter events are on hold. But, you can still enjoy the outdoors. We encourage you to venture out and enjoy the many trails throughout Richmond's various parks. Take a selfie and share it with us on twitter @cpa_bc using #cpabc.
We're looking forward to connecting in person once it is safe to do so. Until then, be sure to practice social distancing.