Recap: CPABC Richmond/S.Delta Chapter Celebrates 2019 CFE finalists Event Recap
Published Date: Feb 1, 2020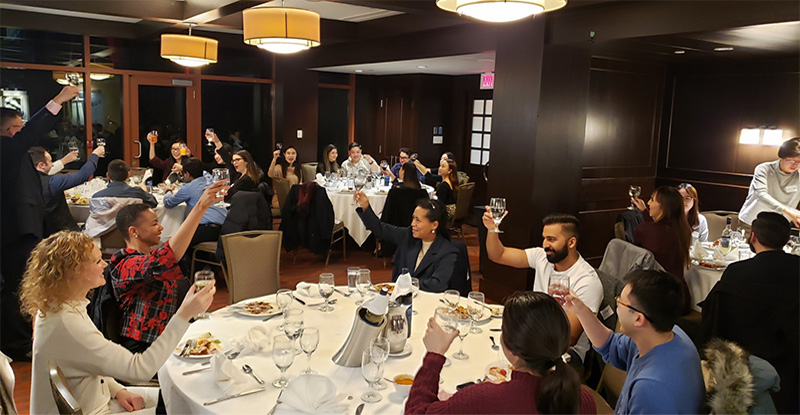 Photo credit: CPABC Richmond/SD Chapter
Congratulations to all the successful 2019 CFE writers!
On February 1, 2020, the CPABC Richmond/South Delta Chapter celebrated successful CFE finalists with a dinner at River Rock Casino and Resort in Richmond BC.
This dinner celebration honored approximately 30 local CFE finalists who successfully wrote their final exam this past September and also acknowledged the support they received from their CPA friends (including mentors, supervisors, and employers).
This was the chapter's first CFE Finalists' Celebration and the chapter is looking forward to making this the start of a new chapter tradition.
The CPABC Richmond/S.Delta Chapter extends another round of applause to these finalists and looks forward to welcoming them as the newest members into the CPA community once they have met their experiential requirements and been accepted into membership.