Discover CPA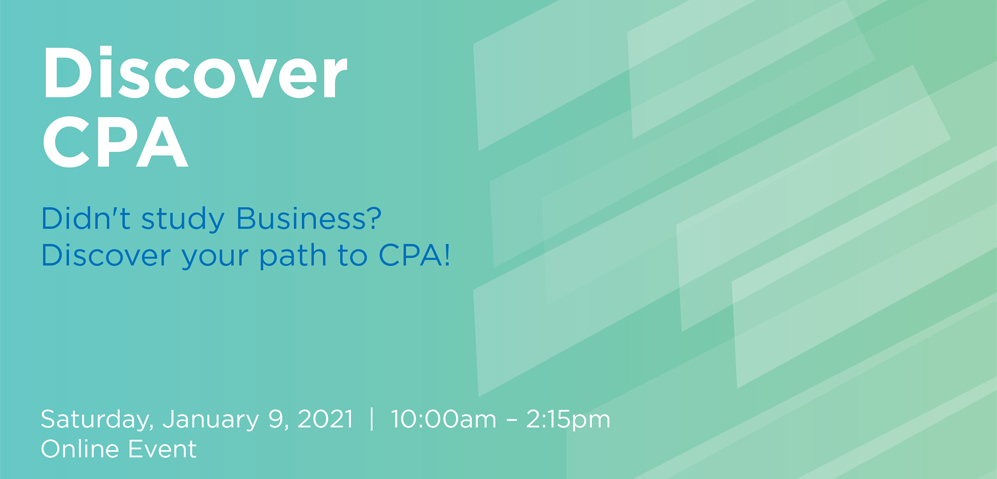 On January 9, 2021, CPABC's Student Recruitment Team hosted the first ever Discover CPA event. This half-day virtual event was offered primarily for those with little or no prior accounting knowledge and particularly those who have not before taken an accounting class. Attendees had the opportunity to hear from a panel of CPAs who did not study business before deciding to become a CPA, receive an overview of the CPA profession and program, and take part in a practical accounting taster session to get an idea of what CPA work could look like.
Panelists:
Adrian Law, CPA, CA, Corporate Controller, Soma Gold Corp.
Cathy Wong, CPA, CGA, Tax Manager, Baker Tilly WM LLP
Iris Lee, CPA Candidate, Tax Specialist, KPMG
Click here to watch the recording of the CPA program overview and panel discussion components of the event.