CPABC Partners With Greater Vancouver Board of Trade (GVBOT)
Company of Young Professional's (CYP) Leadership Café
On June 24, 2019, the Student Recruitment team held an event together with the GVBOT CYP's Leadership Café with the theme of " Evolving workplaces and future generations". This event was complimentary for members of the Company of Young Professionals Program. Approximately 72 people attended the event.
The event was held at the KPMG Ignition Centre, a new focal point for innovation in downtown Vancouver, and the perfect venue to discuss strategies to tackle emerging workplace challenges.
Industry experts shared their thoughts about the evolving workplace such as dynamic workspaces, the gig economy, and working across generations, all while networking with other young professionals.
The panelists were (from left to right):
Navneet Gill, CPA, Senior Financial Analyst at Electronic Arts (EA) 
Jamil Hussein, CPA, CMA, Project Financial Analyst, Vancouver Coastal Health 
Michael Macaulay, CPA Candidate, Accounting Manager, JOEY Restaurant Group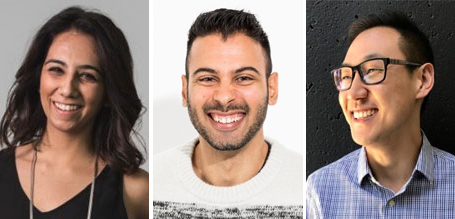 Aman Janjua, Senior Manager at KPMG, moderated the discussion.
Thank you to everyone who participated!
Click here for more information about upcoming events.
CPABC Partners With Greater Vancouver Board of Trade (GVBOT)
CPABC Partners With Greater Vancouver Board of Trade (GVBOT)