CPABC Network Series 'Careers that Count – Experience Verification Route (EVR)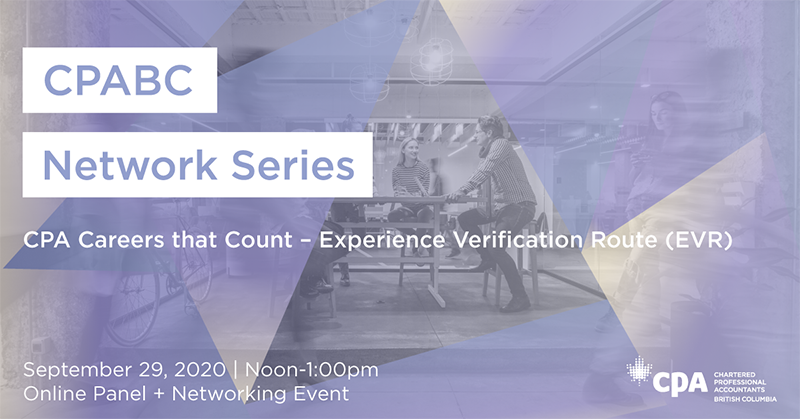 On September 29, 2020, CPABC's Student Recruitment and Practical Experience Requirements teams collaborated and hosted an online panel and networking event featuring a panel of CPA Candidates who are currently pursuing their work experience under the Experience Verification Route (EVR). The panelists shared their thoughts, experiences and tips on the EVR. This event opened with a panel discussion, followed by small group live networking and Q & A with Candidate panelists and CPABC staff.
CPA Candidate Panelists:
Amina Ayub, Bookkeeper, Thinkific
Hoori Barkh, Finance Coordinator, University of British Columbia
Michael Macaulay, Operations Controller at JOEY Restaurant Group
If you missed the live event, you can watch the recording.
CPABC Network Series 'Careers that Count – Experience Verification Route (EVR)'
CPABC Network Series 'Careers that Count – Experience Verification Route (EVR)'