CPABC Careers in Accounting Panel 2019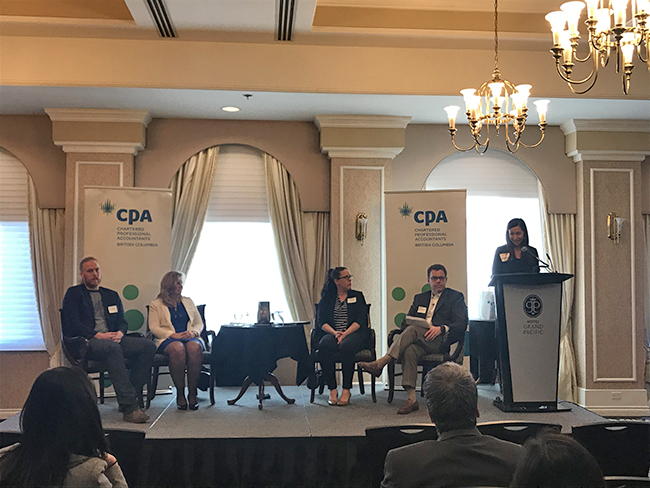 On March 20, 2019, CPABC hosted a Careers in Accounting Panel at the Hotel Grand Pacific in Victoria. This event welcomed over 40 CPA Candidates and CPA members.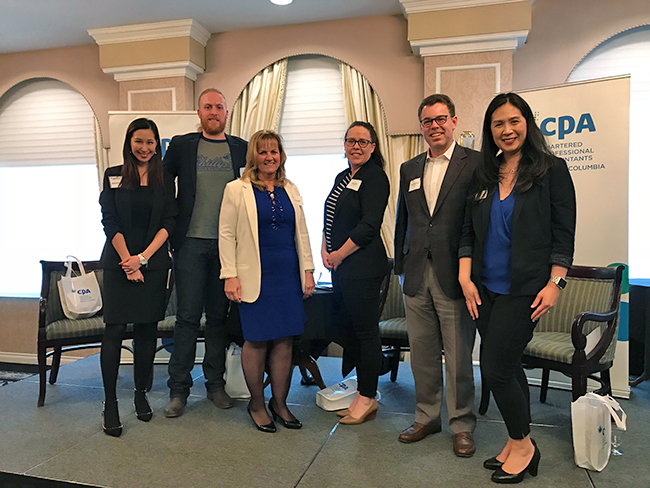 The panelists came from different career paths and industries, ranging from public practice, government, finance and retail. They each shared their career development, why they chose to become an accountant and advice for future students. In particular, Mark Mawhinney (moderator) emphasized that CPAs are very versatile, focused on business strategy and "bringing the numbers to life". Following the panel, CPA prospects and member ambassadors had the opportunity to network, and discuss career-related matters throughout the evening, while enjoying complimentary food and beverages.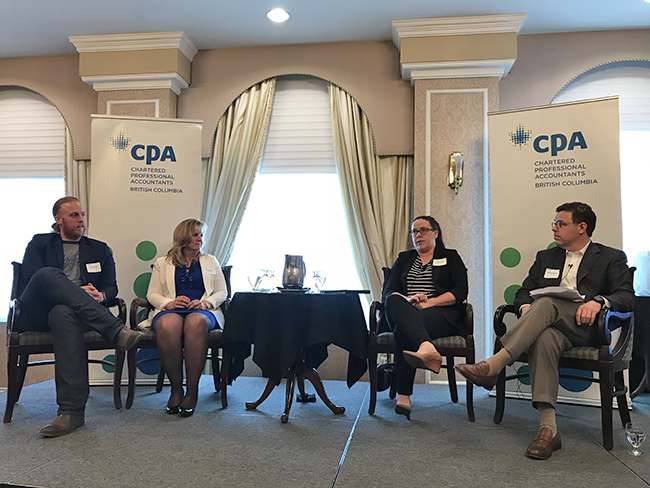 The panelists were:
Cindy Dudley CPA, CGA, Warehouse Manager at BC Ferries
Mark Mawhinney CPA, CMA, Investment Advisor at Odlum Brown (moderator)
Vanessa Reid CPA, CA, Manager Corporate, Personal Tax at Cameron Izard Snell 
Derek Young CPA, Controller at Phillips Brewing and Malting Co.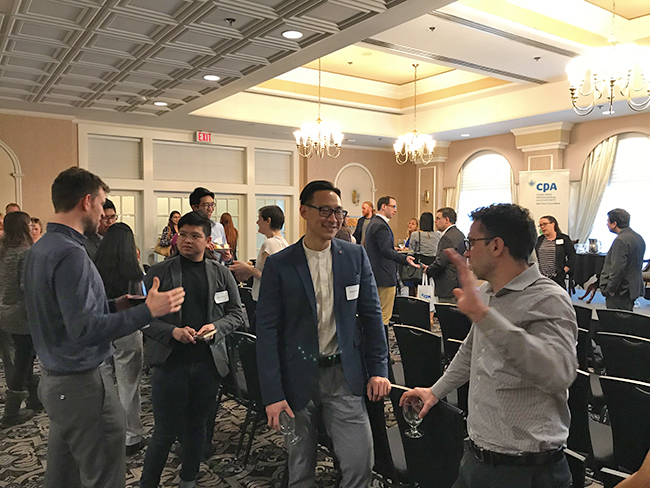 CPABC Careers in Accounting Panel 2019
CPABC Careers in Accounting Panel 2019