CPABC Canadian Work Culture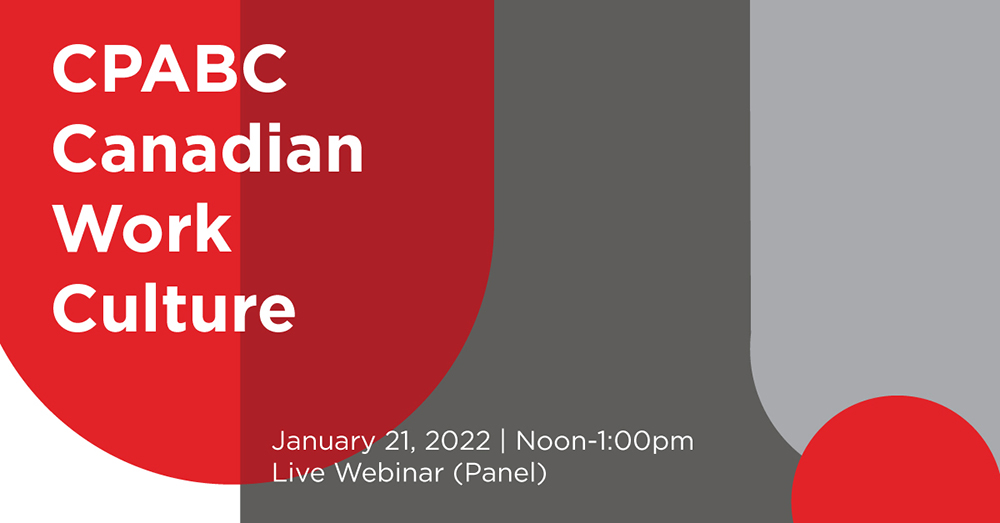 On January 21, 2022, CPABC's Student Recruitment Team hosted CPABC Canadian Work Culture! This event showcased three internationally educated CPA panelists who shared their insights about Canadian work culture, and their personal experiences in successful job finding and networking in Canada. The panelists were previously educated in Philippines, UK, Sri Lanka, and Mexico, and also spoke about their employment journey in Canada, what they do now, and where they work as a CPA today.
If you missed the live event, watch a recording of the webinar.
CPABC Canadian Work Culture
CPABC Canadian Work Culture