The CPA Professional Education Program (CPA PEP) consists of part-time academics (six modules), one Common Final Exam (CFE) and 30 months of practical experience (paid).
2.5
YEARS
Work full-time and study part-time
$14k
CPA program cost for both domestic and international students
15-20
HOURS
Weekly study time
The CPA program is designed to enable CPA candidates to work full-time and study part-time, simultaneously. While the duration to complete the CPA program is about 30 months (2.5 years), CPA candidates have a maximum of six years to complete the education (CPA PEP) and seven years to complete the entire program (education, examination, and experience).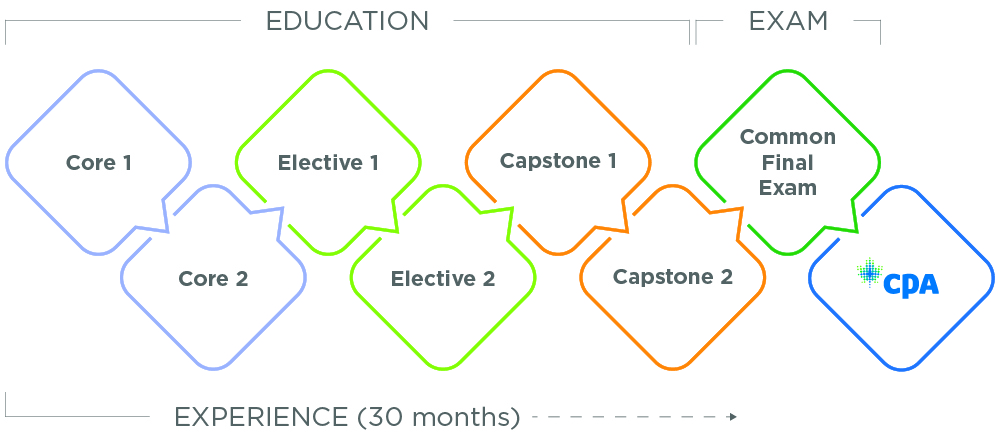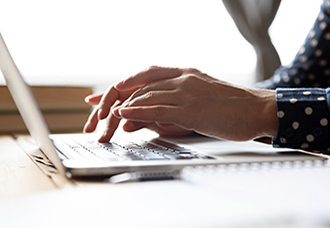 Education
The CPA Professional Education Program (CPA PEP) is a graduate-level program to obtain the CPA designation. Students focus on enhancing their ability to apply professional knowledge, values, ethics, and attitudes in a professional context.
More about Professional Education Program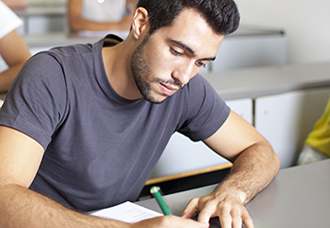 Examination
The Common Final Examination (CFE) is a three-day examination in which CPA candidates demonstrate the depth and breadth of their competency development in accordance with the CPA Canada Competency Map.
More about Common Final Examination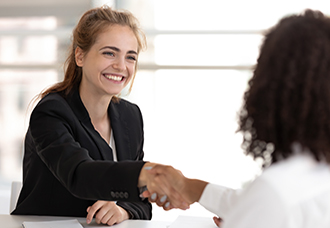 The CPA program was developed nationally and is delivered by provincial or regional bodies across Canada.
In BC, the CPA Western School of Business (CPAWSB) delivers the academic components of CPA PEP, while CPABC administers the practical experience requirements.
CPA Certification Program - Administration Bodies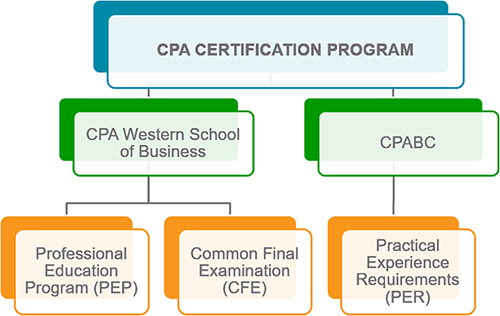 About the Program
About the Program