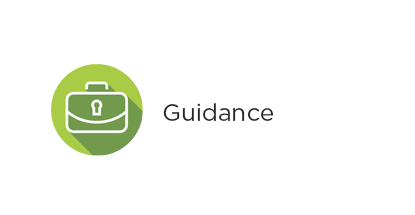 Practitioners spend time building up a clientele, so it's never easy ending a professional relationship. Nonetheless, it's important to have a "client disengagement" process to ensure that your firm follows specific steps when terminating the relationship with a client. By implementing some formal procedures, including a written communication to your client, you can avoid misunderstandings and ease the transition to your successor.
Reasons for Ending the Professional Relationship
There are many reasons why you might decide to terminate a client relationship. They include billing related issues such as unpaid fees, a history of late payments, or poor recoveries. It is also common for practitioners to discontinue a client relationship due to difficulties in communicating with the client or poor quality of recordkeeping by the client.
In certain situations, practitioners might need to end client relationships with the emergence of a conflict of interest, an independence issue, or perhaps some suspected fraudulent or illegal activity.
Other reasons to terminate client relationships might be because the client's needs have changed. Perhaps the client now requires an audit or a review but your firm has made the decision not to perform assurance engagements. Another possibility is when a client expands into an area or field of business outside the practitioner's expertise.
In fact, many firms make it an annual exercise to cull their client roster in order to focus their talents and energy on "A" and "B" list clients. These firms "disengage" clients with plenty of time for the clients to find a new accountant. This, of course, is different from a situation where a firm might have to terminate an engagement in order to avoid being associated with unethical or illegal activities. In this case, the firm should consider seeking legal counsel prior to ending the engagement.
Whatever the reason, best practice suggests that your firm implement policies to ensure that:
these relationships are terminated in a respectful and professional manner;
the client is informed that you will no longer be providing services to them; and
the client understands what you will or will not do to transition them to another accounting firm.
Client Termination Policies
Firms should consider including a set of policies and procedures for client termination in their quality control manual or other firm policy document. Some suggested policies include:
A form outlining the information required to be documented, such as the facts and circumstances leading to the decision to terminate the relationship.
A policy for how clients are informed about the termination of the relationship/engagement and what specifics are included in this communication. Such a policy could include a template for the termination letter or other communication.
How your firm's file retention policy is applied in this situation and any specific considerations regarding file retention.
A policy for sharing information and co-operating with the successor accountant – make sure this is in compliance with the CPABC Code of Professional Conduct.
Resigning in the midst of any engagement is best avoided if possible. When a firm resigns before completion, the successor accountant might be unable to finish the work by the deadline. This could cause financial and/or reputational harm to the client and might result in them taking legal action against the predecessor firm.
Resigning from certain assurance engagements requires more consideration, especially if the client's aim is to obtain financing, satisfy loan covenants, or maintain good standing with a regulator. Your resignation might cause your client significant harm, and litigation is much more likely to occur. Remember, reporting doesn't always mean issuing a "clean" opinion. Practitioners should issue a qualified opinion, an adverse opinion, or a disclaimer of opinion where appropriate.
Client Termination Checklist
If you are thinking about adopting a checklist as part of your firm's policies, you might consider including the following:
Whether the decision to terminate the relationship/engagement was the firm's or the client's decision.
What were the factors or circumstances that led to the termination of the relationship/engagement?
Is there any suspected wrongdoing or fraud? If so, has the firm considered the need to consult with legal counsel?
Were there any allegations or complaints made against the firm? If so, has the firm informed their professional liability insurer? Is legal counsel required?
Are there any other engagements for this client in progress? If so, what is the status of these engagements?
Does the firm have any of the client's records? If so, how will they be returned to the client?
If it was the firm's decision to terminate the relationship, have the legal considerations been evaluated, including the need to consult with legal counsel?
If it was the firm's decision to terminate the relationship, has the client been adequately notified?
Who is the successor accountant and what will be required in order to co-operate with them?
Client Termination Letter
Formal documentation of termination is important to ensure there are no misunderstandings. A letter is one of the best ways to terminate the relationship/engagement with a client in a professional fashion. When effectively written, such a letter can ensure that the client feels that you have considered the decision thoroughly and that you have also considered their interests along with your own. This can go a long way to maintain a positive reputation in the business community. Furthermore, this letter will assist you in responding to the successor accountant when you receive the courtesy letter. You could just refer to this letter without fear of breaching confidentiality. This letter could even serve as useful documentation should a future dispute arise.
Practitioners should consider including some of the following items in your standard letter:
A clearly worded statement that notifies the client that you are ending your professional relationship and what this means.
The effective date of the termination, which could be immediate or at a future date, depending on the circumstances.
A description of the work that you have conducted for the client.
A current status report of any work that is in progress or unfinished.
A list of any related due dates and filing deadlines that the client should be aware of.
The limitations of liability on the work you have performed.
Your remaining responsibilities, if any, to the client.
Your relevant file retention policies.
Any outstanding fees that are owed to you as well as the payment terms.
Practitioners should develop a template that is professional, unprejudiced, and succinct in its form and language. The letter should never reflect whatever emotions you might be feeling as a result of ending the relationship/engagement – that's what a good template will achieve. It is advisable to engage legal counsel to review your template to ensure that it would help and not hinder you in the event of a lawsuit.
---
Rate this Entry
---
Current rating: 12 yes votes, 1 no votes
---