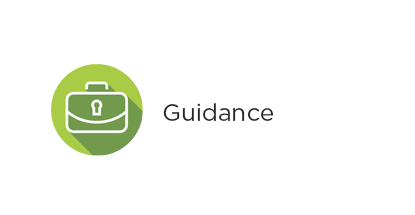 Public Practitioners often struggle with finding, hiring and retaining good staff. This issue is not unique to small or medium sized practitioners as many of the large CPA firms provide financial incentives (as much as $ 5,000) to their existing staff to "head hunt" for competent staff.
Finding experienced candidates such as senior auditors, individuals with significant tax experience or staff with public practice management experience can be difficult. Traditionally, public practice firms retain full time staff who work a normal work week with overtime when required. More and more, firms are looking to flexible staffing situations such as sub-contractors, part-time employees and agencies to assist during heavy periods and staff shortages.
What has changed? Literature states that employee loyalty is diminishing as the Generation Xers and Millennials are in the pursuit of life balance, challenging work and the almighty dollar and not spending their Sunday afternoons at the office. By the time many baby boomers retire they will have had only three or four jobs in their careers. In contrast job-hopping is a normal accepted method of career advancement for younger generations.
This problem spans small to large public practice firms. So what is a practitioner to do? Several success stories have risen over the years from the challenges of acquiring and maintaining good staff:
A sole practitioner on Vancouver Island swears by the flexible staffing model. He has two staff who do not wish to work full time and is able to utilize them to support significant work compression from February to June and then they work on a part-time basis when the need arises.

A firm in the Okanagan engages a member to work on a subcontract basis from December through to June. The situation is beneficial for both parties as this member has two small children and does not wish to work full-time and the firm does not wish to carry the additional staffing costs during their slow period.

A firm in the northern region of BC realizes that it is difficult to attract staff who will bear the cold winters. To provide incentive and some security, they remunerate their hard working professional staff with equity interest. By providing voting shares, they are able to reward their staff with flexible compensation and a sense of "ownership" that helps to improve the likelihood of maintaining good employees.
Some firms that have addressed the needs of their staff by providing various types of flexible work arrangements, or other accommodations, which still permit sufficient control. Various firms retain a number of part-time staff. These, typically, are working mothers-mature, responsible people-who welcome the opportunity to work, say, twenty hours a week to stay involved and earn some money.
Firms can also attract outstanding people to the profession by letting them know that they do not just provide compliance services. These are changing times, but for somebody who joins a progressive firm, there will be plenty of opportunities. Public Practice is an exciting career for people who have the desire to grow and be successful, and who join a firm where the fit and chemistry are right. Firms are suffering from staffing challenges, but the potential is there.
The benefits of flexible staffing far outweigh the challenges. Firms benefit from reduced downtime and the ability to attract often very experienced staff that they would otherwise not be able to obtain. These individuals benefit from being able to manage their work-life balance while still pursuing a challenging and interesting career.
---
Rate this Entry
---
Current rating: 1 yes votes, 0 no votes
---