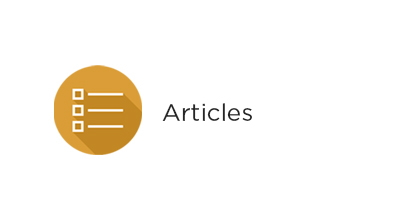 National Survey Shows CPA Mentors Remain Highly Engaged
The CPA profession relies on the contributions of the members registered in its CPA Mentorship Program as these individuals provide valuable support and guidance to future CPAs. Recognizing the vital role these mentors play in shaping the profession's future, CPA Canada and CPABC are both committed to continually enhancing the mentorship experience.
To measure current levels of satisfaction, CPA Canada conducted a national mentorship survey in late 2016. This article summarizes the survey results, which show that the program is thriving.
First, a bit of background
A CPA mentor is a member (in good standing) who assists a CPA candidate[1] in developing their competencies to complete the CPA Practical Experience Requirements (CPA PER). All candidates are required to have a mentor and must meet with their mentor at least twice a year to discuss their progress.
There are three ways for members to join the CPA Mentorship Program, each of which requires completion of the mentor registration process:
By volunteering to join the CPA mentoring pool;
By participating in their organization's pre-approved program, if applicable; and
By accepting a mentor request from a future CPA.
All prospective mentors must complete CPA Canada's six-part CPA Mentor Orientation webinar before they can register in the mentorship program with their provincial/regional CPA body and be matched with a candidate.
Once the mentor is matched with a candidate, their primary responsibility is to guide their mentee in the development of five enabling competencies:
Problem-solving and decision-making;
Self-management;
Communications;
Teamwork and leadership; and
Professional and ethical behaviour.
Mentors are also expected to guide mentees in developing technical competencies in the following areas:
Financial reporting,
Audit and assurance,
Finance,
Taxation,
Strategy and governance, and
Management accounting.
Throughout the term of the mentor/mentee relationship, mentors review their mentees' progress, documenting discussions and highlighting any areas of concern using the Practical Experience Reporting Tool (PERT). This helps ensure that candidates stay on track as they work to meet requirements.
Survey results
Measuring overall satisfaction
Mentors across Canada were invited to participate in the 2016 CPA Mentor Survey, and 2,138 answered the call. Results indicate that almost 60% of respondents are satisfied with their overall experience in the mentorship program, and 85% believe they are making a positive contribution to the profession and getting the opportunity to develop their own mentoring and coaching skills.
About the mentorship match process
Almost three-quarters (72%) of respondents said they currently had a mentee, and 25% of respondents said they'd been matched with their candidates through the Mentor Match Portal.
While some members join the mentorship program with a prospective mentee already in mind, others simply join the CPA mentoring pool and make themselves available for potential match-ups. That's where the Mentor Match Portal comes in. Once mentors register in the program, they select the types of candidates by whom they want to be contacted and their bios are entered into the portal. Candidates in the Experience Verification Route then have a chance to review the bios of available mentors and request matches.[2] Mentors can accept or decline these requests.
About synchronous meetings
As mentioned earlier, candidates must meet with their CPA mentors at least twice per year. Because the mentor/mentee relationship parameters dictate that the mentee be the driving force in the mentorship relationship, meeting formats may vary depending on the mentee's needs and areas of concern. Whatever the format, these meetings must be "synchronous," which means they must occur in real time. As such, meetings conducted in person, by phone, or via Skype or similar technologies are all eligible options, but exchanges via email or text messaging do not fulfil this requirement.
In addition to being responsible for initiating all meetings, mentees are also responsible for establishing meeting agendas and devising a learning plan that fosters their development.
The survey revealed that almost 90% of respondents met with mentees in person and found this to be the most effective meeting method.
About resources for mentors
To support members in their mentorship experience, CPA Canada offers a variety of online tools in its Centre for Mentoring Resources, including factsheets, worksheets, videos, and free CPD-eligible webinars (verifiable CPD credits are also awarded for completing the mandatory orientation webinar).
Survey results indicate that 60% of respondents have accessed the Centre for Mentoring Resources thus far. Of this group, 73% said the resources and tools were sufficient and ~66% found the site easily accessible. In terms of the resources and tools most valued, CPA webinars came out on top, with 78% of respondents describing them as accessible, 75% describing them as informative, 74% describing them as clear, and 71% describing them as both useful and of high quality.
Program will continue to evolve as need grows
CPA Canada and CPABC are very pleased with the results of the survey, as they show the profession is on the right track to ensuring a rewarding and positive experience for all mentors and their mentees. There is also some room for improvement, and both bodies will continue to work on enhancing the mentorship program as it continues to evolve.
The continued success of the CPA Mentorship Program is contingent on its member volunteers. And as new generations of candidates pursue the CPA designation, the need for mentors will only increase. Recognizing this, CPABC invites members to consider getting involved. We believe this program supports the future of the profession by giving our growing number of candidates a chance to flourish and reach their full potential.
For more information on how to become a CPA Mentor, visit the Members section of the CPABC website at bccpa.ca/member-services/volunteer-resource-centre/cpa-volunteer-opportunities/cpa-mentor/.
Suzanne Berry is a career counsellor at CPABC. She also provides support to mentors and mentees in the CPA Mentorship Program.
---
Footnotes
The term "CPA candidate" refers to students registered in the CPA Professional Education Program.
Only candidates following the Experience Verification Route have access to the portal. These candidates gain access to the portal if they have not found a mentor within three months of creating their PERT profile. Candidates following the Pre-Approved Program Route are matched with a mentor within their organization, and therefore do not have access to the portal.
---
Rate this Entry
---
Current rating: 0 yes votes, 0 no votes
---