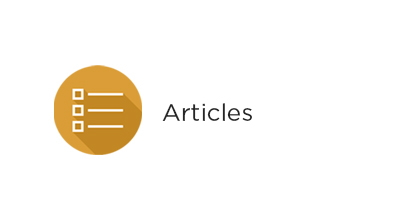 The impact of social media on accounting and finance recruitment
Trish Brydon, CPA, CGA, MA, is a senior partner with Mercer Bradley, Western Canadian specialists in recruitment, strategic project staffing, and job-fit analysis for accounting and finance professionals. She has a professional finance and accounting background and more than 11 years of experience partnering with clients to assist with their specialized accounting and finance recruitment needs. Trish is also a coach and trainer in the areas of individual, team, and organizational excellence; leadership development; change management; communication; and conflict resolution. She has a master's degree in leadership and training and is the founder of OPTIM People Partners.
You've been a specialist in accounting and finance recruitment in BC since 2002. Has the use of social media changed the landscape over the last 12 years?
I have definitely seen and experienced many changes, ebbs, and flows in the recruitment landscape in the last 12 years, and—without question—increased Internet and technological advancement and adoption have affected how recruitment is done.
According to one statistic I read recently, 73% of adult Internet users were using social media as of September last year.[1] I'm guessing that number is already substantially higher. I don't think there's any question that the more social media is embraced and adopted, the more it affects not only our personal lives but also our professional lives—sometimes even blurring the line between the two. As part of that, social media has an impact on the way many recruiters and some businesses recruit and hire.
Has social media changed the way you work?
Yes and no. I use social media, but only as one tool in my recruitment and job-fit arsenal. I primarily use LinkedIn, not for direct recruiting but for networking, and for connecting and staying in touch with business contacts. I also use it to keep apprised of some of the changes in the business community. Also, various employers use social media as part of their recruitment process, so that has an impact on me and on how I can best partner with them to fill key roles.
Which social media tools are being used for recruitment?
For now, LinkedIn seems to be the tool of choice for those who use social media to recruit finance and accounting professionals. Other lesser-used tools include Facebook, Twitter, Pinterest, and Google+.
It's hard to believe that LinkedIn has only been around for about 10 years. I read recently that one month after launch there were only 4,500 users worldwide, but as of February of this year there were already 277 million![2]
After I initially set up my LinkedIn profile about five years ago, I invited all my business contacts to connect with me. My hunch is that probably less than 10-15% of my finance and accounting business contacts were on LinkedIn at the time, and most of them either used it rarely or had incomplete profiles. Now, I'm guessing that well over half of my business contacts are on LinkedIn. Having said that, many still have incomplete or outdated profiles.
How, specifically, are employers using social media to recruit accounting and finance staff, or how might they use it?
Based on my own experience and research (including an informal survey I recently conducted with some of my Vancouver business contacts), as well as anecdotal information from conversations I've had with hiring managers and internal company recruiters, I know that while some employers are using social media to help them recruit accounting and finance staff, many—and I'm guessing most—are not.
There are a number of ways some employers are or might use social media to help them recruit. Many companies have company/business pages set up to increase brand visibility and to attract potential talent. Accounting and finance professionals who are particularly interested in a certain employer can "follow" its page and stay updated on suitable opportunities. Many businesses will link their pages to blogs and twitter as well, and will regularly update their status for increased visibility. Even companies without business pages sometimes advertise job openings on LinkedIn.
In certain cases, LinkedIn can be a useful tool to identify potential candidates (both active and passive candidates who may not be actively applying for roles) and to reach out for network referrals. It offers various enhanced options to facilitate recruitment/search efforts; for example, searches can be tailored to look for candidates with LinkedIn profiles who have worked in a certain company, field, or role, or who have specific skills (assuming that their profile information is complete).
Some employers use social media to recruit more so for lower-level or less skilled roles than for senior-level or specialized roles; for others, the opposite is true. And, as you might expect, some use social media as a tool for vetting or background checks.
Are there limitations to using social media as a recruitment tool?
Based on my own experience and network feedback, I'd say yes, definitely. For one thing, search results are only as thorough as the data provided. As I mentioned earlier, many profiles are incomplete or out of date. Additionally, not all accounting and finance professionals are on LinkedIn, and depending on chosen privacy settings and individual networks, recruiters may not have access to all candidates who are on LinkedIn even if they're using its enhanced recruitment tools. Using onlyLinkedIn or another social media tool would likely result in missing out on some great potential candidates—sometimes the best candidates for a role.
There's also the fact that recruiting via social media can be extremely time-consuming. A large volume of profiles can be seen or accessed doing searches, and some candidates will reach out directly to companies or hiring managers online, but that's a far cry from knowing if those people would actually consider your role and if they'd be a good fit, or how strong a candidate is and if what you see is what you'll actually get. I've done pinpoint advanced searches for roles in the past that have returned hundreds of names, and after much time, due diligence, and screening I've found, at best, only a handful of strong potential fits for the total of all the roles I've worked on. Most often, the best candidates I've identified for roles were not uncovered through LinkedIn searches or advertising. I'm typically much more successful in identifying the best candidates when I use my own network and other proven recruitment techniques.
Another thing for employers to realize is that contract, temporary, and project recruiting can be harder than full-time role sourcing through LinkedIn, especially if those resources are required quickly. The process to screen, meet, and check references is lengthy, and it can be hard to gauge who would even be interested and available within the required timeframe.
Are there more serious pitfalls employers should watch out for?
I'd say that if you use social media for vetting and background checks, you should be aware that there are potential legal and other issues involved. I don't claim to be an expert in the area, but there are lots of articles on the subject.
One of the greatest potential pitfalls is that an employer could potentially take false comfort when seeing a candidate's background displayed publicly—just because a profile's public doesn't mean it's accurate. A great online profile doesn't necessarily equate to a strong person with solid technical and soft skills. With online profiles, not only can you not rely on information or titles being thorough or up to date, but sometimes the information may be stretched or even completely falsified. I regularly discover inaccurate or stretched information, and—believe it or not—I have, on occasion, uncovered completely fabricated backgrounds, with fake employers and references!
Unfortunately, some employers who recruit this way may inadvertently cut corners on due diligence steps, which means they might not learn the truth about a candidate until after they've hired them. Frankly, even relying on positive online references that are legitimate may fail to uncover some key information regarding a candidate's suitability for a particular role and its key requirements.
So what would you recommend?
Regardless of how you source candidates for consideration, it's important to make sure you have a thorough understanding of the right short- and long-term fit for a particular role, including required technical skills and background combined with appropriate soft skills and motivation. The next step is to determine the questions, and possibly assessments, that will help you uncover what you're looking for; then it's time to formally screen and interview, and perform thorough reference and background checks (for example, confirming that the candidate has an active accounting designation and conducting references with at least all key "report to" referees). This will help you verify what you believe you know about the candidate and fit, and to uncover any red flags or deal-breakers.
Again, social media can be a useful tool in workplace recruitment and hiring for some, but only if it's used strategically and judiciously. The caution is to be aware of its potential limitations and pitfalls—to use it as just one tool along with other recruitment tools and due diligence steps. I strongly believe that recruiting is an art—one that can't be successfully handed over 100% to technology.
Technology changes so rapidly, as does its impact in the workplace. It will be interesting to revisit this topic in a year or more, or maybe even in as little as a few months—I'm guessing there will be some surprises!
---
Footnotes
Craig Smith, "By the Numbers: 80 Amazing LinkedIn Statistics," Digital Marketing Ramblings, February 9, 2014. (https://expandedramblings.com/index.php/by-the-numbers-a-few-important-linkedin-stats/)
---
Rate this Entry
---
Current rating: 0 yes votes, 0 no votes
---