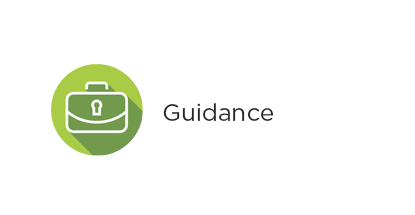 As of June 24, 2015, there was no longer any CA, CGA, or CMA firms – we are all CPA firms. This means all registered public practice firms must now use the CPA designation in their name and/or descriptive style. Firms whose name includes a legacy body reference must complete the "CPABC Name Change Application" PDF by December 31, 2015 found on the CPABC website. (For more information, see the Use of CPA by Firms article in the August 2015 edition of this column.)
While there is "tagging" of your legacy designation individually as a member, a CPA firm is not tagged. This requirement can seem confusing to members, especially sole practitioners who often think of themselves and their firm as one. The key is to understand that CPABC makes a distinction between your individual CPA membership and registering your firm for public practice. Your practice is a "firm" regardless of the number of owners or partners, whether you are incorporated, or whether you have a personal or non-personal firm name.
Although firms may continue to use old legacy stationery until end of 2015, they can no longer make reference to their legacy designation when signing any engagement reports or other material such as correspondence, engagement letters, and management letters. We urge firms to order new CPA stationery as quickly as possible to avoid confusion between the legacy designation printed on old stationery and the CPA styling under which they are required to sign reports and correspondence.
Let's look at some examples for clarification:
The firm JPGR & Associates, Chartered Accountants is now JPGR & Associates, Chartered Professional Accountants. Individually, Jane Paul and George Ringo use CPA, CA;
The firm Smith and Jones, Certified General Accountants is now Smith and Jones, Chartered Professional Accountants. Individually, Adam Smith and Eve Jones use CPA, CGA;
The firm E. Aaron Presley, Certified Management Accountant is now E. Aaron Presley, Chartered Professional Accountant. Individually Aaron Presley uses CPA, CMA.
On engagement reports, the signature line would be as follows:
{Signature of firm, e.g., Smith and Jones}
Name of firm with CPA styling (e.g., Smith and Jones, Chartered Professional Accountants)
City
Date
On correspondence, a practitioner's signature block might look as follows:
Yours truly,
Name of firm with CPA styling (e.g., E. Aaron Presley, Chartered Professional Accountant)
{Signature of individual}
Name of individual member, CPA, with legacy designation (e.g. E. Aaron Presley, CPA, CMA)
---
Rate this Entry
---
Current rating: 1 yes votes, 3 no votes
---