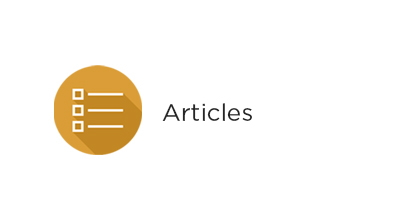 Please note: It is now mandatory for members to use CPA with their legacy designation.
With the enactment of the CPA Act, all members are now regulated by CPABC. The legacy organizations no longer exist. Accordingly, members must use CPA, accompanied by their legacy designation. This means your credential must now be listed as "CPA, CA"; "CPA, CGA"; or "CPA, CMA."
Member Directory Available to the Public Online
We are pleased to provide a member directory on our website that enables the public to look up CPABC members by name and/or city. To ensure that your privacy is protected, only basic contact information—your name, designation, and city of employment—is provided. The directory does not include suspended or former members.
While inclusion in the directory is compulsory for all members, you may request to be excluded for safety or privacy reasons. If you believe you have a valid security reason to be excluded from the public directory, please contact us at members@bccpa.ca.
Members Only Directory Online
A more detailed online directory for members only is available in the member secure section of our website, where members can determine, on a self-serve basis, what information they want to share with other members. This new directory is similar to the directories that were previously available on two of the three legacy websites. In addition to sharing the same basic contact information that's available in the public directory (as described in the section above), members have the option of adding additional information from their profiles, such as employment information.
New CPA Certificates
New CPA certificates will be mailed to all members. First, however, we ask that you go online to confirm or update your personal profile information and ensure that your mailing address and other information is correct and up to date. Please note that there's a field indicating the name to be displayed on your certificate.
Once you confirm or update your information, your new CPA certificate will be mailed to you. You can keep your legacy certificate—there's no need to return it to CPABC as long as you remain a member.
While checking your profile, please take the opportunity to indicate what information you'd like to share with other members in the Members Only Directory described above.
Use of CPA by Firms
Firms must now use the CPA designation in their name and/or descriptive style, with no legacy reference, on all audit reports, review engagement reports, compilation engagement reports, and other material and correspondence that relates to the provision of public accounting services (such as engagement letters, invoices, management letters, and responses to requests for proposals).
Note: Only firms (including sole proprietors) are permitted to use the CPA logo. Individual members are not permitted to use the CPA logo. Firms seeking to use and/or display the CPA logo are advised to read the guidelines and application information on the CPABC website at bccpa.ca.
Transition for Letterhead, Websites, and Signage
In order to avoid wastage and extra printing costs, members and firms are permitted to use up their existing business cards and letterhead for the remainder of 2015. With respect to legacy references on firm websites, firms have until June 30, 2016, to change all legacy references to "CPA." And recognizing that it can be particularly costly to change signage, the profession is giving firms until December 2017 to install CPA signage. Please refer to our website at bccpa.ca for additional information and a set of FAQs.
Note: While there is a grace period for the transition, as detailed above, early adoption is strongly encouraged for all of these changes.
---
Rate this Entry
---
Current rating: 0 yes votes, 0 no votes
---