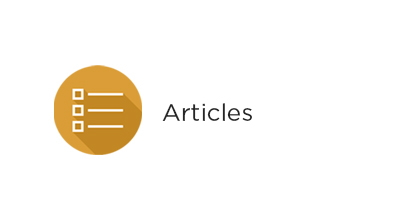 CPABC wants to provide members with important information. A small private entity called the Professional Business Accountants Society of Canada (PBA), which is in no way affiliated with CPABC, is marketing its educational coursework as a program leading to a recognized accounting designation. At the time of this writing, PBA's online program is being offered through Stenberg College in Surrey, BC. PBA is making several claims, both online and in their information sessions, that are incorrect and confusing for students who are contemplating careers in accounting. For more information, please contact Edward Tanaka, CPABC's vice-president of ethics, at etanaka@bccpa.ca.
Claim: PBA coursework is comparable to the CPA Professional Education Program (CPA PEP).
Fact: A high school diploma (including English 12 and Math 11) is the only educational prerequisite needed to begin PBA coursework. The PBA program, therefore, is not comparable to the CPA PEP, which requires completion of post-secondary prerequisites and a four-year undergraduate degree upon entry, and leads to a rigorous post-graduate credential and designation that is internationally recognized.
Claim: PBA is a recognized Canadian accounting designation.
Fact: Under the BC Chartered Professional Accountants Act, the designation "Chartered Professional Accountant" and the initials "CPA" to signify that designation, and the designation "Professional Accountant" and the initials "PA" to signify that designation, are reserved for the exclusive use of members of CPABC. Across Canada, every province and territory either has CPA legislation in place or is working towards it. The designation "Professional Business Accountant" and the initials "PBA" signifying that designation are not recognized in the CPA Act.
Claim: Those who have completed PBA coursework can hold themselves out as "professional accountants" and "perform professional accounting services."
Fact: Under the CPA Act, only members of CPABC are entitled to use or display the designation "Chartered Professional Accountant" or "Professional Accountant," or engage in the "practice of professional accounting," such as audit and assurance engagements; similar restrictions are in place in many Canadian provinces. The CPA Act also prohibits anyone who is not a member of CPABC from―in any manner―implying, suggesting, or holding out that they are professional accountant or chartered professional accountant.
Claim: The PBA society is a regulator of professional accountants.
Fact: CPABC is a statutory corporation continued under the CPA Act as the sole professional regulatory body for professional accountants in BC. CPABC protects the public interest by ensuring that CPA members have completed extensive coursework, exams, and experience in order to obtain their professional designation. CPABC also ensures that CPAs adhere to the rigorous CPABC code of professional conduct, bylaws, and bylaw regulations in order to keep their designation.
Claim: The PBA society actively participates in national standard-setting for the accounting profession.
Fact: Our national body, CPA Canada, is the only accounting body working with international and national regulators to set Canadian accounting standards through the CPA Canada Handbook.
Claim: The PBA society is a vibrant national body that offers outstanding members services.
Fact: At the time of this writing, PBA has fewer than 300 members nationally and fewer than 40 members in BC, and, as such, offers limited member services. By comparison, CPA Canada has over 200,000 members, and CPABC has over 33,000 members. Member services for the CPA profession are extensive and include conferences, professional development, a career site, online and print magazines, a network of provincial chapters, advisory services, and other professional networking opportunities and forums.
---
Rate this Entry
---
Current rating: 27 yes votes, 35 no votes
---