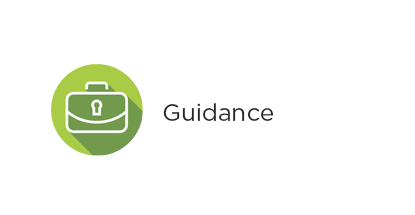 Resignation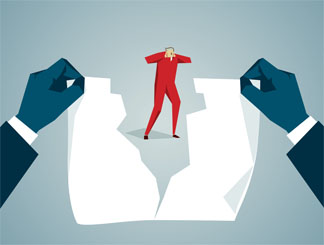 There may arise a time in your career when you decide, for professional or personal reasons that you wish to relinquish your CPA membership. Before you resign your membership you may want to discuss your situation with a Professional Standards Advisor (professionaladvisory@bccpa.ca). In making that important decision, here are a few points to consider.
As a non-member, you must:
return your certificates (CPA and legacy) to CPABC. Pursuant to Bylaw 507(3), your membership certificates (CPA and legacy) remain the property of CPABC. If your membership certificate(s) have been destroyed or their whereabouts are unknown you must confirm and sign a Declaration and undertake to forward your membership certificate(s) to CPABC if they are ever recovered.
comply with the restrictions against use or display of professional accounting designations under section 45 – Use of Designations of the Chartered Professional Accountants Act. A non-member may not use or display the CPA designation nor can they imply, suggest or hold themselves out as a CPA.
comply with the restrictions on provision of services under section 47 – Professional Accounting of the Chartered Professional Accountants Act. Specifically, by not performing an audit engagement or any other assurance engagement and issuing an auditor's report in accordance with the standards of professional practice published by CPA Canada nor issuing any form of certification, declaration or opinion with respect to information related to a financial statement or any part of a financial statement.
not use the designation "Certified Public Accountant" or the initials "CPA" in the province of British Columbia, even if you should continue to hold that designation in a US jurisdiction.
not be permitted to be a member of any CPABC Committee, or to attend or participate in any meetings of CPABC (unless otherwise authorized).
inform your employer, or commit to inform your employer promptly after acceptance by the CPABC of your resignation, that you are no longer a member of CPABC.
ensure, if you were to obtain employment in public practice or carry on the practice of public accounting with a CPABC member, that the firm or member is aware you are no longer a CPABC member (under Rule 410 of the Code of Professional conduct a firm or member must obtain prior consent of the Registrar to associate with said former member).
To submit your resignation from membership, complete the Membership Cancellation Request Form and submit via mail, fax or email (members@bccpa.ca).
Readmission
Subsequent to resignation or cancellation from membership, if you decide that you wish to apply to be readmitted, there are a few points to be aware of.
The following fees must be included with the application for readmission: Non-refundable application fee plus applicable taxes; any dues, fees, costs or other amounts due to the CPABC at your date of resignation, suspension or cancellation that remain unpaid, plus applicable taxes; full dues for the intervening years since dues were last paid, up to a maximum of 5 years; member dues for the current fiscal year must be paid at the time of submission of the application form. You can contact the Membership Department (members@bccpa.ca) for the correct amount that must be paid.
Every applicant is expected to have completed or to complete continuing professional development (CPD). The amount of CPD required will be the amount normally required to be completed, up to a maximum of three years.
A good character reference from two CPA members in good standing.
To apply for readmission, complete the Application for Readmission as a Member form and submit via mail, fax or email (members@bccpa.ca).
Applicants who are currently members of another provincial body should complete an Application for Membership by Affiliation.
Once your application is received, it will be subject to one or more of the following procedures: review and recommendation by the Membership Committee, clearance of the applicant's standing with other CPABC departments and verification of other information provided on the application.
---
Rate this Entry
---
Current rating: 2 yes votes, 0 no votes
---