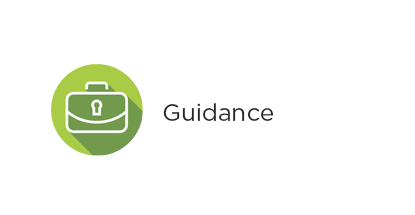 The use of disclaimers on taxation engagements may be impacted by the February 2020 release of CPA Canada Handbook CSRS 4200 Compilation Engagements which is effective for financial statements for years ending after December 14, 2021. Until then, extant CPA Canada Handbook Section 9200 Compilation Engagements remains in effect, though early adoption of CSRS 4200 is permitted.
CPA Handbook Section CSRS 4200:
There may be circumstances when CSRS 4200 does not apply but management requests a practitioner's communication, or when the practitioner decides that a communication is necessary to avoid users' misunderstanding the nature and limitations of the engagement.
The only form of communication that can be attached to the financial information is a compilation engagement report. In such case, all the requirements of CSRS 4200 apply.
No other form of communication, such as disclaimers, can be included or attached to financial information excluded from the scope of CSRS 4200. The reason that the only appropriate form of communication is a compilation engagement report is because such a report appropriately communicates management and the practitioner's responsibilities and the limitations of the engagement. Different forms of communication, such as disclaimers, may be confusing and misleading to readers, so the standard promotes consistency in reporting on information.
In June 2020, CPA Canada issued an Implementation Tool for Practitioners for Canadian Standard on Related Services (CSRS) 4200 which addresses these questions and much more.
Under extant Section 9200:
CPA Handbook S9200, as noted below, however does suggest that practitioners should use the appropriate tax disclaimer ("prepared solely for income tax purposes without audit or review from information provided by the taxpayer") on financial information included in tax filings such as the GIFI (Schedules 100 and 125) or personal tax schedules such as the T776 Statement of Real Estate Rentals or the T2125 Statement of Business or Professional Activities especially when copies are provided to the client. Most tax preparation software includes options to help practitioners insert such disclaimers on the relevant schedules. If you have any questions on how this can be done you should consult your tax preparation software provider.
S9200.03 states:
This Section does not apply to financial information presented solely in, or incorporated by reference in, government-prescribed tax or other forms such as corporate, trust or personal income tax return forms. Financial information incorporated by reference would only be excluded from this Section when it does not purport to convey the financial position and the results of operations of the enterprise. Financial information excluded from this Section would be accompanied by a disclaimer from the public accountant stating, for example "prepared solely for income tax purposes without audit or review from information provided by the taxpayer." However, a public accountant may decide to accept an engagement to issue a Notice to Reader on such financial information. In that case, the requirements of this Section apply.
---
Rate this Entry
---
Current rating: 2 yes votes, 1 no votes
---