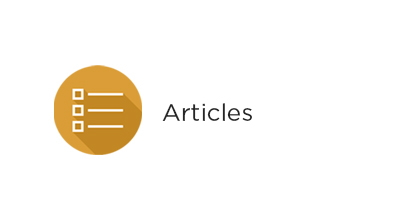 Note to readers: The following is based on a speech Brian Hunt presented at the Accounting Educators' Symposium in May 2015.
The audit industry and the professionals in it will experience more change in the next five to 10 years than they have in the last 50. We are on the verge of a transformation in the way audits are performed, and in the skills required to perform them.
We must ask ourselves if we're ready for that future. Then the follow-up question is: What role will academics and educators have in helping with this transformation? And are we identifying the right competencies that will mould our next leaders right now?
Established as Canada's audit regulator in 2003, the Canadian Public Accountability Board (CPAB) is here to protect the investing public and help enhance confidence and stability in Canada's capital markets. We work to ensure that quality audits are delivered on a consistent basis.
We've already come a long way. Audit quality in Canada has improved over the past 12 years, and we believe CPAB has been instrumental in this advancement. However, the audit industry is changing and will continue to do so, and we predict that there will be a shift in how audit work is delivered and in the skills and training that will be required to adapt to these changes. Many of the changes will improve audit quality; others, if not managed properly, could have a negative impact.
The accounting and auditing profession is not known to evolve rapidly—in many ways, we operate in 2015 just like we did in 1965—but there are some transformative changes on the way that could have a huge impact on the industry. Among them: the increasing mentality that the audit process is a "commodity," where price is the biggest factor in determining the hiring of one firm over another; the potential to use more technology and data analysis to provide greater value to clients; and a change in team structure that has resulted in larger numbers of less-experienced audit staff being supervised by a smaller number of managers. Those in the profession, along with the academics and educators who will train the audit professionals of the future, need to prepare themselves accordingly.
The first trend I would note is that firms are reporting a downward pressure on audit fees, with users questioning the value of the audit and rival firms underbidding. As a result, assurance-related revenue accounted for 43% of Big Four global network revenue in 2013, compared to 46% in 2011.
What is making up a larger proportion of overall revenue is the money coming from consulting services. A number of firms have acquired consulting firms, and some have gone as far as acquiring law practices. The culture of advisory services can often be quite different than the traditional audit service for several reasons, including the cyclical nature of the consulting business, the competitive environment, and the revenue model, which often is based on a one-time service for clients.
The growth of consulting services could create potential conflict between professionalism—or protecting the public interest—and commercialism and striving for the highest profits.
While the audit practice still remains a significant part of overall Canadian revenue for the Big Four, continued decreased growth in this area, compared to the growth in advisory services, could prompt a firm to decide that continuing to deliver public company audits, with decreasing margins and regulation, is not worth the risk.
This trend should be considered in the broader context of how the audit function in general is being perceived from a relevance and value perspective. What is the relevance of the audit? Boards of directors, audit committees, and investors likely value audits from an assurance perspective, but is there additional value audits can create for investors and other stakeholders? Is the value keeping pace with our global, technology-driven, real-time capital markets?
There is also the risk of audits falling into what I call the "Commodity Trap." Currently, it's difficult for audit committees to differentiate between audit firms based on quality, and there is little transparency to the audit committee regarding quality audit work. Audit committees—which often perceive the main value of the audit process as a "reliance on an expert" defence should an issue arise—often assume that all audit firms comply with general standards of competence and deliver good work. The unfortunate economic reality of this thinking is that when customers can't differentiate between suppliers on the basis of quality, price usually drives purchasing decisions. In my view, the Commodity Trap is one of the biggest obstacles to advancing the relevance and economic value of the audit.
One way to move beyond the Commodity Trap is to foster enhancements and developments not included in generally accepted accounting standards, with the aim of providing better, faster, and more efficient audits. To do that, we must look to innovation.
Many of us in the profession believe the use of emerging technologies and practices—for example, mining large amounts of data and developing sophisticated data analytics techniques—may increase the audit's value to stakeholders. These technologies and practices could provide deeper insights into—and foresight on—the organization's operations. They also may increase audit efficiency. All of these innovations could enhance the perceived value of an audit and take this function out of the Commodity Trap.
For example, the use of technology may enable auditors to examine 100% of a client's transactions, and to sort entire populations of transactions to identify anomalies. This would make it easier to focus on areas of potential concern and drill down on those items that may have the highest risks.
So, we need to ask how we can hasten and improve the use of big data and data analytics in the audit process. And we also need to ask ourselves what the auditor of the future will look like. Will they have a computer science or engineering degree rather than a more traditional business and accounting background? At the very least, I believe they'll need a strong foundation in data analytics, problem-solving, and strategic thinking, along with more traditional skills such as business acumen, communications and relationship skills, global savvy, and leadership ability.
The changing structure of how audit work is done will also have an impact on the profession. Consider that the Big Four firms employ more than 700,000 people globally. And in Canada, the number of CPAs is more than 190,000. We don't know how many are being hired into the audit practice rather than into advisory services, but we know that a significant portion of audit work today is being done by those with fewer than five years of audit experience.
The traditional team structure within an audit firm is the pyramid—a large number of audit staff with less than five years of experience being supervised by a smaller number of practitioners at the senior manager or partner level. But offshoring and outsourcing trends are changing this structure to more of a diamond model, with junior staff taking on more of the non-complex, routine tasks, and senior auditors focusing on more complex processes and providing supervisory review. The question then becomes: How do you get a 22-year-old, entry-level auditor to behave with the level of experience and professional skepticism of a 28-year-old, to be effective at performing the more complex tasks?
This combination of factors will exert a great deal of pressure on labour resources in the accounting profession and, by extension, auditing. Collectively, we should be asking what can be done to encourage individuals with the necessary knowledge, skills, and abilities to embark on and remain in a career in auditing.
Brian Hunt is the CEO of CPAB.
---
Rate this Entry
---
Current rating: 0 yes votes, 0 no votes
---