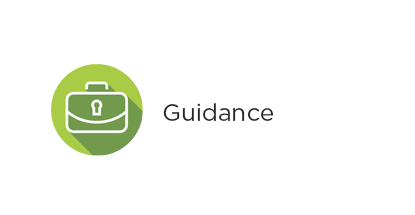 Public Sector Accounting Standards (PSAS) define a government business enterprise (GBE) as a government organization that has all of the following characteristics:
It is a separate entity with the power to contract in its own name, and can sue and be sued.
It has been delegated the financial and operational authority to carry on a business.
It sells goods and services to individuals and organizations outside of the government reporting entity as its principal activity.
It can, in the normal course of its operations, maintain its operations and meet its liabilities from revenues received from sources outside of the government reporting entity.
The characteristics listed are typically readily apparent except for financial independence. Whether a GBE is financially independent can be difficult to assess and requires professional judgment. PSAS 1300.31 provides guidance for determining whether the entity can maintain its operations by considering the following:
The organization's history of maintaining its operations and meeting its liabilities;
The organization's ability to continue to maintain its operations and meet its liabilities without relying on sales to, or subsidies in cash or kind from, the government reporting entity;
Past, present, and future economic conditions within which the organization operates; and
Whether the organization has realistic and specific plans that show how it expects to maintain its operations and meet its liabilities in the future.
Financial Reporting Framework for GBEs
For purposes of their financial reporting GBEs should adhere to the standards applicable to publicly accountable enterprises in the CPA Canada Handbook - Accounting. In other words, GBEs are required to adopt and apply International Financial Reporting Standards (IFRS) for their general purpose financial statements.
In 2009, the Public Sector Accounting Board (PSAB) published an Invitation to Comment titled "Financial Reporting by Government Organizations." At that time, PSAB asked for comments on whether certain government organizations, including GBEs, should report using IFRS or PSAS. PSAB acknowledged it had considered the appropriateness of ASPE as an alternative reporting framework. However, PSAB determined that ASPE was not appropriate for the general purpose financial statements of government organizations because they are ultimately accountable to the public.
There might be situations where a GBE requires an audit opinion on special purpose framework financial statements for a particular user such as a regulator or an external funder. More information on special purpose frameworks.
---
Rate this Entry
---
Current rating: 13 yes votes, 1 no votes
---