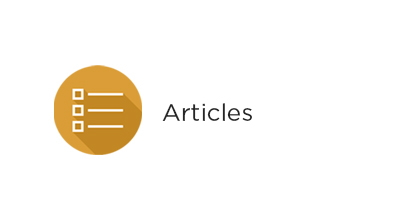 Organizations across the public sector are being asked to do more with less, while at the same time maintaining the high standards of transparency and accountability we Canadians have come to expect. Accordingly, governments at federal, provincial, and local levels across the country continue to take proactive measures to manage spending, with a focus on providing services efficiently and effectively.
In our experience, this type of efficiency-led change in the public sector often results in the reorganization and restructuring of finance functions.
This is just one of various drivers of change for finance teams in the public sector. Another is the evolving nature of accounting standards. The days of having one handbook of consistent standards are long gone, as today's iteration of the Canadian Handbook features separate rules for Public Sector Accountability Board (PSAB) reporters.
Public sector finance teams must work hard to add value to the changing business environment. While historic reporting of past-period events remains a cornerstone of any finance function, demands on finance to drive insight and help organizations make better-informed decisions—ones based on the right information and delivered at the right time—are becoming commonplace. In fact, according to KPMG's 2013 global CFO research,[1] 56% of finance executives expect finance teams to expand their roles in developing and executing business strategy in the next five years.
Enabling change in the finance team through restructuring or reorganization is no small task, especially when layered on top of day-to-day reporting. It often means embedding "intelligent" finance concepts such as:
Strengthening strategy alignment, business planning, information reporting, and analytical capabilities;
Employing the latest business intelligence tools and innovative data analytic techniques; and
Investing in both resources and systems for transforming data into insightful reports that help decision-making across all business functions.
In short, it can mean undertaking an enterprise-wide transformation project, combining finance and technology skills to create a finance function that delivers value.
Driving change – critical success factors
To help with this process, we've compiled the following list, which summarizes eight key steps organizations should take in order to transform their finance functions successfully:
Establish clear objectives and a clear mandate, starting with the end goal in mind: A well-defined project structure not only defines the future state of the finance function, but also offers a road map for everyone involved in the transformation. It focuses the attention on identifying the "line in the sand" before the project even starts, and articulates the objectives to all project participants.

Engage broadly with partners across the business: Before and during the transformation of your finance group, it is important to communicate with stakeholders across the company. This will align finance's strategic goals with those of the business as a whole, and will highlight how stakeholders will benefit. This, in turn, will win stakeholders' co-operation.

Set realistic goals and timelines: Ensure that your finance transformation is achievable by splitting its execution into manageable steps, with specific milestones and work streams. Essentially, allow reasonable time to complete these steps, and build flexibility into the plan so it can be adapted to address the changes that will inevitably occur in the business or its markets over the course of the project.

Lead with a clear "tone from the top": Obtain clear and strong commitment from the chief executive (or chief administrative) officer and CFO, backed by the board, as well as from the executives in charge of other business units that stand to benefit from the planned transformation. Business unit leaders often look forward to the more sophisticated analyses and strategic assistance that a forward-thinking or re-engaged finance function can offer them; however, they may need to be persuaded to adjust their traditional ways of understanding customers, defining business performance, and dealing with rapidly changing market conditions. Critically, setting a clear tone from the top also means naming the leaders of the project, thereby identifying them to the other business unit leaders and giving them the necessary profile to drive change forward.

Develop a transparent governance framework: Clear accountabilities and expectations need to be set in place to enable the finance transformation and to ensure that the change creates enduring value over the long term. Establish objective benchmarks and key performance indicators to monitor and measure the performance of your finance function before you start (setting a baseline), at pre-defined intervals, and after the project is complete. Empower a strong project management office with the authority to maintain the focus on transformation activities, manage execution, and report on progress and the quality of deliverables.

Build and manage your project's "brand": For multi-phase transformation projects, sustaining momentum over the project's life cycle can often be difficult. To keep up morale, maintain support, and foster co-operation among everyone who will be affected by the planned systems and operational changes, create a plan to broadcast the project's benefits regularly. This means developing detailed explanations of the changes to come and sharing them in advance with other functions. It also means highlighting any incremental progress made and sharing early successes. Use a multichannel approach to reinforce these messages—for example, through various avenues such as conferences, training programs, webcasts, and online portals.

Manage talent during the transition—look after your people: To implement the transformation program while maintaining core finance services, finance teams need to have the right number of finance professionals and the right mix of skills and experience at every step of the transformation process. Finance groups often have difficult internal decisions to make as they work to match staff skill sets with an expanded mandate. This includes whether to retrain present staff, recruit from within the organization, or look outside. As the conversion proceeds, consider alternative sourcing strategies to provide the optimal combination of internal and external resources.

Look to gain efficiencies from others who have been there before: Finally, as you look to drive change and bring new ideas into the finance function, consider accessing the change management skills and experience of the right external adviser. The field experience of an external adviser can equip your project with the detailed knowledge and practical experience of tools and methodologies needed to plan and run complex transformation projects.
Finance reorganization and restructuring within the public sector is not easy. While our experience has reinforced the belief that every organization's transformation journey is unique, we know that a number of common elements and enablers must be balanced in order to successfully transform the finance function. We hope the points noted in this article help provide a guide for those finance functions embarking on their own transformation journeys.
---
Authors
Peter Greenwood is a partner with KPMG in Vancouver, where he leads the accounting advisory group. He specializes in complex issue resolution, GAAP conversion change, and change management initiatives. He also leads KPMG teams for regulatory reporting and economic impact assessments for entities within the public sector.
Alastair Nimmons is a partner with KPMG in Vancouver and leader of the financial management practice in BC. He specializes in finance strategy and transformation, and has worked with the finance functions of many public sector organizations—most recently on initiatives related to fiscal sustainability through core reviews, value-for-money assessments, and long-term financial planning.
Archie G. Johnston is the Canadian national industry leader of KPMG's public sector and not-for-profit practice group, which addresses the specific issues, risks, and service requirements of not-for-profit and public sector organizations in British Columbia and beyond.
---
Footnotes
KPMG surveyed approximately 440 CFOs and senior finance executives in 15 countries covering all major industry sectors. Respondents shared their opinions on how finance functions are adapting to emerging business challenges.
---
Rate this Entry
---
Current rating: 1 yes votes, 0 no votes
---