CPABC Celebrates Five Graduating Classes at 2022 Convocation
A long-awaited celebration took place at the Vancouver Convention Centre West on September 20 and 21 as the Chartered Professional Accountants of British Columbia hosted four in-person Convocation ceremonies to recognize BC and Yukon graduates from 2019, 2020, May and September 2021, and May 2022. (During the pandemic, convocation took place virtually for health and safety reasons.)
Convocation day marks the culmination of years of commitment and hard work. A total of 929 CFE passers were in attendance to celebrate everything they worked so hard to achieve. Also present were family members, friends, and colleagues who filled up the room.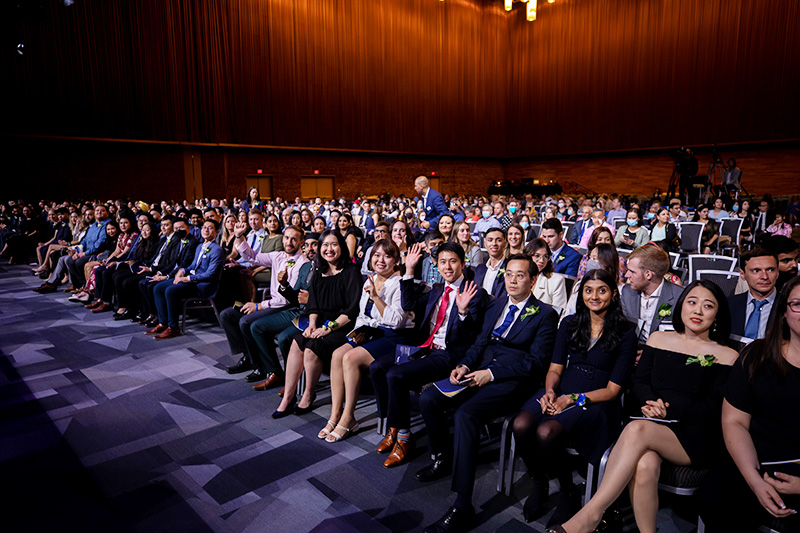 Photo: Cakewalk Media Inc
The ceremony began with Emcee Stefano Giulianetti introducing Dennis Thomas-Whonoak. An Indigenous leader and a member and elected councilor with the Tsleil-Waututh Nation in Deep Cove, North Vancouver, he provided a traditional welcome to the graduates. Next, CPABC's Board Chair, Sheila Nelson, CPA, CA, congratulated the graduates. She also offered some advice, saying, "As you go forward, put people first. The world has been transformed by the pandemic, but some things remain unchanged – and this includes valuing and investing in your family, friends, clients, and colleagues."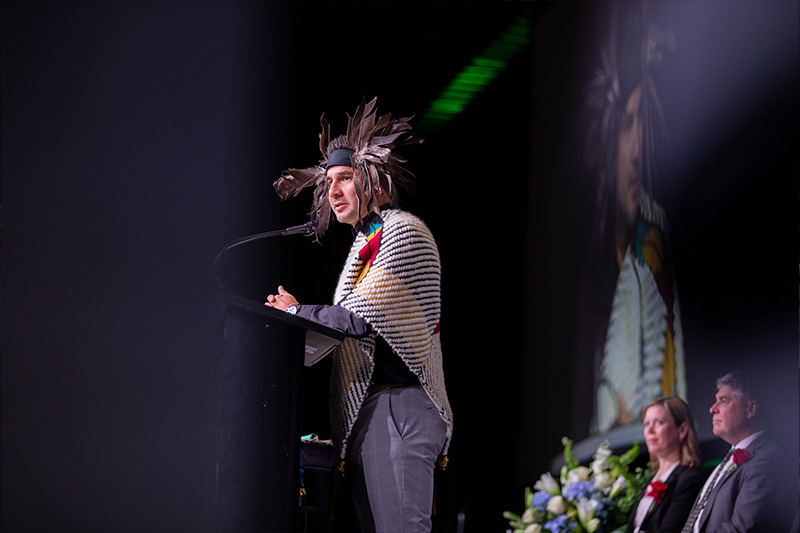 Photo: Cakewalk Media Inc
The ceremony also included video messages from CPA Canada representatives and 2021 CPABC's Member Recognition honourees. Another highlight was a valedictorian roundtable moderated by CPABC President and CEO Lori Mathison, FCPA, FCGA, LLB. Recently, some of the valedictorians had a chance to get together to be filmed as they reflected on impactful experiences from their education and careers, on the strengths of their peers, and on their hopes for their graduating class. The valedictorians that participated were Warren Rossing (class of 2022 – May CFE offering); Sammi Leung, CPA (class of 2021 – May CFE offering); Omar Dhanani, CPA (class of 2020); and Amber Arnold, CPA (class of 2019), who attended virtually. The most recent valedictorian, Warren Rossing, shared how his daughter was born the week before he started core module one of the CPA program and how his family has kept him inspired and motivated. "They say how when you become a parent, your priorities change and really everything you do becomes about them, and that's absolutely true. So she's definitely kept me grounded these last two years," he noted.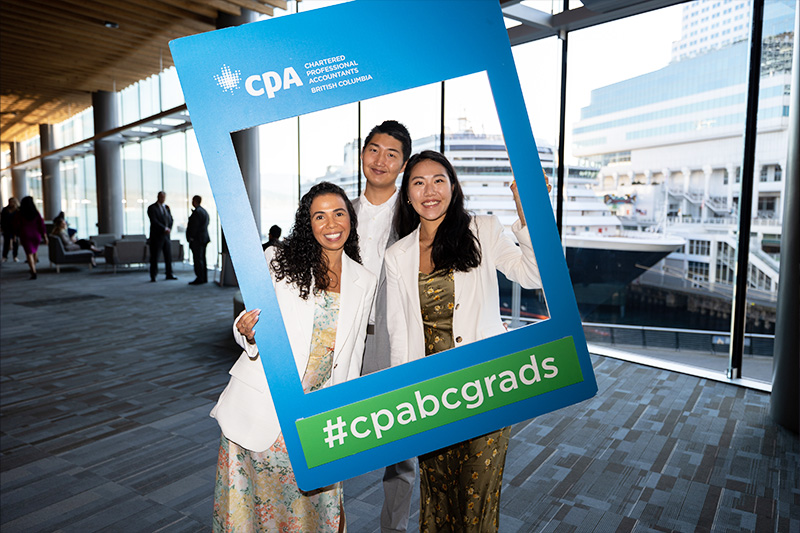 Photo: Cakewalk Media Inc
The Convocation program, which serves as a keepsake and as a way to recognize each of the graduates, included congratulatory messages from Sheila Nelson and The Honourable Anne Kang, Minister of Advanced Education and Skills Training. Minister Kang's message included these positive words: "As a mother, a former teacher, a person of colour, and a passionate lifelong learner, empowering people through education is a value that I hold close to my heart. I'm always impressed and encouraged by the depth of talent we have right here in B.C., shown by all of you here today."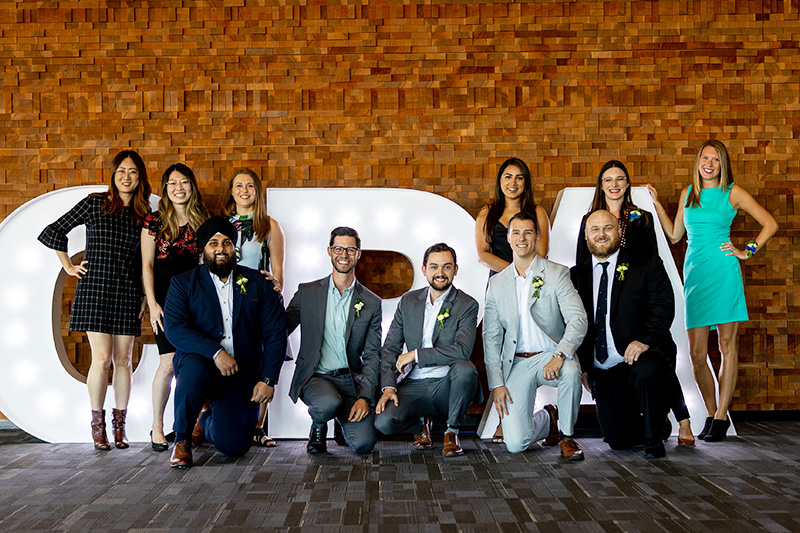 Photo: Cakewalk Media Inc
The ceremony concluded with the MC encouraging the graduates to take the opportunity to thank their family members, friends, mentors, and colleagues who supported them on their journey. CPABC congratulates all of the graduates – the next generation of CPAs! We are excited to see the rest of your CPA journey.
 
CPABC Celebrates Five Graduating Classes at 2022 Convocation
CPABC Celebrates Five Graduating Classes at 2022 Convocation