We For She
On October 1, 2019, business leaders, educators, and students from across British Columbia gathered at the Vancouver Convention Centre to participate in the sixth annual We For She Conference, one of North America's largest events dedicated to advancing gender equality. This year's conference, themed "Connecting for Change," took place at the Vancouver Convention Centre West and was hosted by the Greater Vancouver Board of Trade, the Women's Enterprise Centre, and the Province of British Columbia. Once again, CPABC was pleased to be a platinum sponsor.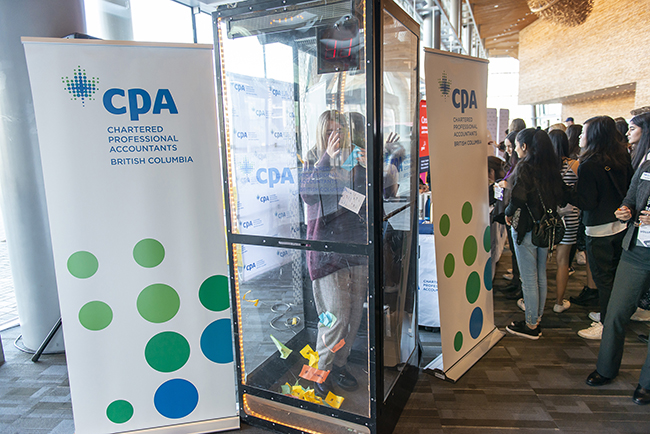 CPABC's executive vice-president of corporate services and CFO, Amy Lam, FCPA, FCA, introduced the morning's keynote speaker, Humaira Ahmed.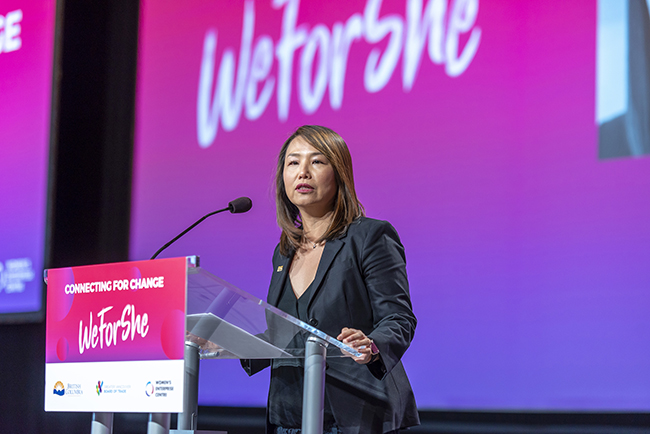 Ahmed is the founder and CEO of Locelle, an enterprise networking platform that connects and engages women in the workplace for support and mentorship. Addressing a packed house, Ahmed shared her thoughts on gender equality, describing what it was like to grow up with limited freedom in Pakistan, a patriarchal society. She explained that it was her perseverance that finally convinced her family to support her and see her potential as a woman. Ahmed concluded her speech by advising those present that the fear of regret outweighs the fear of failure and perseverance makes anything possible. "Challenge the status quo," she said. "Speak up. Use your voice."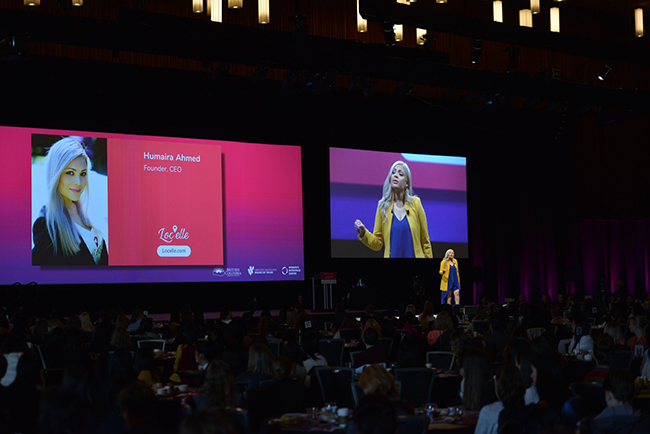 We For She also featured a variety of workshops designed for young leaders, including a CPABC staple, "Soft Skill Super Powers." Presented by Sharon Hummel, CPABC's manager of student recruitment, and four Vancouver-based CPABC members—Rowena Altamirano, CPA, CGA, senior accountant at Galvanize; Gloria Ching, CPA, CGA, accounting manager at LUSH Fresh Handmade Cosmetics North America; Josie Lim, CPA, CA, senior manager at KPMG; and Linda Schucroft, CPA, CA, director of innovative travel solutions at Vancouver Airport Authority—this workshop led participants through activities designed to help them build job-ready communication, leadership, and critical-thinking skills.
The afternoon kicked off with a moderated conversation between keynote speaker Tessa Virtue, Canadian ice dancer and Olympic gold medallist, and Catherine Decarie, senior vice-president of channels and marketing for Export Development Canada. Virtue spoke about the importance of finding mentors who will support you and stay the course. She told the audience her advice to her younger self would be to recognize that there is no shortcut to success and that joy is found in the journey. She concluded with some words of inspiration: "Stay true to yourself, and know your core values."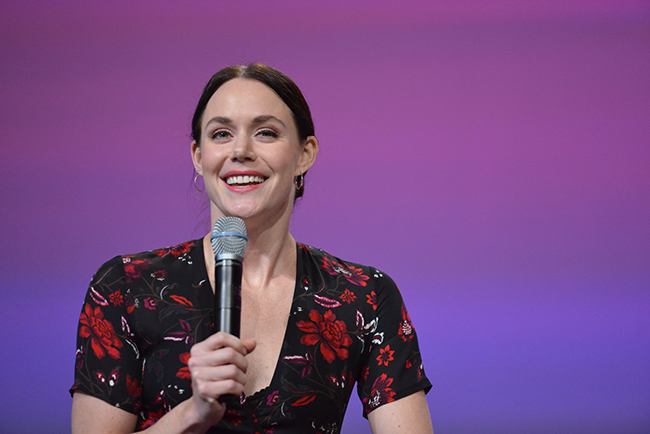 Other highlights of the 2019 We For She Conference were a series of humorous and thought-provoking improv sketches by Instant Theater Company and a performance by singer-songwriter and grade 9 student Victoria Anthony. The conference wrapped up with closing remarks from We For She co-chairs Jill Earthy, head of growth at Female Funders in Vancouver, a business that helps women become angel investors, and Lois Nahirney, president and CEO of dnaPower Inc., a biotech company in North Vancouver.