Stronger Together: CPABC's Spring Pacific Summit
CPABC's Spring Pacific Summit proved yet again to be an information-rich and engaging professional development and networking event for BC's chartered professional accountants.
Held from May 15-17 at the Vancouver Convention Centre East, the Summit's theme was "Stronger Together" and the event offered multiple ways for CPAs to increase their knowledge and expertise through the power of collaboration, diversity, and inclusion. There were also many opportunities to rendezvous with fellow members and make career connections.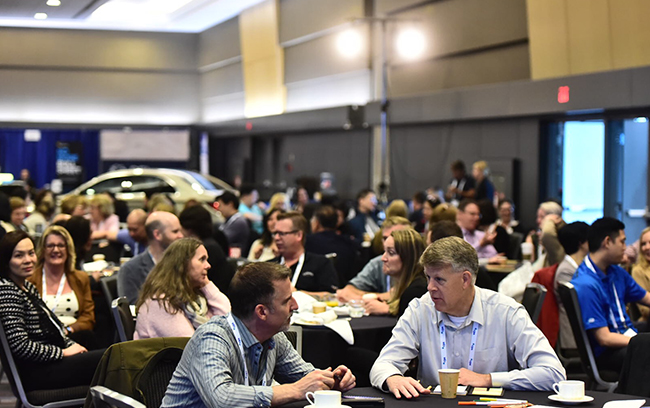 With 20 professional development sessions to choose from, attendees could build agendas to suited their unique learning needs. The Summit's three learning streams, dedicated to leadership, technology and emerging issues, and business/technical matters, ensured there were development opportunities for CPAs from all career levels and business areas.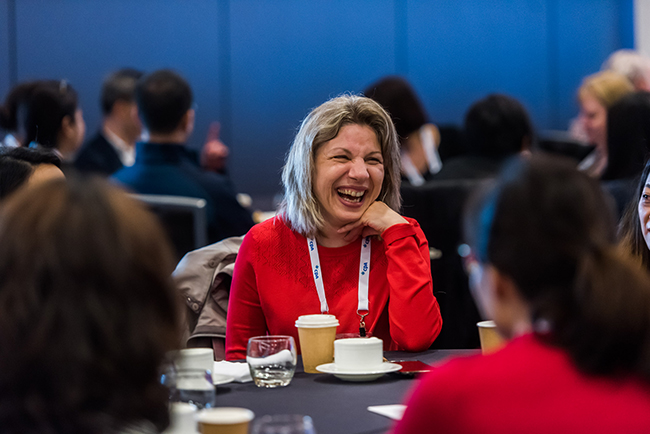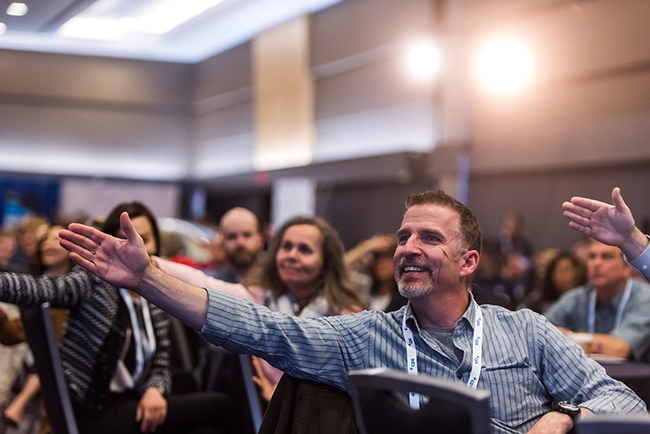 Several professional development sessions sold out well in advance. Among the most well-attended were those focused on automation, developing skills for tomorrow's workplace, and cybersecurity. Delegates also had the unique opportunity to attend four complimentary PD sessions that were sponsored by exhibitors ADP, the Vancouver chapter of the Appraisal Institute of Canada, Receipt Bank, and Horizon Recruitment.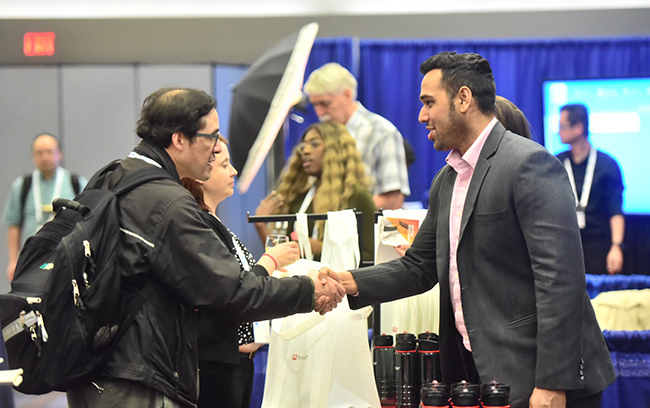 The Summit's three keynote presenters were enthusiastically received and provided valuable takeaways on team-building, inclusion, and working together. First, Ivan Joseph drew on his experience as an award-winning coach to share strategies for increasing self-confidence, performance, and team unity.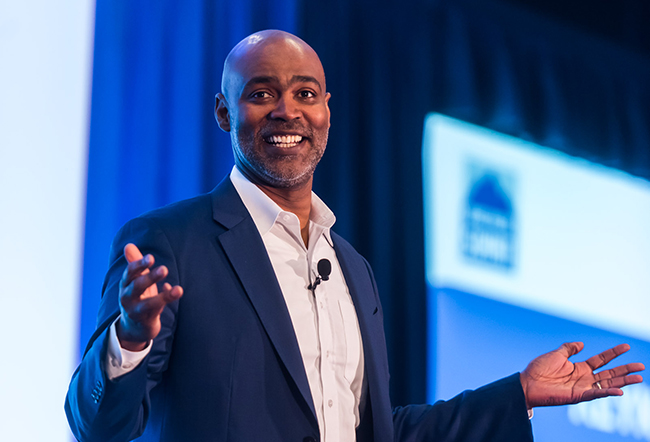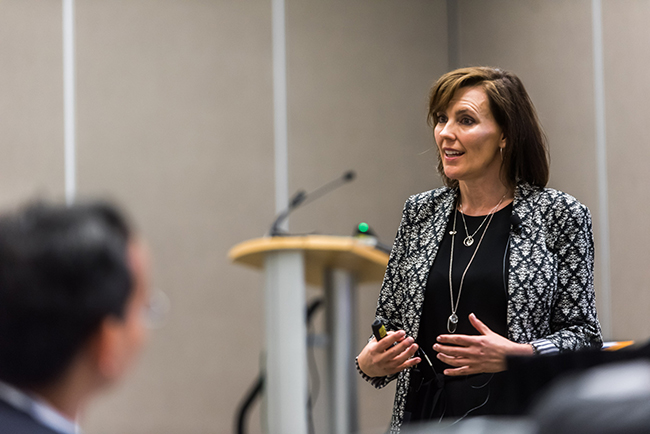 Next, future of work expert Eric Termuende provided his insight on increasing community and belonging at work.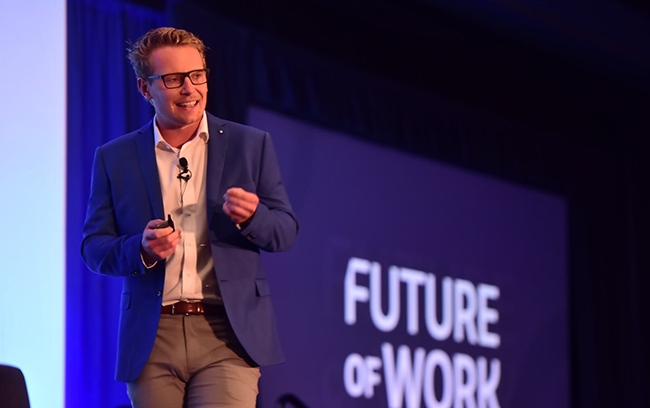 Finally, diversity and inclusion consultant Ritu Bhasin empowered delegates to embrace differences and authenticity.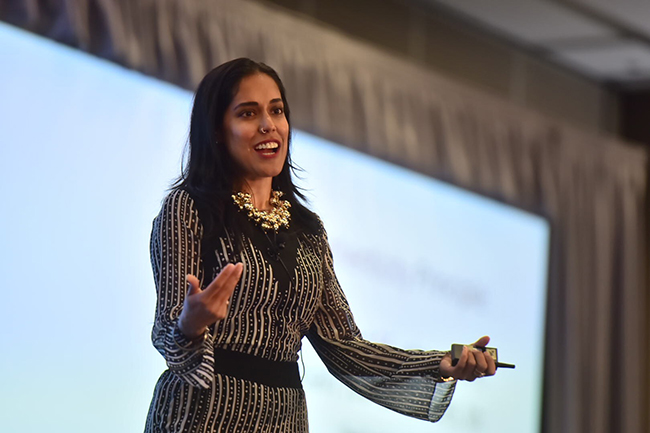 Two panel presentations provided valuable perspective on new business areas and optimizing workplace culture and productivity. The first, "Cannabis 2.0: Expansion, Consolidation, and the Rise of Consumer Product Companies," focused on the emerging cannabis industry and included input from several cannabis C-suite executives.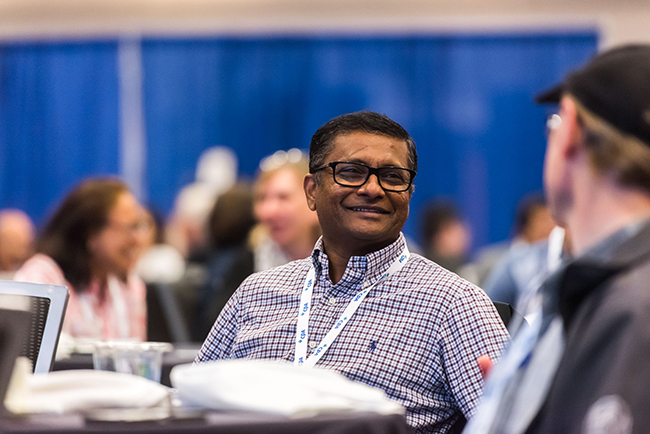 The second panel, "Future of the Office" centered on four C-suite CPAs who discussed how to build a work culture that transcends multiple generations, how to prepare for the future of work, and workplace changes that the next generation of CPAs can expect. This panel was moderated by CPABC's president and CEO, Lori Mathison, FCPA, FCGA, LLB.
Other Summit highlights included an industry-leading tradeshow where attendees could find products and services to support their business, plus two networking events.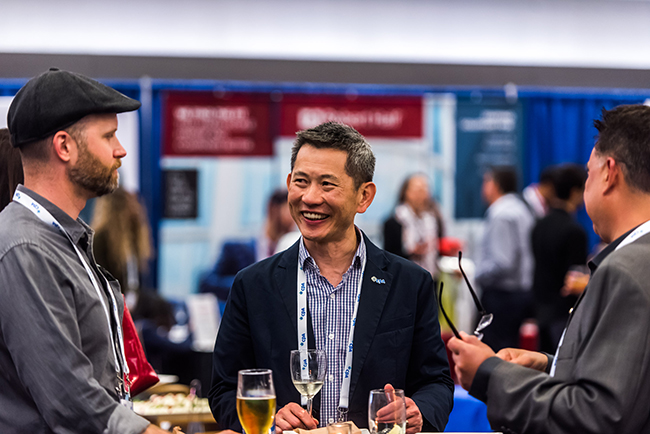 At the Exhibitor's Welcome Reception on May 15, delegates connected with friends and colleagues while chatting with tradeshow exhibitors. Then on May 16, 130-plus delegates took part in the Thursday Evening Social to kick back and relax at a New Orleans-inspired evening at Chewies Oyster Bar in Coal Harbour.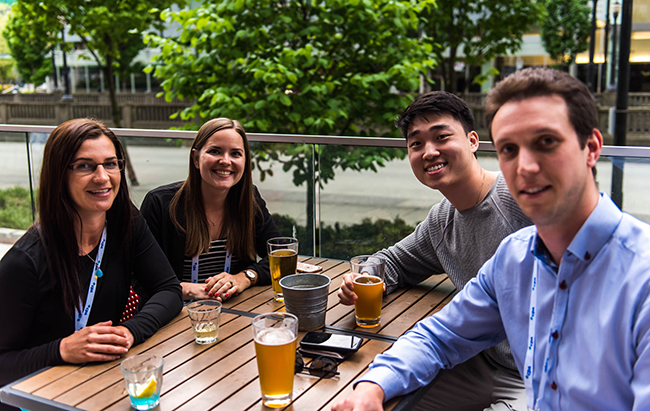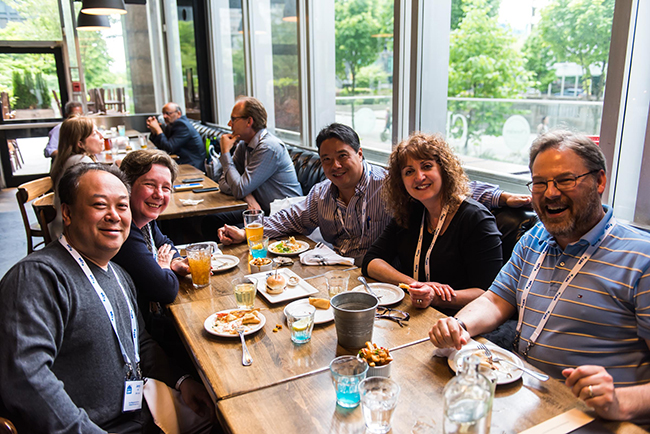 Stronger Together: CPABC's Spring Pacific Summit
Stronger Together: CPABC's Spring Pacific Summit