CPABC Fall Pacific Summit: Ingenuity is Everywhere
September 25-27, 2019
This autumn, CPAs convened in Whistler to attend the Fall Pacific Summit. The conference, which attracted over 60 first-time attendees, was held at the Fairmont Chateau Whistler from September 25-27. Themed "Ingenuity is Everywhere," the program offered delegates 16 forward-thinking professional development sessions, a popular tradeshow, and two exclusive networking events.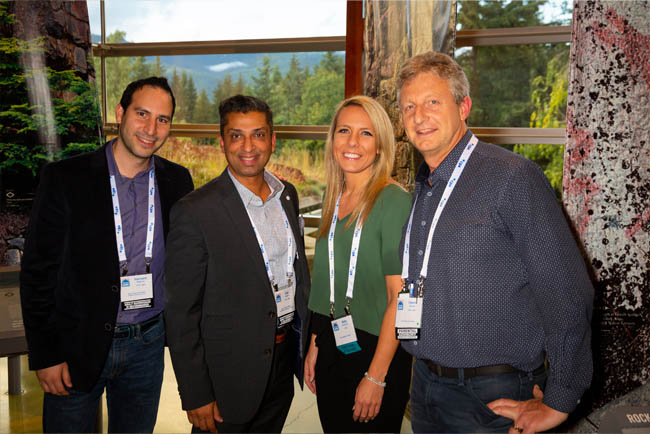 On September 25, attendees took a deep dive into the CPABC Code of Professional Conduct and gained verifiable business ethics training at the seminar 'Code Decoded: Evolving Professional Ethical Expectations.'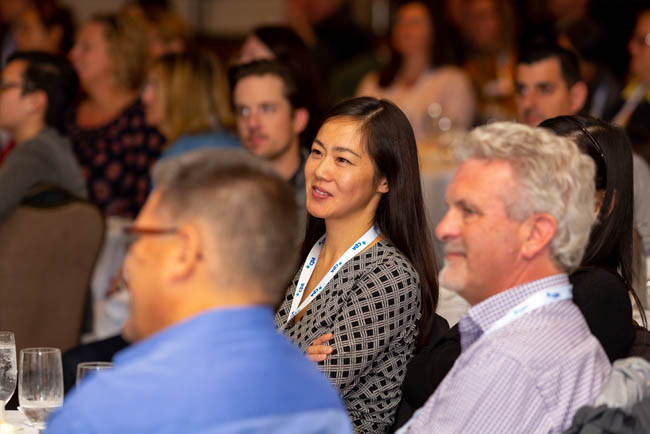 Afterwards, the Exhibitors' Welcome Reception provided an opportunity to catch up with colleagues, and connect with trade show vendors to discover the latest services and products to support accountants.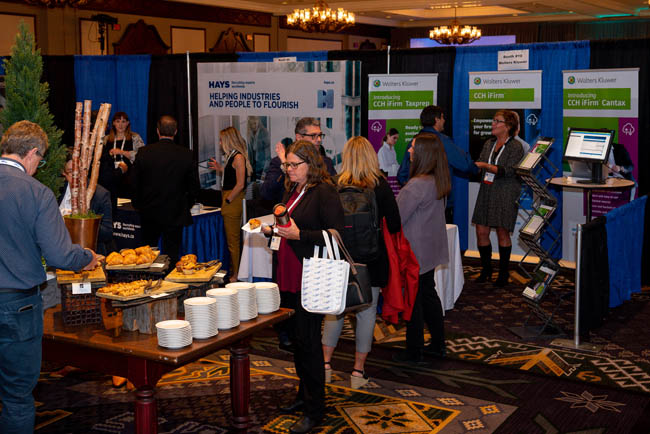 The next day, highlights included a presentation from the Summit's first keynote speaker, Dan Pontefract, whose presentation delved into themes of innovation and ingenuity.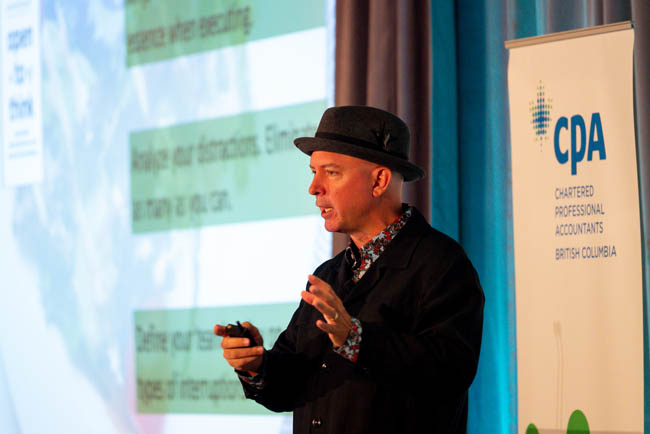 A respected leadership strategist and CEO of The Pontefract Group, Dan shared methods organizations can use to get a competitive edge by creating an engaged, collaborative, and open thinking culture at work. His presentation, 'Ingenuity Lies at the Intersection of Open Thinking and Collaboration' included numerous tips to promote engagement, leadership, and problem solving skills.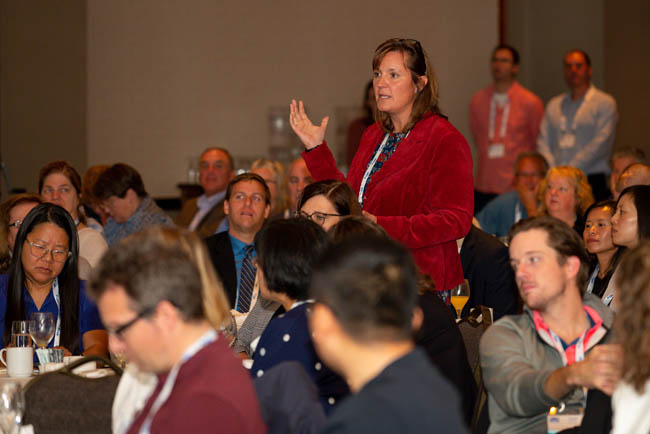 Delegates also had the opportunity to learn about the impact of money laundering on the BC economy at the plenary session, 'Reality of Fraud and Money Laundering in BC', presented by Corporal Robin Critchley, a member of the RCMP and financial crimes investigator on the Money Laundering Team, within the Federal Serious and Organized Crime Section.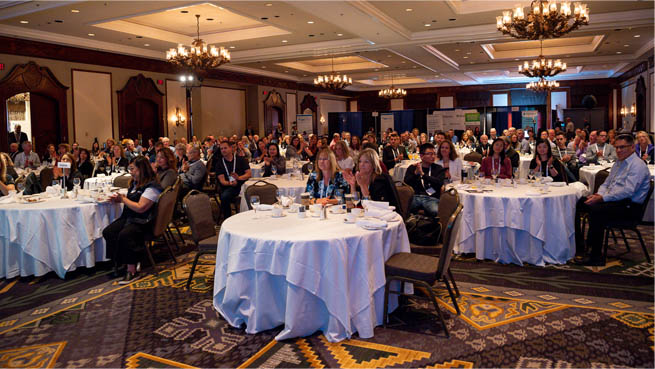 After spending the day learning new ideas and strategies to apply at work, attendees gathered for the evening social event at the Squamish Lil'wat Cultural Centre where they had another opportunity to connect with fellow participants in a stunning venue overlooking Lost Lake and the Garibaldi mountain range.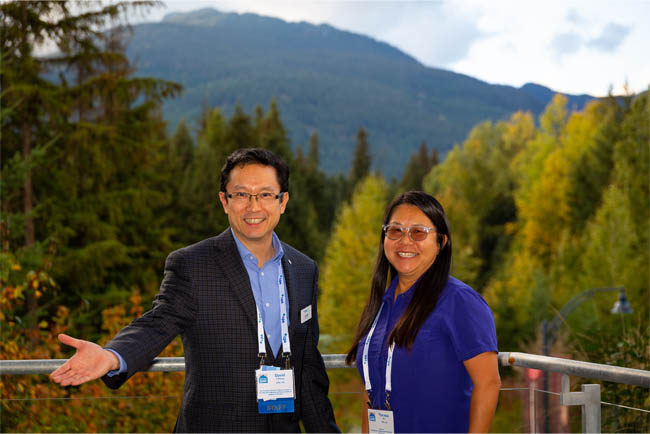 A number of Summit speakers, exhibitors, and spouses also attended the reception to mix, mingle, and take in the cultural knowledge of the Squamish and Lil'wat Nations.
The final day of the Fall Pacific Summit began with a session on the fundamentals of leadership followed by an update on BC's economic performance, as well as what CPAs think about the province's outlook and potential challenges, from CPABC president and CEO Lori Mathison, FCPA, FCGA, at her session, 'Checking Up with BC's Economy.'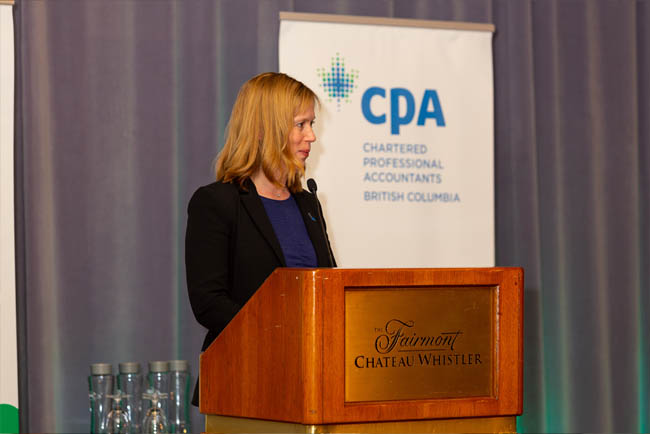 The Summit's closing presentation, 'Shake, Rattle, and Roll – What Does It Take to Get Your Innovation Engine in Gear?' was given by keynote speaker Lee-Anne McAlear. Drawing on her experience as an innovation specialist and program director at York University, Lee-Anne provided strategies to shape organizational culture to deliver transformative results.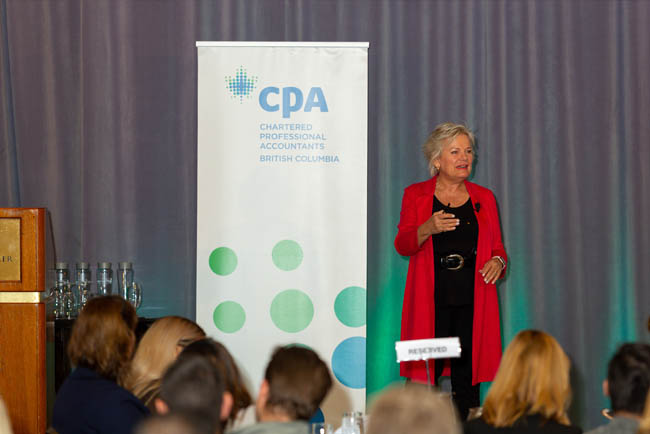 The Fall Pacific Summit was rounded out with closing remarks from Lori Mathison, who noted that in 2020, instead of hosting two Pacific Summit events – one in spring and one in fall – CPABC will be consolidating both events into one spectacular Pacific Summit in Vancouver, from May 20-22. Stay tuned for exciting details!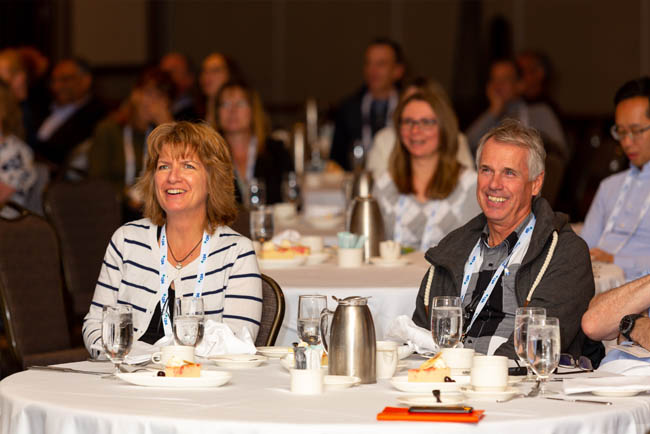 CPABC Fall Pacific Summit: Ingenuity is Everywhere
CPABC Fall Pacific Summit: Ingenuity is Everywhere