CPABC Connect Panel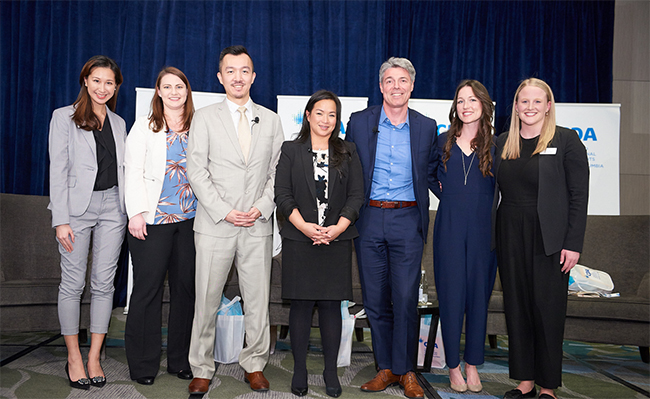 On February 25, 2019 CPABC Connect Panel brought together 300+ CPA members, candidates, students, future CPAs, and employment partners from across all sectors at the beautiful Fairmont Waterfront Hotel. 
During the event, guests enjoyed a panel discussion between senior business leaders on the evolution and impact of digital transformation, automation and artificial intelligence on careers in accounting. The event concluded with a networking reception where participants engaged further in the discussion with peers and business leaders.
Moderator
Selena Nisbet, CPA, CGA, Managing Partner, Galloway Botteselle & Company
Panelists
Laurence Ling, CPA, CMA, Senior Manager, TELUS
Shayne Gregg, CPA, CA, Partner, Risk Advisory, Deloitte
Suzara B. Viray, CPA, CA, Director, Controllership, Best Buy Canada
Regan McGrath, CPA, CA, Founder and CEO, Metrics CPA
Participating Employers
Best Buy Canada
Crowe MacKay LLP
Deloitte
Galloway Botteselle & Company
Hays Recruitment
Horizon Recruitment
LLT LLP
MNP LLP
Randstad
Robert Half
Sangha Tone CPA Inc.
STRIVE Recruitment
Walsh King LLP
TELUS
Thank you to everyone who participated!
For more information about the CPABC Connect Panel, contact careers@bccpa.ca.
CPABC Connect Panel
CPABC Connect Panel