Celebrating the Class of 2019!
Convocation Ad
Media Release
For graduates:

Member benefits
Member Ambassador Program - Do you love being a CPA? Become a CPA Member Ambassador and share your CPA story with prospective students, from high school to post secondary students, as well as career changers.
---
The Chartered Professional Accountants of British Columbia was proud to recognize 947 graduates (945 from BC and two from the Yukon) at its annual convocation ceremony, which took place on May 25, 2019, at the Vancouver Convention Centre West.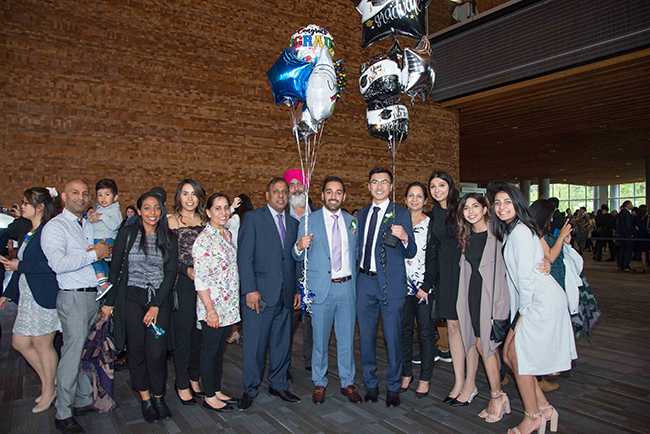 A crowd of more than 2,400 family members, friends, and colleagues was present to cheer on the graduates and celebrate their many accomplishments.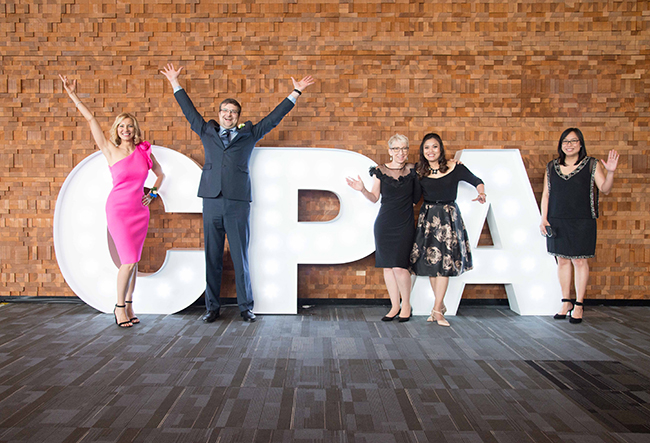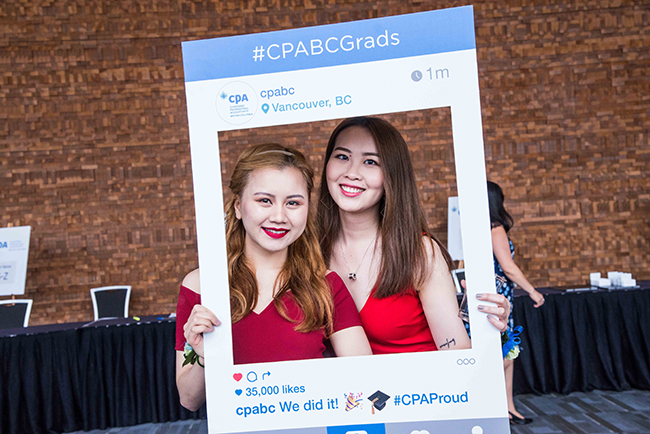 In order to earn the CPA designation, graduates must complete the demanding CPA Professional Education Program and a 30-month practical experience component, as well as pass the rigorous three-day Common Final Examination (CFE).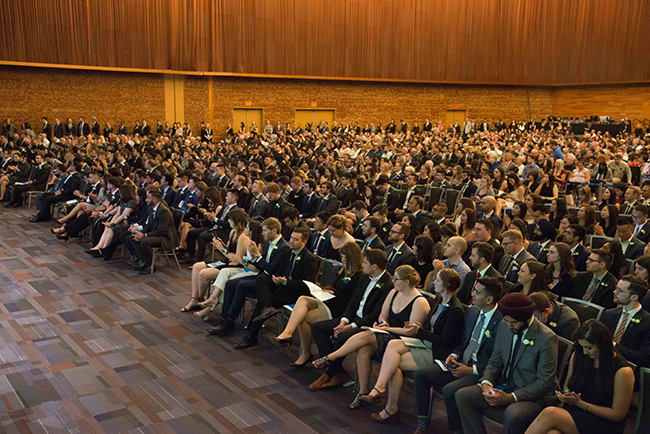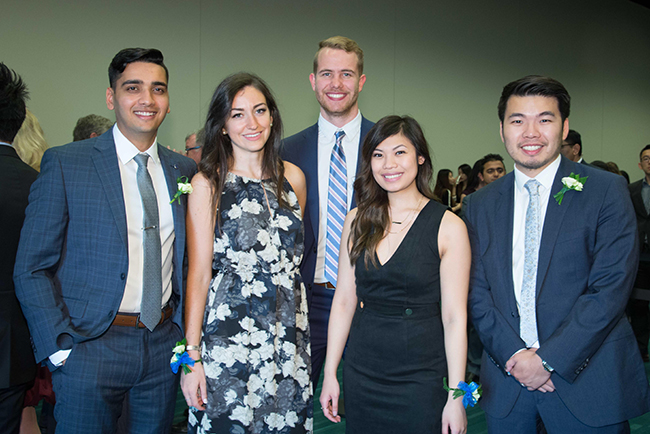 First Vice Chair of CPABC's board of directors, Ben Sander, FCPA, FCA began the convocation ceremony by welcoming audience members, and dignitaries, after which CPABC board chair Barry Macdonald, FCPA, FCA, addressed the crowd.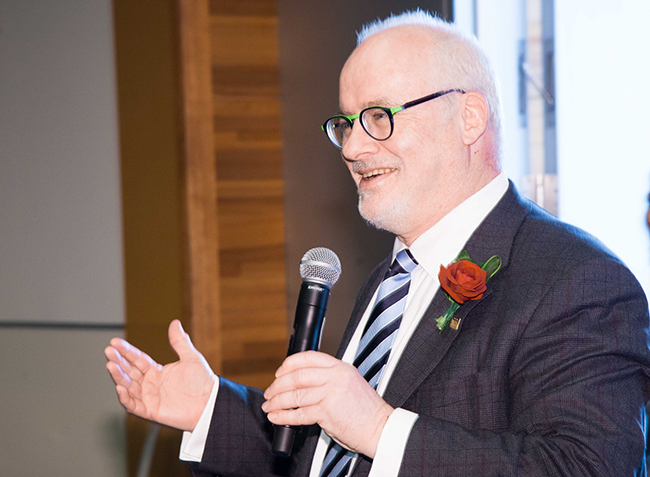 Macdonald drew attention to the exciting array of possibilities available to graduates, saying, "As you prepare to take your next steps forward, be confident that your CPA designation is an excellent foundation on which to build your career. It will provide you with an abundance of options in every industry and every role." He also underscored the importance of using one's expertise as a CPA to give back to the community, saying, "There is no limit to the positive change you can accomplish through volunteerism."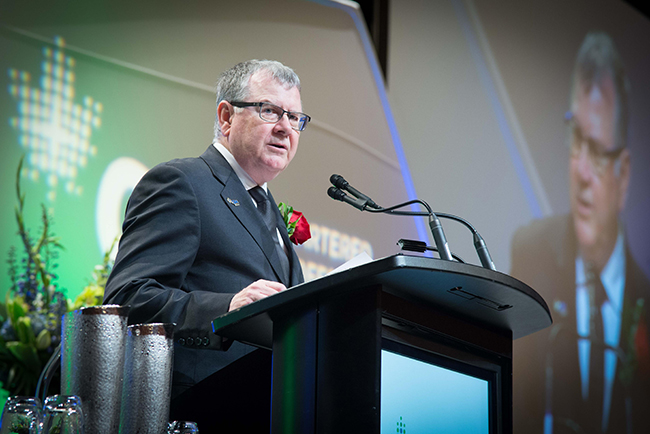 Also in attendance was CPA Canada's board chair, Terry LeBlanc, FCPA, FCGA, who underlined the ethical responsibilities at the core of the designation, saying, "As CPAs, we are committed to protecting the public and acting in the public interest. Always follow your ethical compass. Whether it is at work or play, lead by example and be ethical in all your dealings."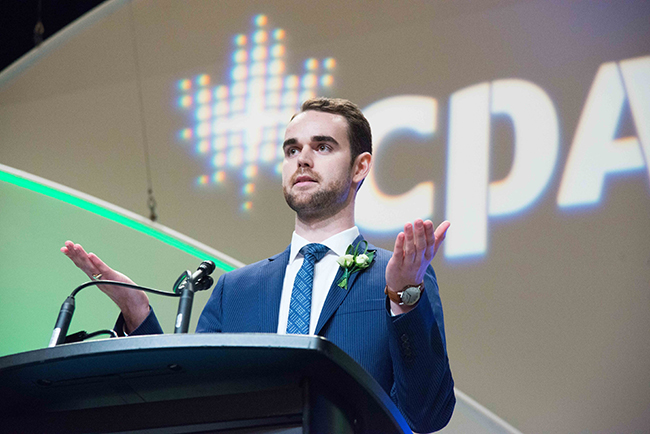 Another convocation highlight was the address from class valedictorian, Daniel Gardiner. Gardiner, who achieved top results in the September 2018 writing of the CFE, encouraged his fellow graduates to use the power of commitment to reach their goals. "Let's commit to our people, our passions, our work, and ourselves, just as we committed to obtaining the CPA designation," he said. "Our dedication is being celebrated today and our commitment is sure to bring future success."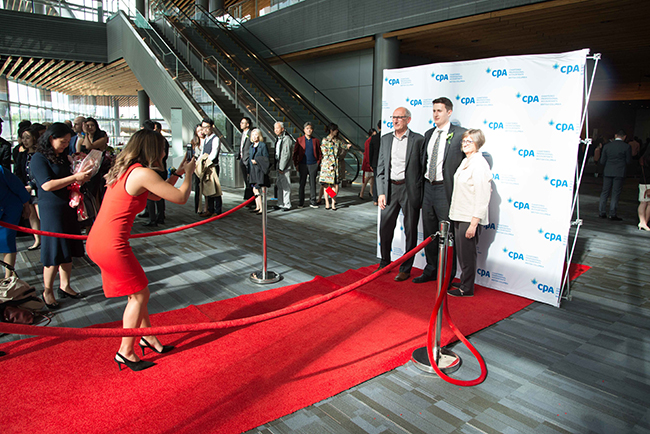 After concluding remarks from Barry Macdonald, the convocation ceremony came to an end and festivities were rounded out with a graduates' gala, where attendees enjoyed a celebratory dinner and dancing.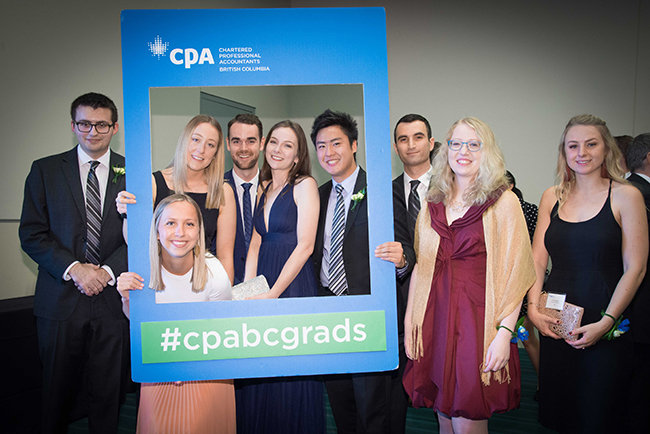 Celebrating the Class of 2019!
Celebrating the Class of 2019!